Regular price
Sale price
$59.95 USD
Unit price
per
Sale
Sold out
Key Benefits*
Provides a full spectrum of amino acids in an ideal ratio to optimize protein intake

Supports lean body mass, healthy body composition, muscle strength, and recovery

Great tasting Vanilla or Chocolate flavor - 100% natural, bioactive, non-denatured Whey Protein that comes from grass-fed cows.
Suggested Use
Drink it on its own mixed with water or blend with your favorite fruit or greens for a delicious, nutrient-packed smoothie.
Description*
Vital Whey® Vanilla or Chocolate Grass Fed Protein Powder is made with Proserum®, one of the highest quality whey proteins available. Many protein powders are extensively processed, including with high heat during production, denaturing (destroying) many of the active proteins and amino acids, which eliminates the full range of health benefits – including the immune-modulating benefits. As a result, Proserum naturally contains growth factors and critical protein fractions to support immune function and overall health. It is minimally processed to maintain the maximum biological activity of the immune-supportive components found in fresh milk such as immunoglobulins, lactoferrin, serum albumin, peptides, and growth factors.
The milk for Proserum is derived from cows that are grass-fed and graze year-round on natural pastures. It is GMO-free, hormone-treatment-free, pesticide and chemical-free. To add flavor and sweetness to the whey, monk fruit extract is used, which is a plant-derived non-caloric sweetener. No artificial ingredients or sweeteners are added - ever. 
Well Wisdom's vanilla or chocolate grass-fed whey protein powder is a great way to manage your appetite with 15 grams of high-quality protein per scoop. As a complete protein source, whey can help to sustain lasting energy throughout the day. Whey protein powder is the perfect protein after a hard workout to help aid in recovery. Research has shown whey protein to be an effective protein for building muscle mass due to its high concentration of branch-chain amino acids,  including leucine, isoleucine and valine, that have rapid absorption. In addition to its many health-promoting properties, it is a great way to manage hunger and sustain energy levels. It is a perfect nutritional protein for adults and children at any stage of life to help ensure adequate protein intake. 
View full details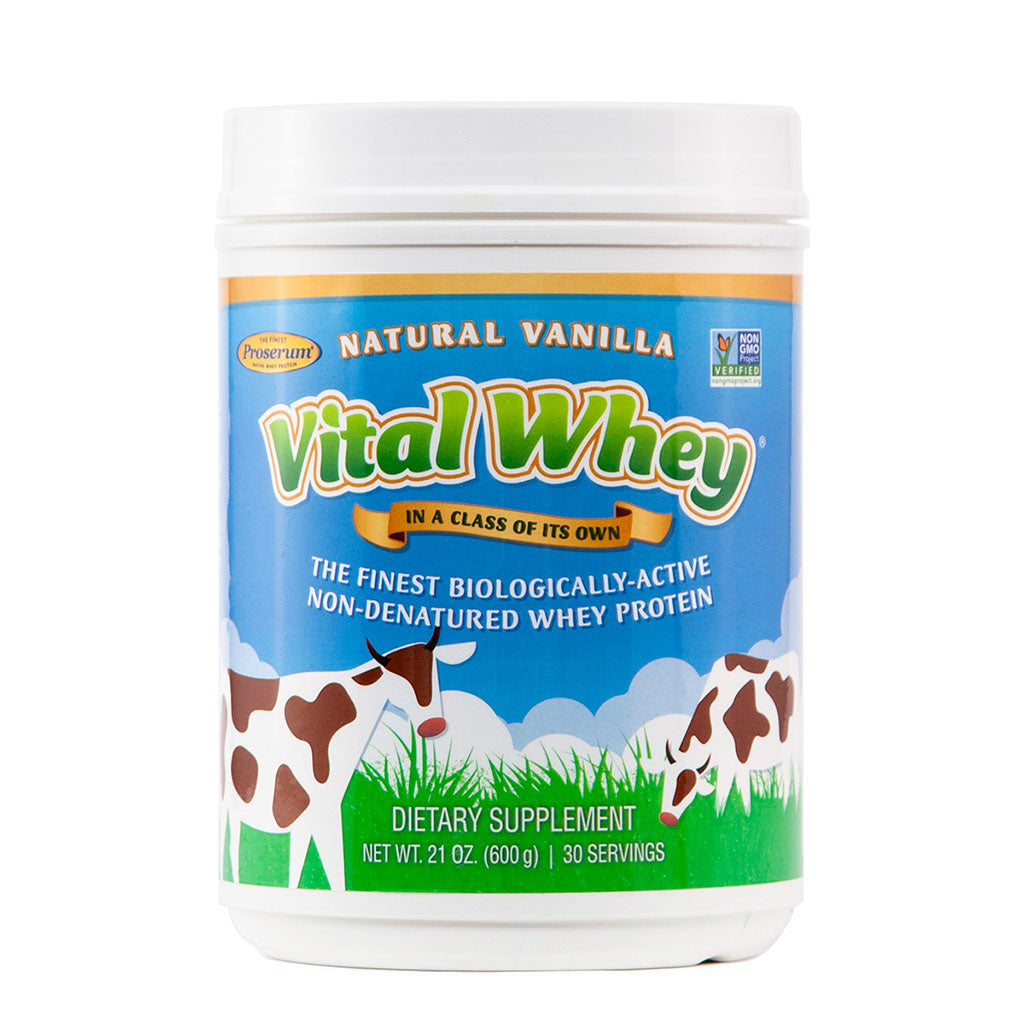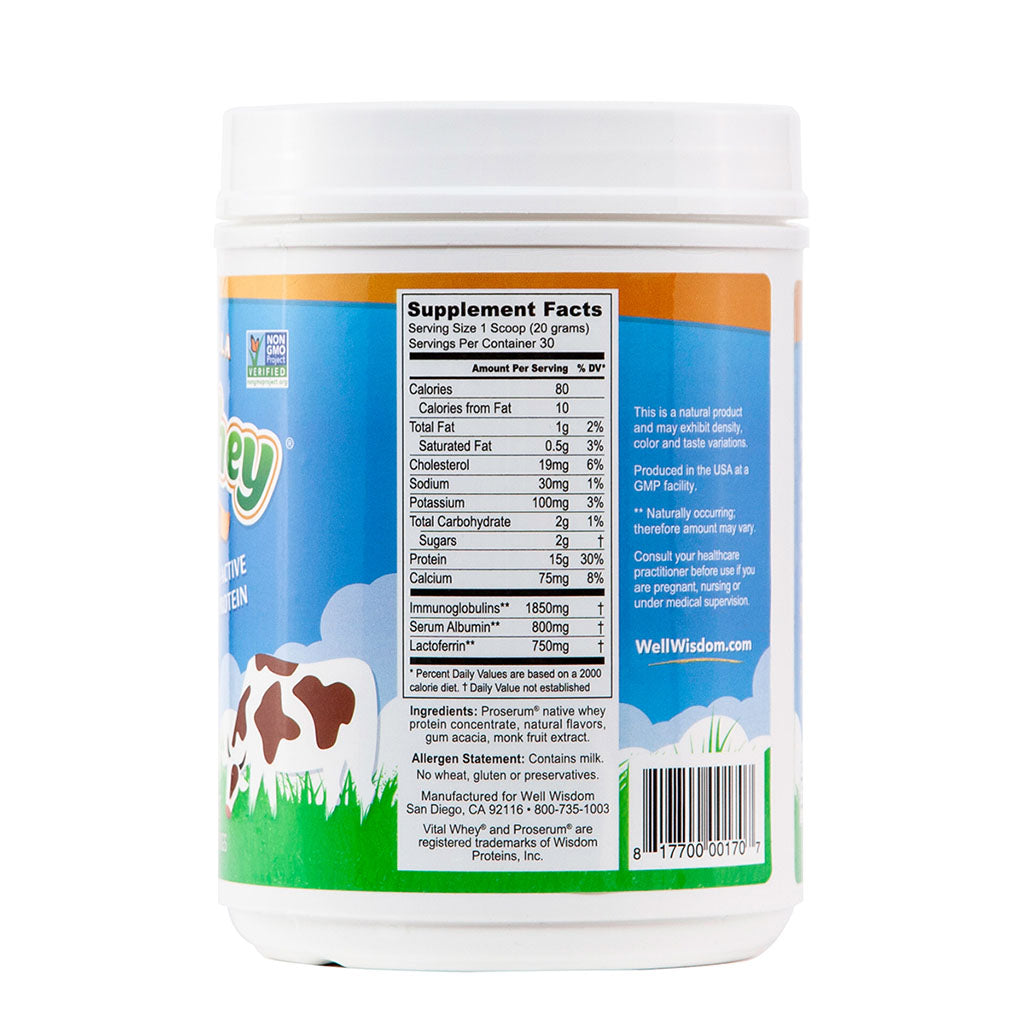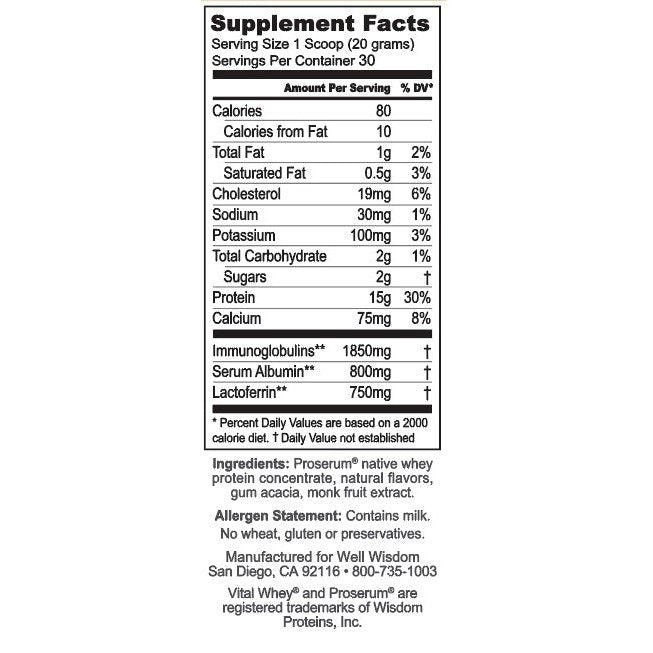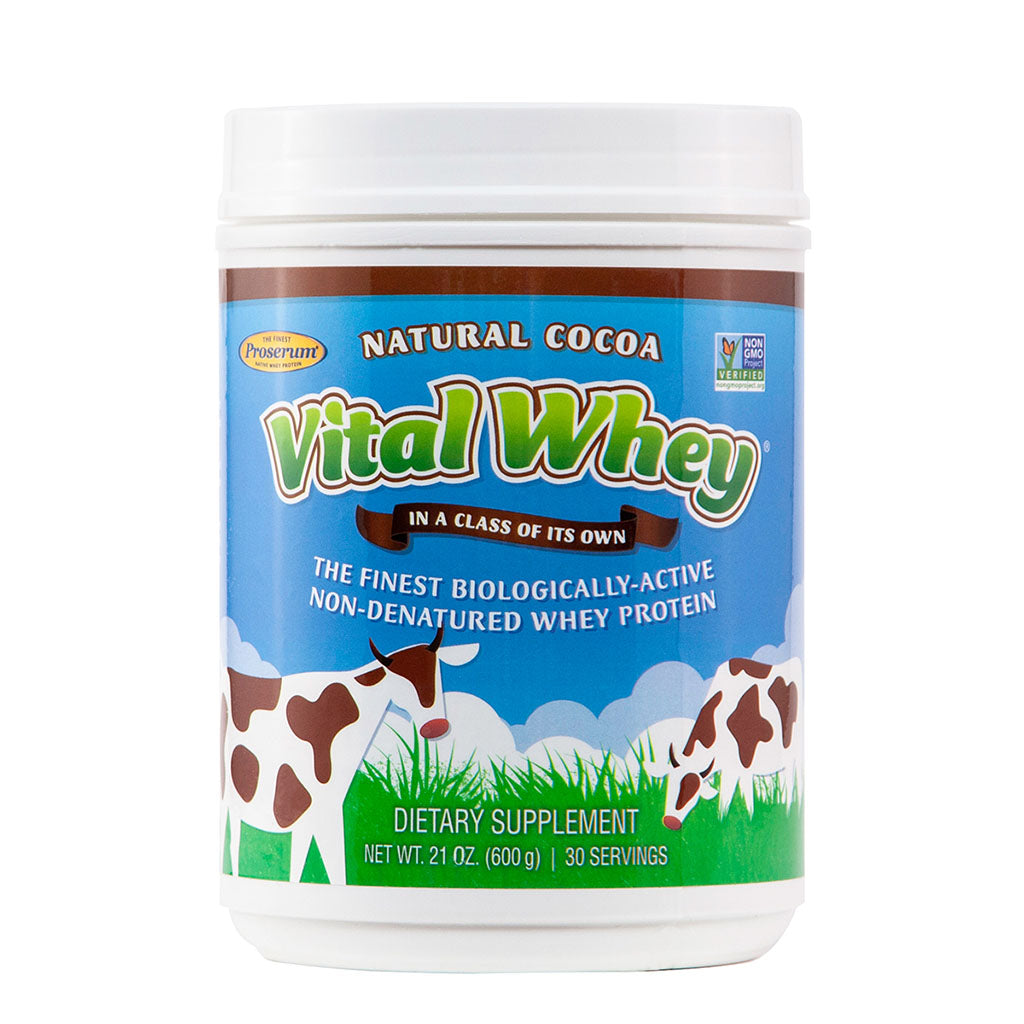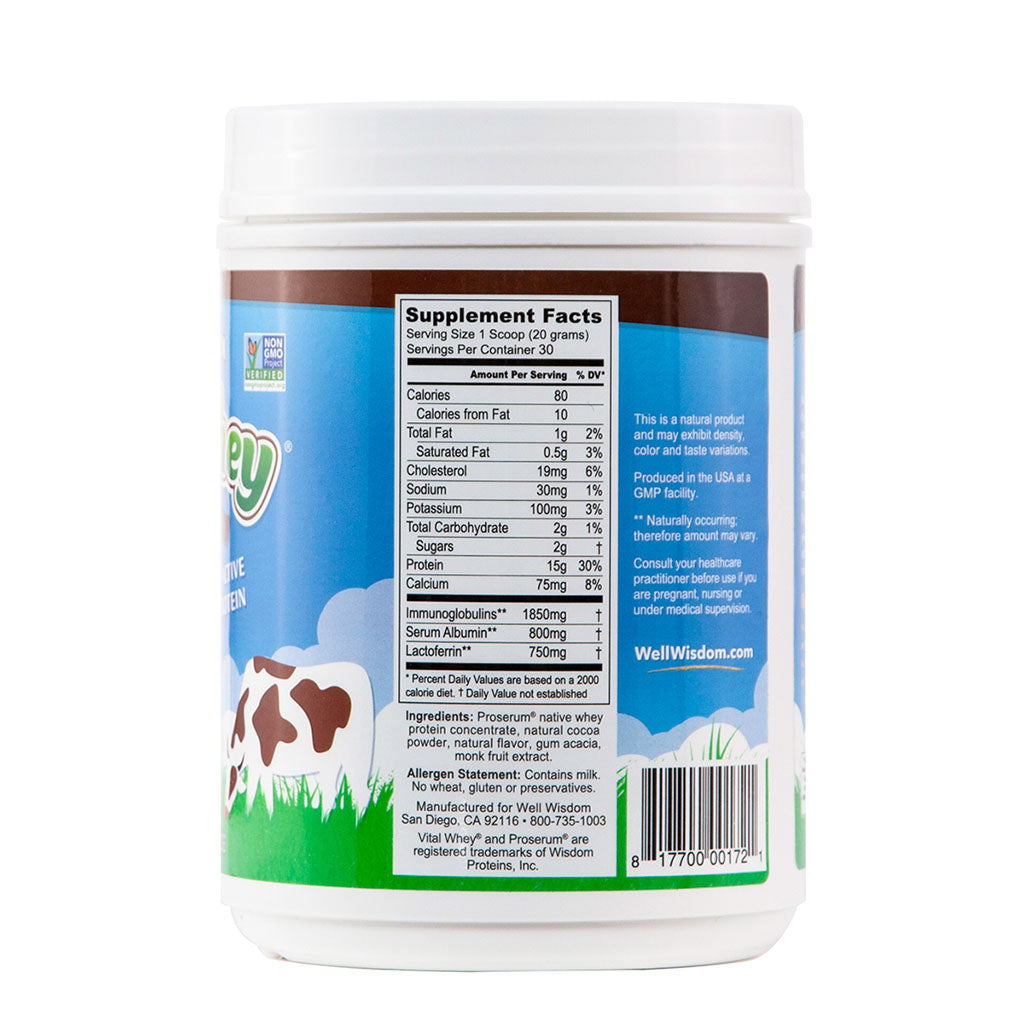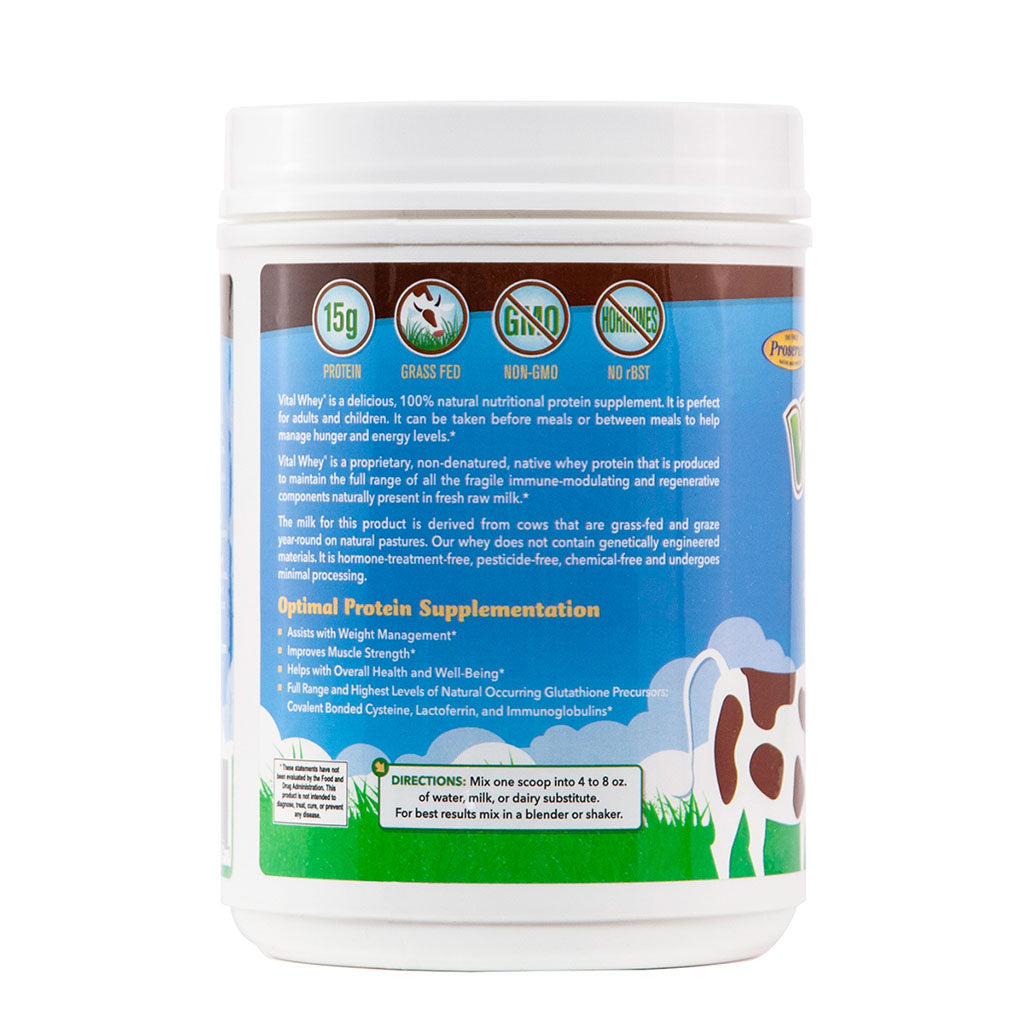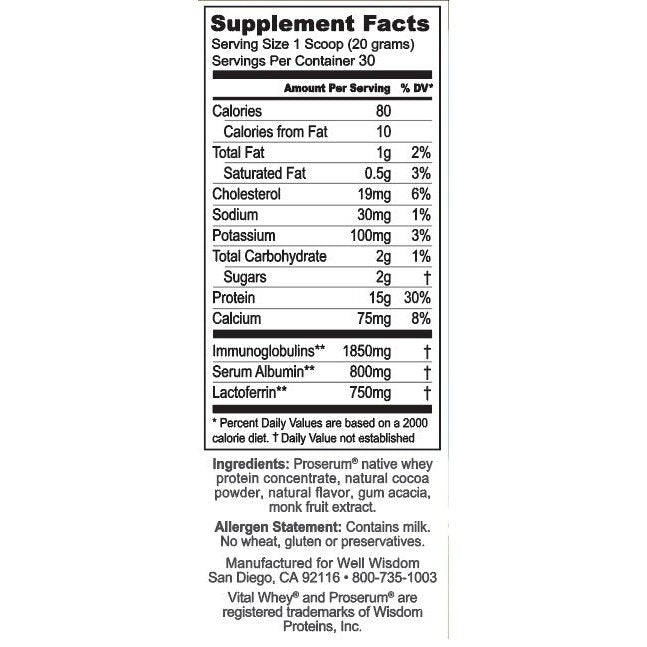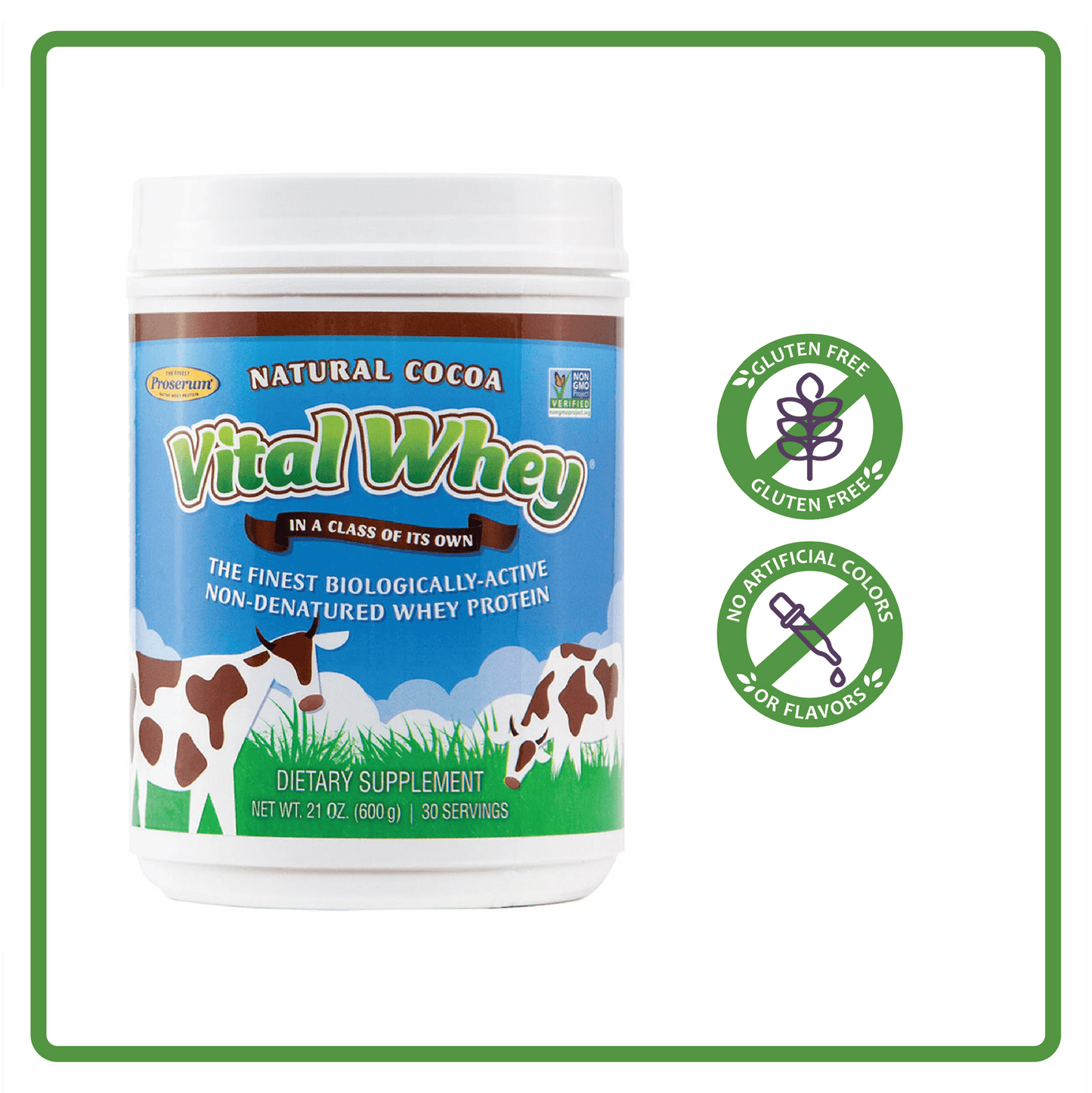 Free Shipping on orders $150+

We endeavor to ship all domestic orders within 1-2 business days of receipt. Please expect your order to be delivered within five (5) business days of ordering. When your order ships, we will email you a notification of shipment, which will include your order's tracking information. 

Disclaimers

*These statements have not been evaluated by the Food and Drug Administration. This product is not intended to diagnose, treat, cure, or prevent any disease.