Regular price
Sale price
$25.95 USD
Unit price
per
Sale
Sold out
Key Benefits*
L- Theanine generates alpha brain waves to help relax the mind

Fast Acting - Clinically studied L-Theanine (Suntheanine) absorbs and works within 15-30 minutes

Helps promote a sense of calm
Suggested Use
Chew 1–2 tablets 3 times per day or as directed by a health professional
Description*
L- Theanine is an amino acid, that is naturally found in green tea that works quickly, to help relax the mind. It helps promote a sense of calm by supporting generation of alpha brain waves  while also reducing betawaves. Alpha wave production is a state that can be achieved by meditation and is characterized by being relaxed with greater mental focus and alertness, while betawaves are associated with nervousness, scattered thoughts and hyperactivity. 
When ingested, L-Theanine is quickly absorbed and transported directly to the brain. Research suggests that L-Theanine plays an important role in helping the body produce several different neurotransmitters that act as chemical messengers to communicate messages between nerve cells in your brain and the rest of your body. L-Theanine helps to make gamma-aminobutyric acid (GABA), a neurotransmitter also key to relaxation, as well as Serotonin and Dopamine, both needed to help manage important functions such as mood, motivation and attention. 
Clinical research on Suntheanine L-Theanine specifically shows that 50-200mg stimulates alpha wave activity. Unlike other products to manage stress, Suntheanine does not cause drowsiness. Chewable Suntheanine tablets have been shown to work within 15-30 minutes to help promote an alert yet relaxed mental and emotional state that can last for 8 to 12 hours. L-Theanine can be taken long-term and by people of all ages, from children to seniors.
View full details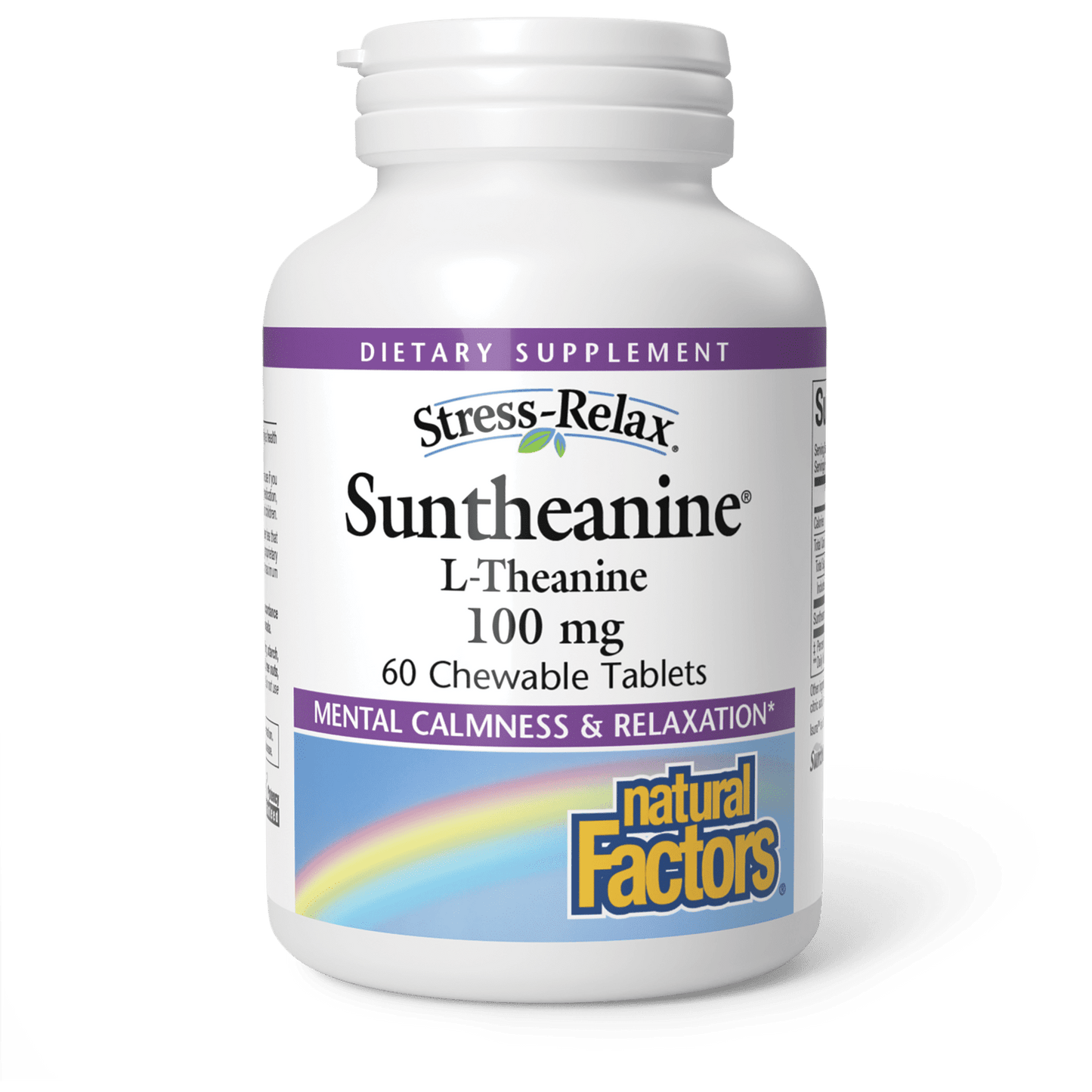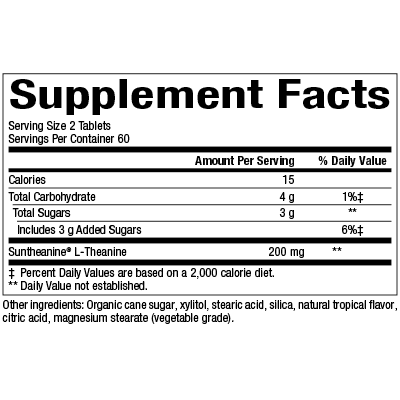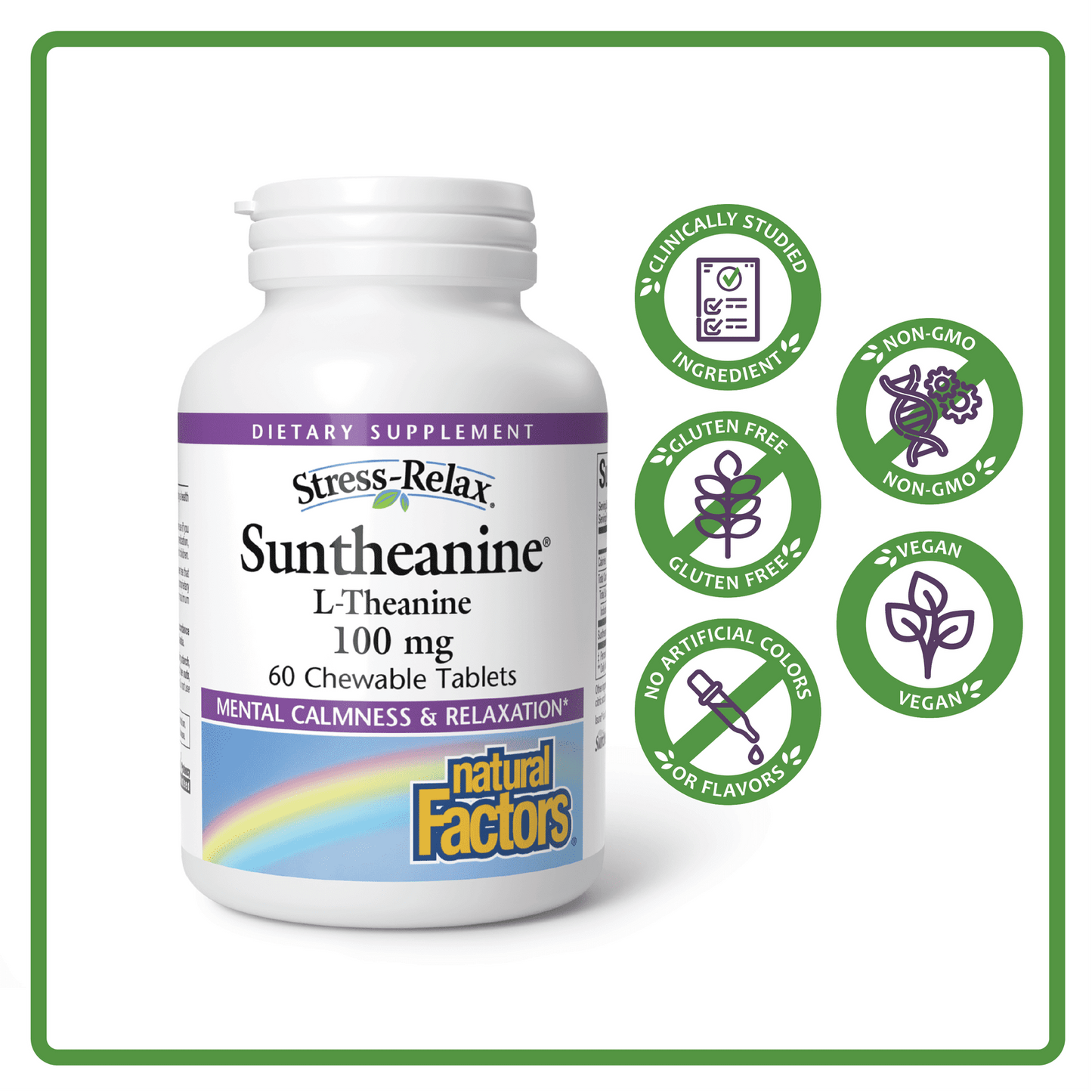 Free Shipping on orders $150+

We endeavor to ship all domestic orders within 1-2 business days of receipt. Please expect your order to be delivered within five (5) business days of ordering. When your order ships, we will email you a notification of shipment, which will include your order's tracking information. 

Disclaimers

*These statements have not been evaluated by the Food and Drug Administration. This product is not intended to diagnose, treat, cure, or prevent any disease.