Regular price
Sale price
$29.95 USD
Unit price
per
Sale
Sold out
Key Benefits*
Omega 3 fish oil to support brain health, mood, and learning

Supports normal cognitive function and social development

Small easy to chew or swallow strawberry-flavored soft gels for kids ages 6+
Suggested Use
Description*
Omega-3 fatty acids are important for maintaining a child's overall health. Children need Omega-3s for healthy growth and development, brain function, learning, normal cognitive function, and social development. The brain grows at its most rapid rate from birth up until about 2 years old, although brain development continues throughout childhood and adolescence. Over 60% of the brain is made up of fat and the Omega 3 fatty acid DHA (docosahexaenoic acid) makes up around 40% of this. DHA is necessary for the development of the sensory, perceptual, cognitive, and motor neural (nerve) systems during the brain growth spurt of childhood. The DHA-rich parts of the brain are thought to be responsible for activities such as planning, problem-solving, and focused attention throughout our lifetimes.
Specific Omega 3 recommendations vary for kids of various ages and weights, but one thing is for certain – most kids do not get enough Omega 3s in their regular diet.  The most recent Dietary Guidelines for Americans recommends that individuals age 2+ consume at least 8 ounces per week of a variety of seafood to provide approximately 250 mg of EPA and DHA per day. Most people however, don't consume the recommended 2 servings per week and as a result, aren't meeting the dietary recommendations to prevent an Omega 3 deficiency. Research from a national nutrition survey shows that over 2/3 (68%) of adults in the US, and 95% of children don't consume enough EPA and DHA in their daily diet to meet the recommended intake to prevent a deficiency. Because consuming 2-3 servings of fish a week can be difficult for young children, supplementing with fish oil may be a more reasonable way to meet a child's dietary needs.
DHA is particularly important because the brain relies heavily on in it for brain growth and development – including learning. Once kids hit school-age, most children will benefit from a higher ratio of EPA to DHA, such as that found in Pro Omega Jr. Pro Omega Jr. is ideal for kids ages 6-14.
View full details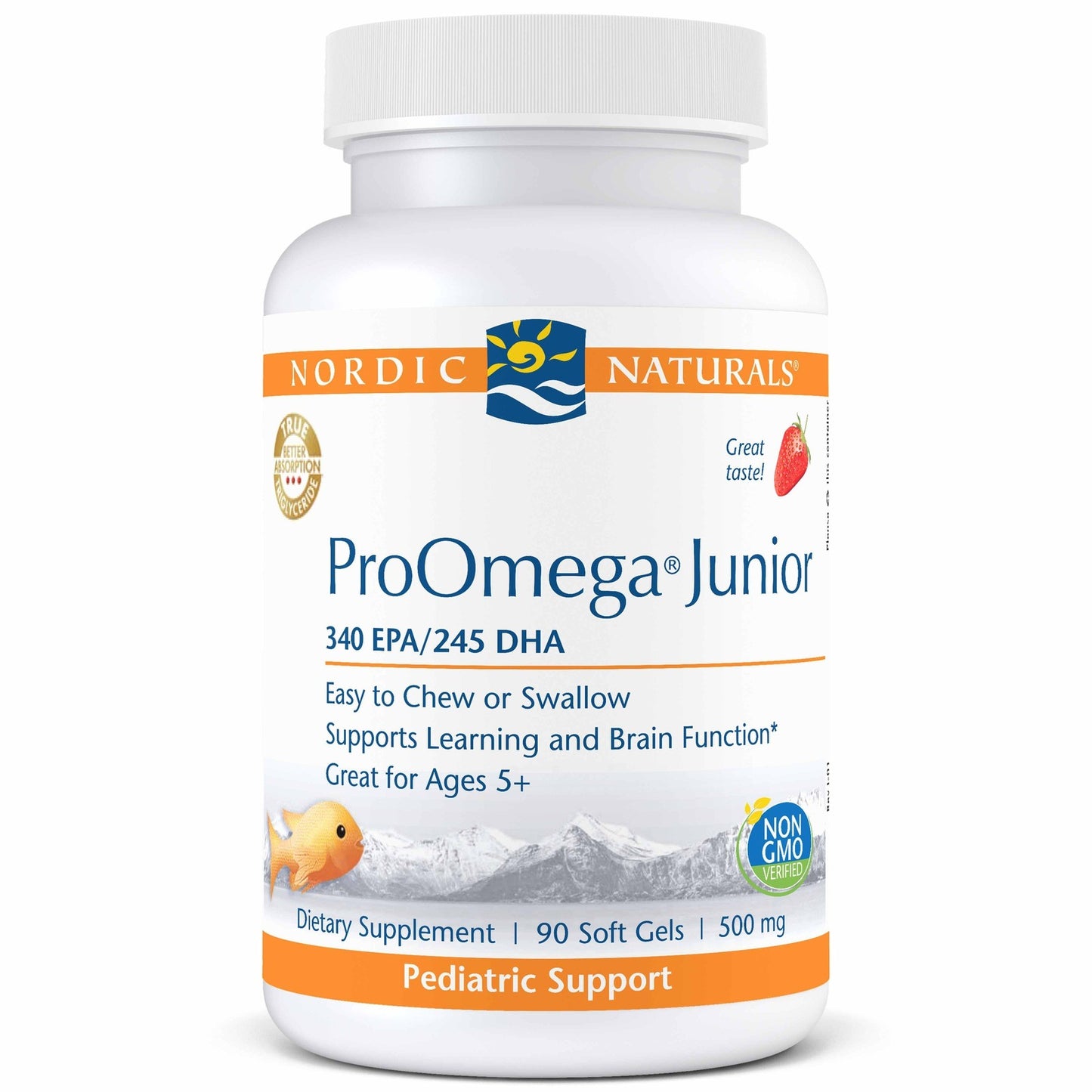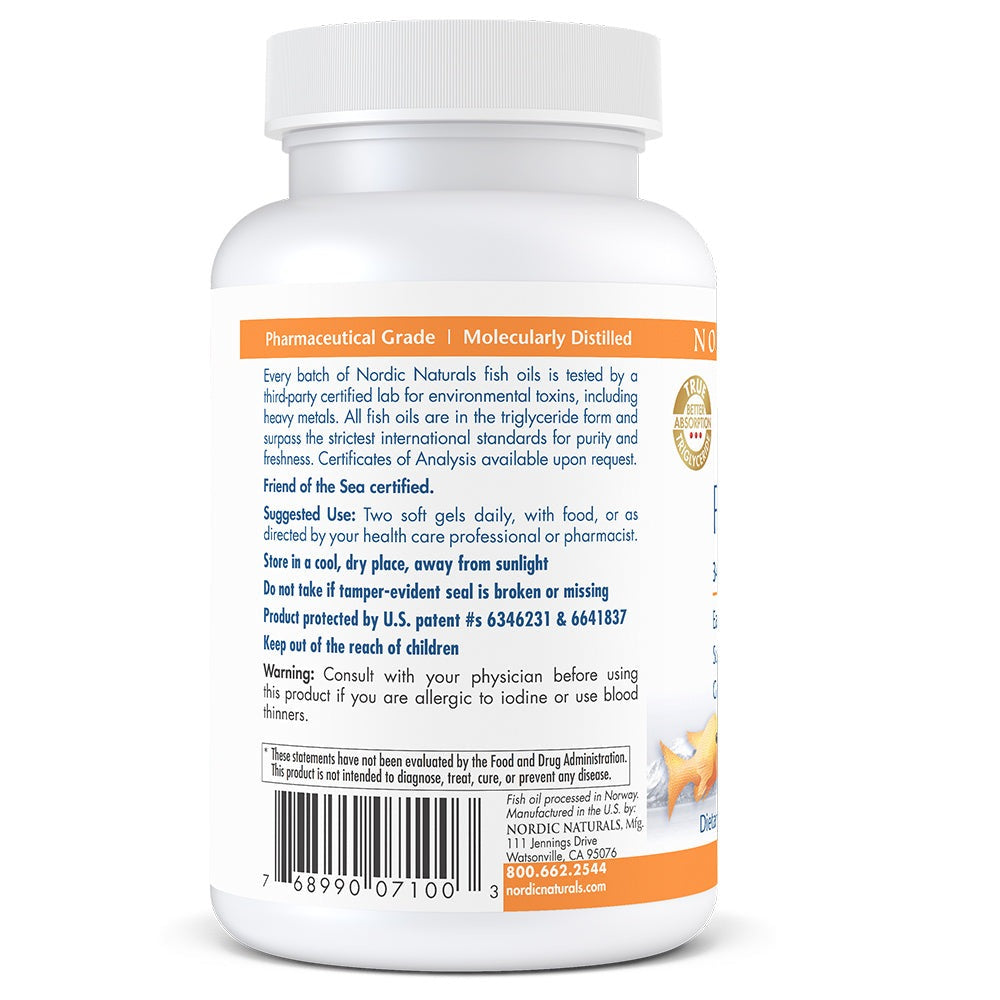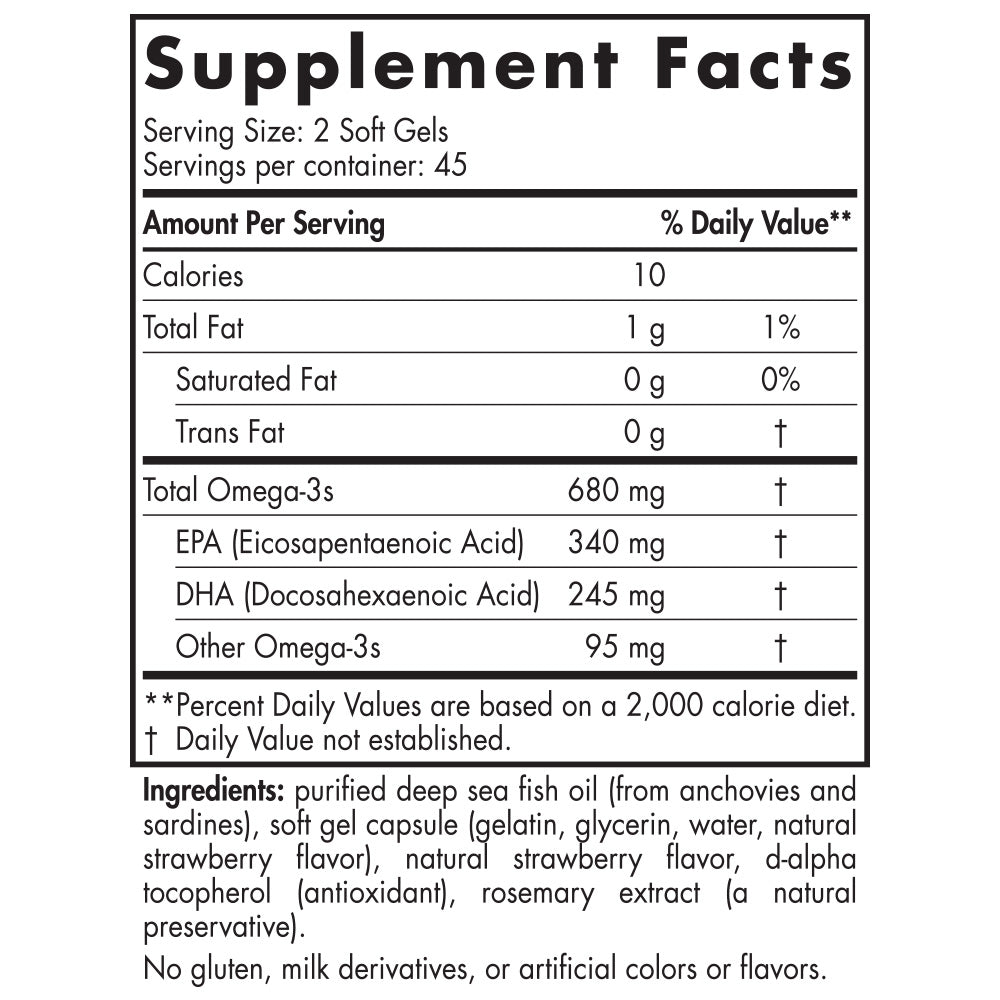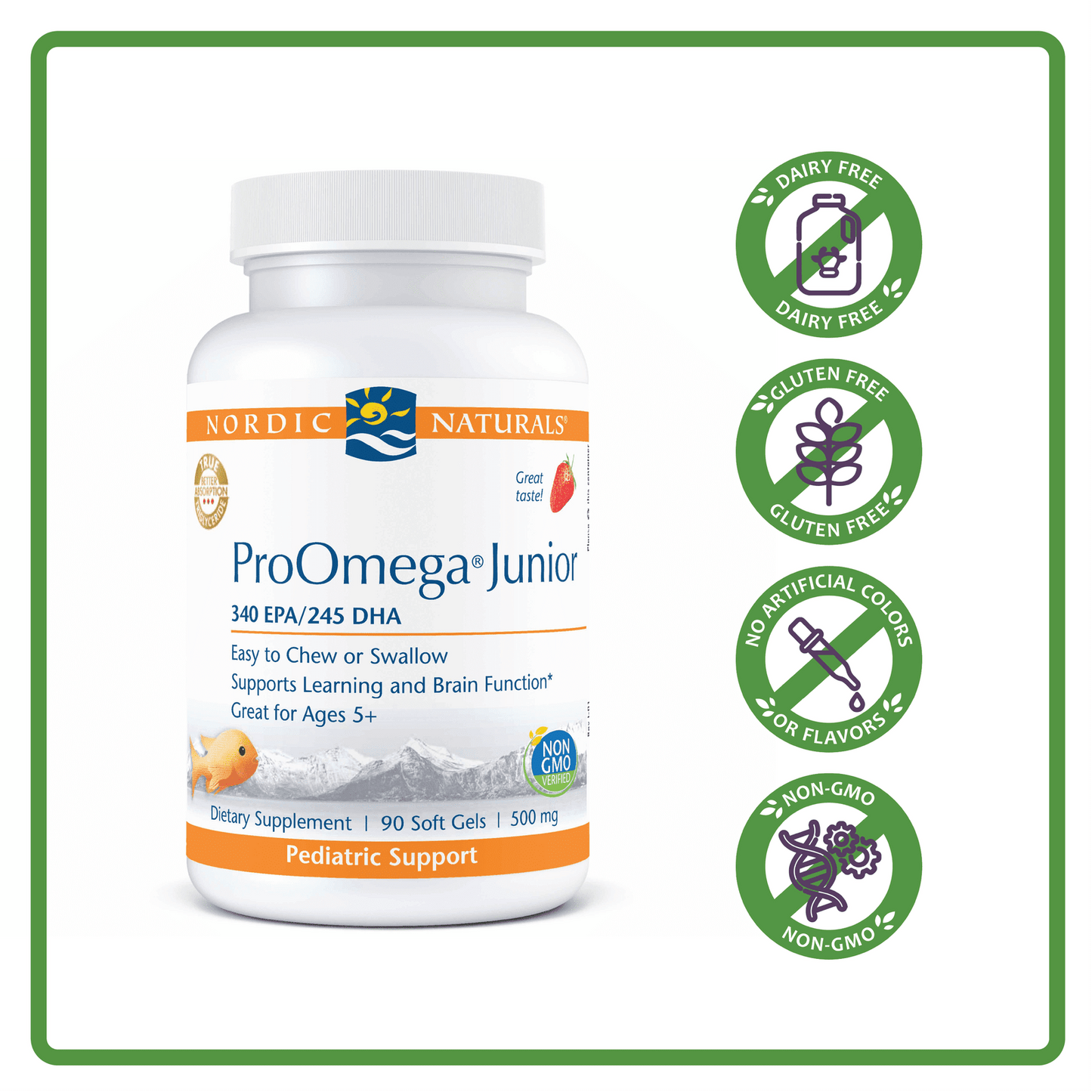 Free Shipping on orders $150+

We endeavor to ship all domestic orders within 1-2 business days of receipt. Please expect your order to be delivered within five (5) business days of ordering. When your order ships, we will email you a notification of shipment, which will include your order's tracking information. 

Disclaimers

*These statements have not been evaluated by the Food and Drug Administration. This product is not intended to diagnose, treat, cure, or prevent any disease.