Regular price
Sale price
$28.95 USD
Unit price
per
Sale
Sold out
Key Benefits*
Provides high levels of the Omega-3s EPA + DHA plus Vitamin D, for those wanting high-intensity, therapeutic support in a smaller serving

Supports immune function, brain health, joint health, and clinically shown to support a healthy heart

Great tasting and well absorbed – without the fishy aftertaste
Suggested Use
Take 2 soft gels daily with food, or as directed by your health care professional or pharmacist

For intense support or mood health support, take 2 soft gels with food twice daily
Description*
Consuming Omega 3 fats from seafood and dietary supplements, is recommended as a part of a healthy diet. The research and science behind Omega 3s is significant with over 40,000 studies done over the years. The Omega 3s EPA and DHA have been identified as the leading factor in providing health benefits. EPA and DHA are long-chain omega-3 polyunsaturated fatty acids that are provided by the diet from seafood sources and are most abundant in fatty fish such as salmon, tuna, anchovy, and sardines. Fish and other seafood sources incorporate EPA and DHA into their fatty tissue by consuming algae in the sea.
The most recent Dietary Guidelines for Americans recommends that individuals age 2+ consume 8 ounces per week of a variety of seafood to provide approximately 250 mg of EPA and DHA per day. However, most people don't consume the recommended 2 servings per week and as a result, aren't meeting the dietary recommendations to prevent an Omega 3 deficiency. Research from a national nutrition survey shows that over 2/3 (68%) of adults in the US, and 95% of children don't consume enough EPA and DHA in their daily diet to meet the recommended intake based on the guidelines. This research shows that a majority of Americans are deficient in Omega 3s fats, and need to consider increasing seafood intake, and supplementing with EPA and DHA Omega 3s. 
A growing body of evidence continues to demonstrate the important roles of EPA and DHA in supporting brain, mood, eye, joint, and heart health. A majority of clinical research suggests that adults take at least 1000mg of EPA and DHA daily to optimize health, and even more to support specific health benefits in areas such as joint and mood health. Research shows that Omega 3s provide the most mental health benefits at a dose of 1000- 2000 mg of EPA and DHA/day, with at least 1000mg/day from EPA.
For heart health specifically, according to a recent review of EPA and DHA and their relationship to heart health – EPA and DHA intake may reduce the risk of coronary heart disease, especially for those who are considered to be in a "higher risk population" such as those with higher blood triglyceride levels or low HDL cholesterol. Following a review of the scientific evidence on EPA and DHA and heart health, the FDA issued a Qualified Health Claim, stating "supportive but not conclusive research shows that consumption of EPA and DHA omega-3 fatty acids may reduce the risk of coronary heart disease."
Pro Omega D is a high-quality product that provides high levels of EPA and DHA, along with Vitamin D, and is ideal for people wanting a high-intensity, therapeutic product in a smaller serving. 
Why Vitamin D?
It's important to maintain healthy Vitamin D levels in the body because Vitamin D receptors are found throughout the body, where they play a number of vital roles. Vitamin D is an essential fat-soluble vitamin with numerous effects on cells throughout the body including bones, teeth, muscles, hormone regulation, and the immune system. Its essential because it's a nutrient that the body cannot synthesize on its own, or not to an adequate amount, and as a result - must be provided by the diet or through supplementation. 
Research shows that 95% of Americans don't get enough Vitamin D from their food alone, and at least 40% of the US population has either insufficient or deficient blood levels of Vitamin D (less than 30ng/ml). This is why it's essential for us all to find ways to get additional Vitamin D through supplementation and/or food sources to ensure we have enough to stay healthy.
Timing is important and can have an impact on absorption. Consuming your fish oil with a meal including fat, will aid in the absorption of the Omega 3 nutrients. 
View full details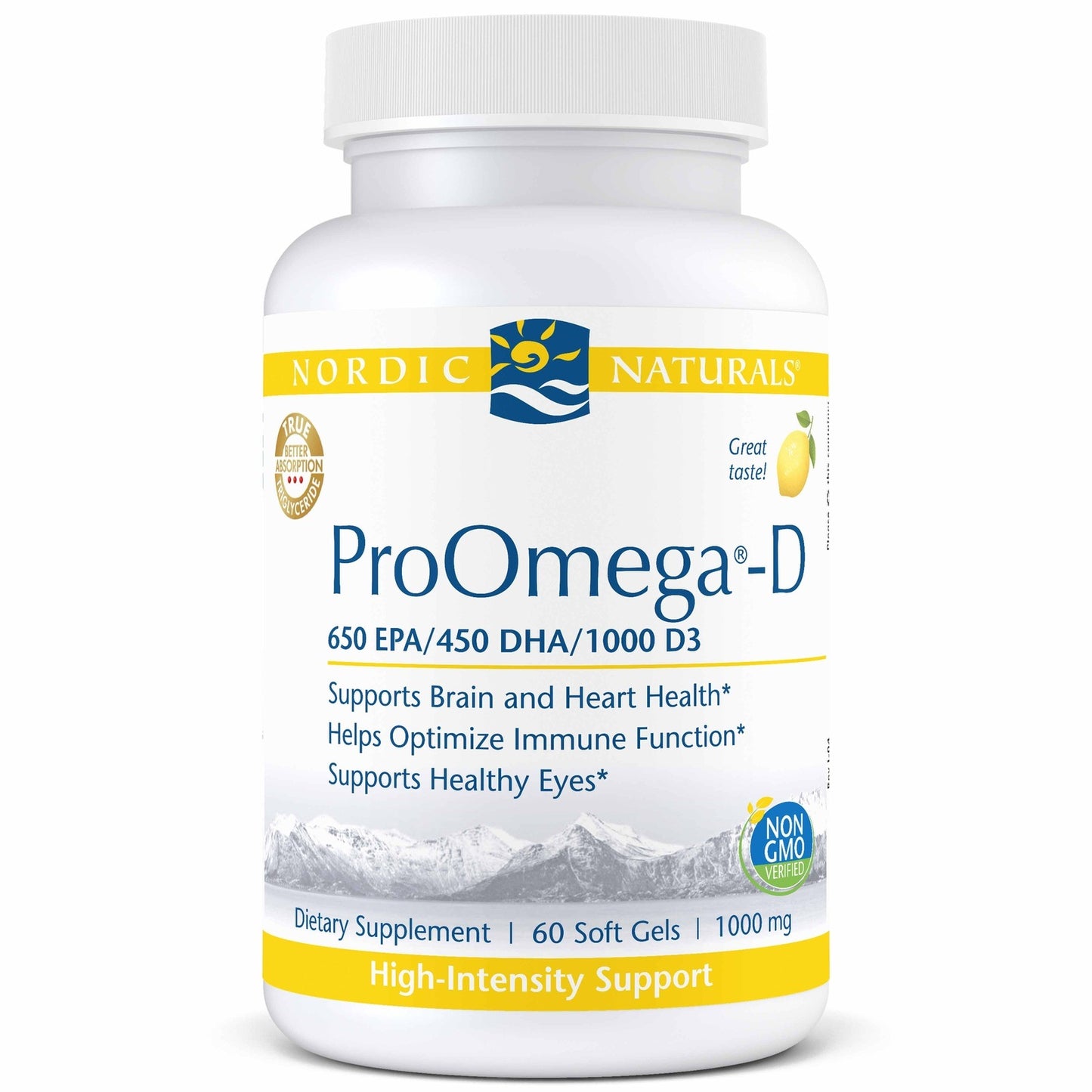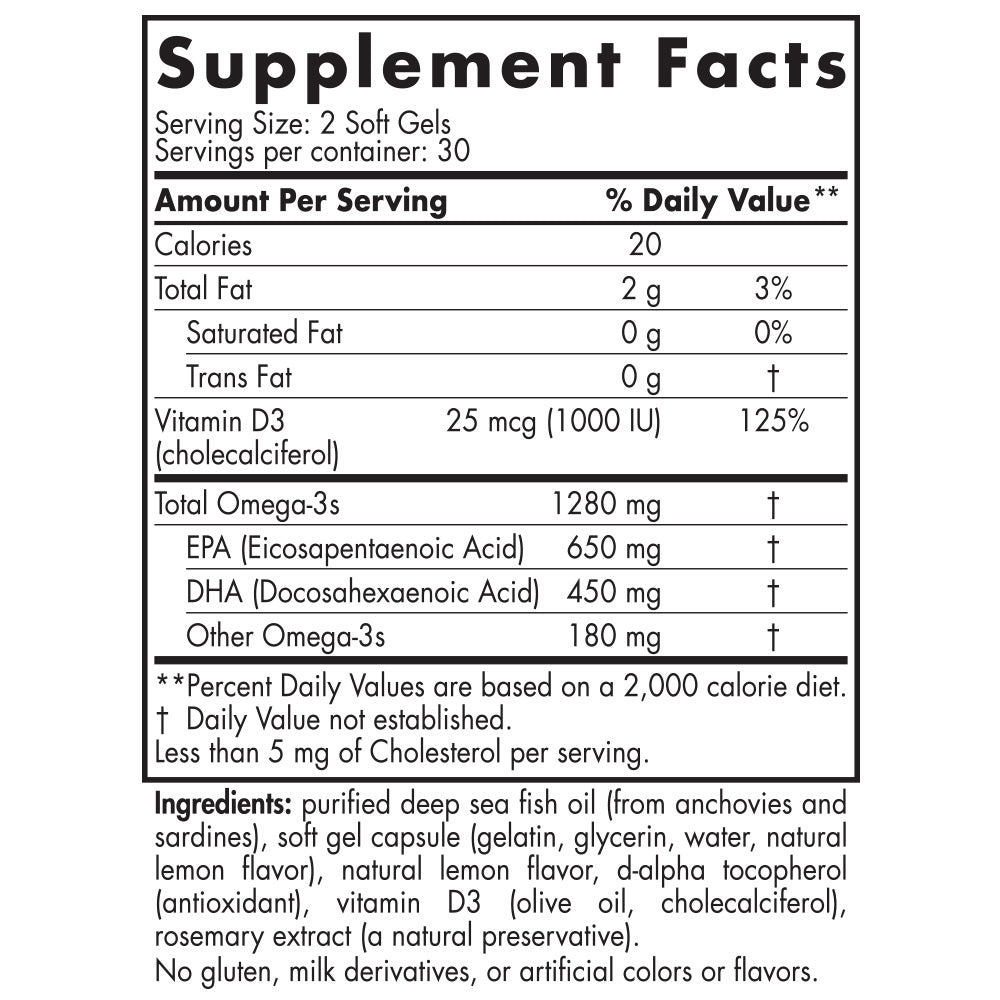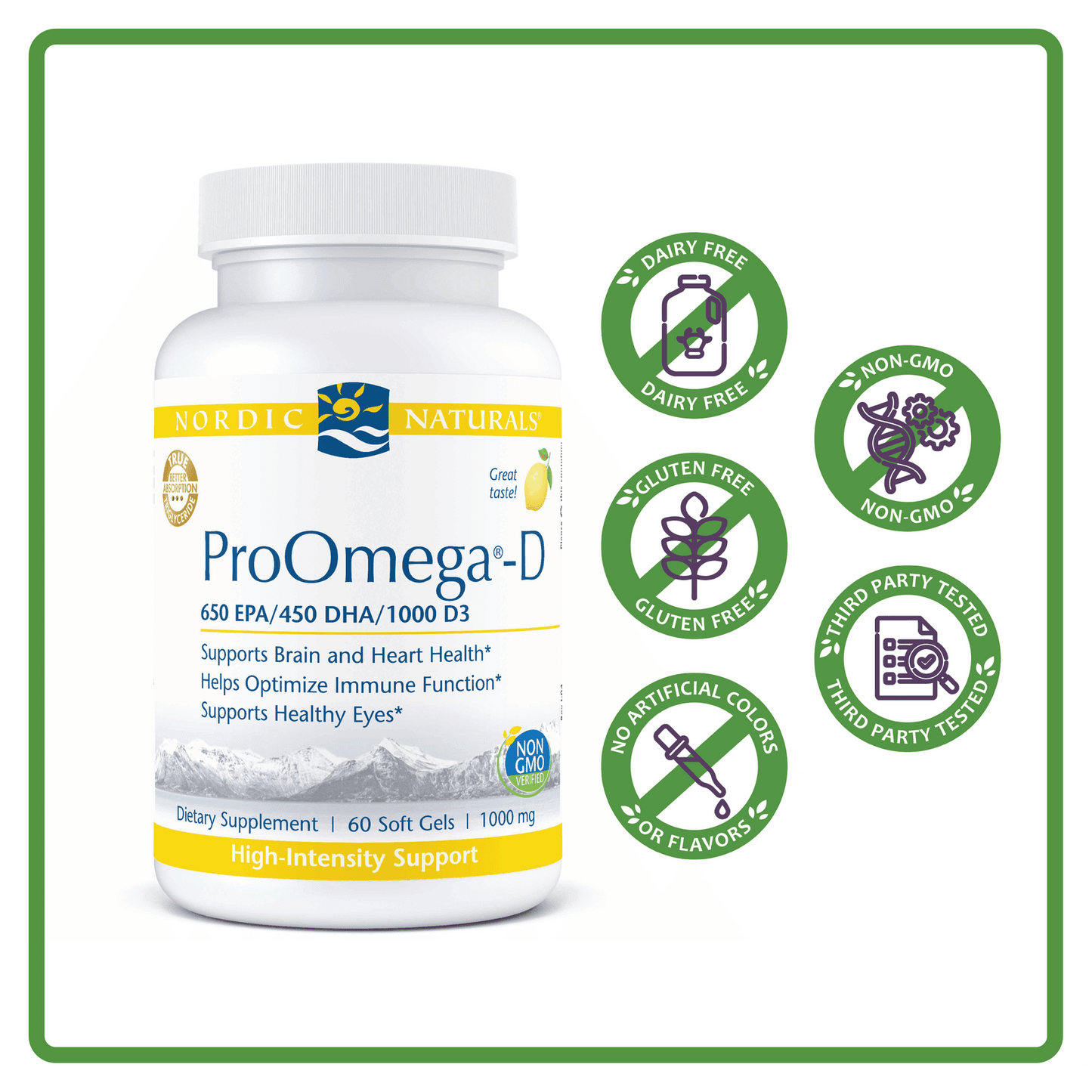 Free Shipping on orders $150+

We endeavor to ship all domestic orders within 1-2 business days of receipt. Please expect your order to be delivered within five (5) business days of ordering. When your order ships, we will email you a notification of shipment, which will include your order's tracking information. 

Disclaimers

*These statements have not been evaluated by the Food and Drug Administration. This product is not intended to diagnose, treat, cure, or prevent any disease.