Regular price
Sale price
$31.99 USD
Unit price
per
Sale
Sold out
Key Benefits*
Helps with relaxation and calming the mind by putting the 'brakes' on an overactive mind

Fast Acting - Clinically studied Pharma GABA absorbs and works within minutes 

Helps promote emotional well-being
Suggested Use
Chew 1–2 tablets 3 times per day or as directed by a health
Description*
Gamma-aminobutyric acid (GABA) is an amino acid and neurotransmitter found in the brain that naturally decreases activity of overexcited neurons in the brain, making it a natural, calming agent. In fact, it is one of the brain's most important regulators of proper function and neurotransmission and communication. Supplementing with GABA can be effective for people who may experience occasional nervousness, difficulty sleeping, because they may not naturally make sufficient levels of GABA. GABA is also involved, with the help of Vitamin B6, in triggering the release of dopamine and serotonin to help support a healthy mood.
Pharma GABA is a unique, clinically tested form of GABA shown to be more effective than synthetic GABA in helping to calm a racing mind. It is produced with the help of a friendly bacteria, Lactobacillus hilgardii, that is also used to ferment vegetables in the preparation of the traditional Korean dish known as kimchi. The bacteria is fed a nutrient-rich broth to produce Pharma GABA and is then filtered out and concentrated. 
When taken orally, Pharma GABA is absorbed through the gut and binds to receptors in the peripheral nervous system. This triggers a relaxation response by the parasympathetic nervous system within minutes. Research shows that PharmaGABA supports relaxation by helping promote the production of alpha brain waves (a state often achieved by meditation and characterized by being relaxed with greater mental focus and alertness) while also reducing beta waves in the brain. 
View full details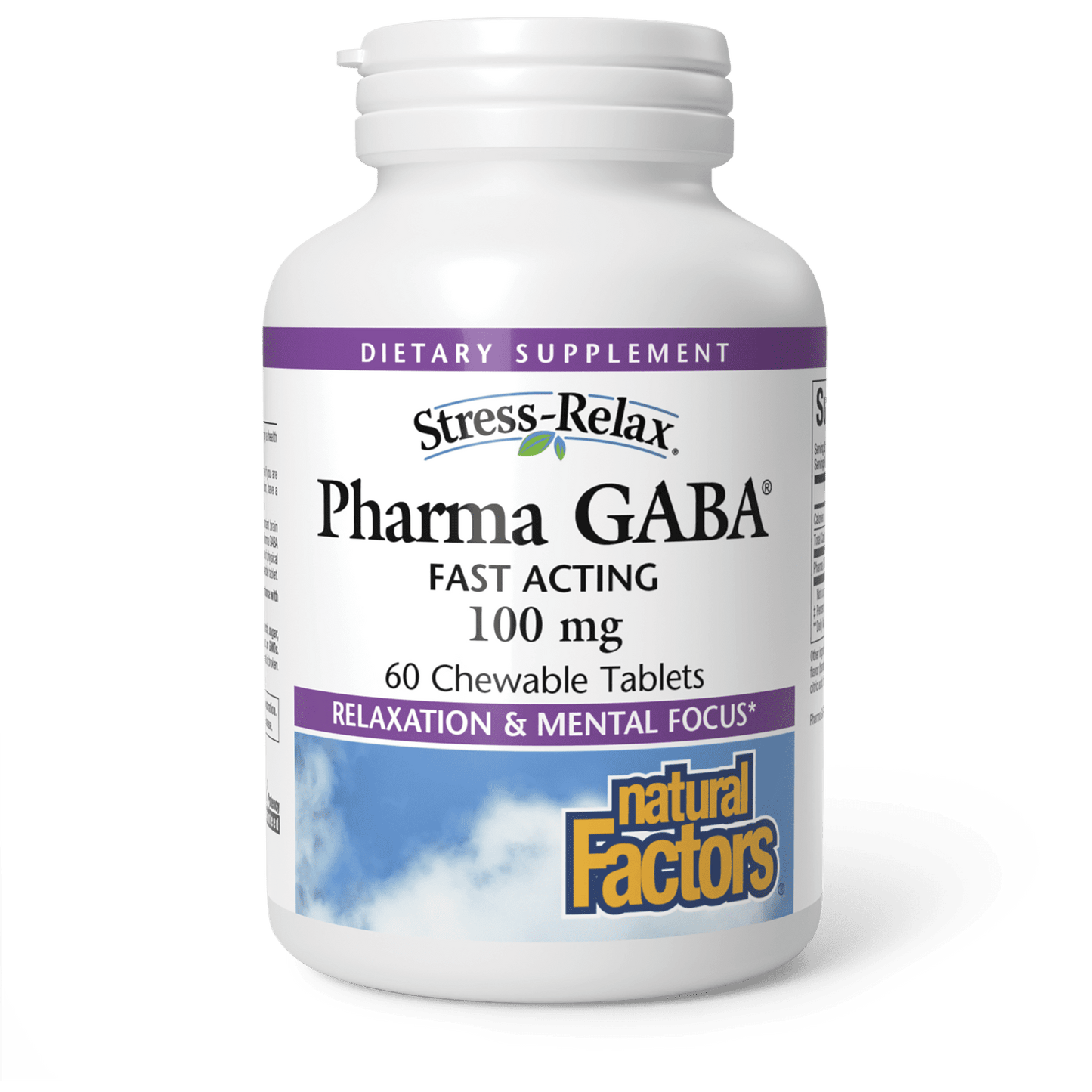 Free Shipping on orders $150+

We endeavor to ship all domestic orders within 1-2 business days of receipt. Please expect your order to be delivered within five (5) business days of ordering. When your order ships, we will email you a notification of shipment, which will include your order's tracking information. 

Disclaimers

*These statements have not been evaluated by the Food and Drug Administration. This product is not intended to diagnose, treat, cure, or prevent any disease.