Regular price
Sale price
$23.95 USD
Unit price
per
Sale
Sold out
Key Benefits*
An award-winning omega-3 formula for dogs and cats

Safely provides the daily Omega 3-s your dog or cat needs to live an active healthy life

Support for Skin and Coat Health, Joint Health, Heart Health, and Eye Health
Suggested Daily Use for Cats
2-4 lbs: 0.25 mL (37 mg EPA/25 mg DHA)
5-9 lbs: 0.5 mL (74 mg EPA/51 mg DHA)
10-14 lbs: 0.75 mL (110 mg EPA/76 mg DHA)
15-20 lbs: 1.0 mL (147 mg EPA/101 mg DHA)
Over 20 lbs: 1.25 mL (184 mg EPA/127 mg DHA)
Suggested Daily Use for Dogs
2-4 lbs: 0.5 mL (74 mg EPA/51 mg DHA)

5-9 lbs: 1.0 mL (147 mg EPA/101 mg DHA)

10-19 lbs: 2.0 mL (294 mg EPA/202 mg DHA)

20-39 lbs: 0.5 teaspoon (2.5 mL); 368 mg EPA/253 mg DHA/759 mg total omega-3s

40-59 lbs: 1.0 teaspoon (5.0 mL); 736 mg EPA/506 mg DHA/1518 mg total omega-3s

60-79 lbs: 1.5 teaspoons (7.5 mL); 1104 mg EPA/759 mg DHA/2277 mg total omega-3s

80-110 lbs: 2.0 teaspoons (10 mL); 1472 mg EPA/1012 mg DHA/3036 mg total omega-3s

111+ lbs: 2.5 teaspoons (12.5 mL); 1840 mg EPA/1265 mg DHA/3795 mg total omega-3s
Description*
The Omega-3 fatty acids EPA and DHA are important fats for humans and their dog and cat companions. Like humans, our pets can't produce Omega-3 fatty acids on their own and must get them from their diet. The Omega 3-s EPA and DHA are necessary structural components of cell membranes throughout the body and brain. These Omega-3 fatty acids maintain the cell membrane fluidity, structure and permeability needed for healthy, functioning cells.
Dogs and cats of different life stages, breeds, and health conditions may need additional fatty acids to support their skin and coat health, joint mobility, and to keep their immune system in tip-top shape. Fish oil for pets is proactive protection for your pet and one of the easiest ways to ensure that their unique needs are being met. Research shows that the essential fatty acids EPA & DHA in fish oil help support your pet's heart, skin & coat, immune & joint health.
View full details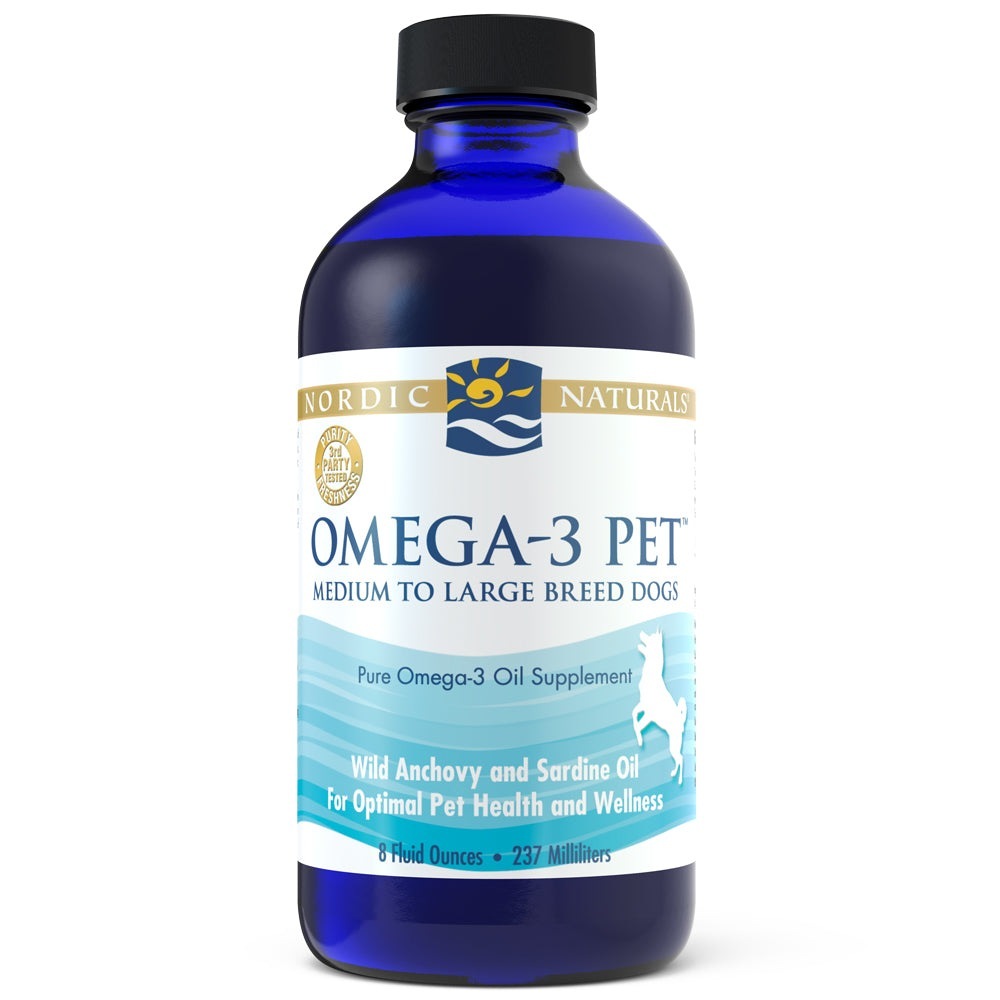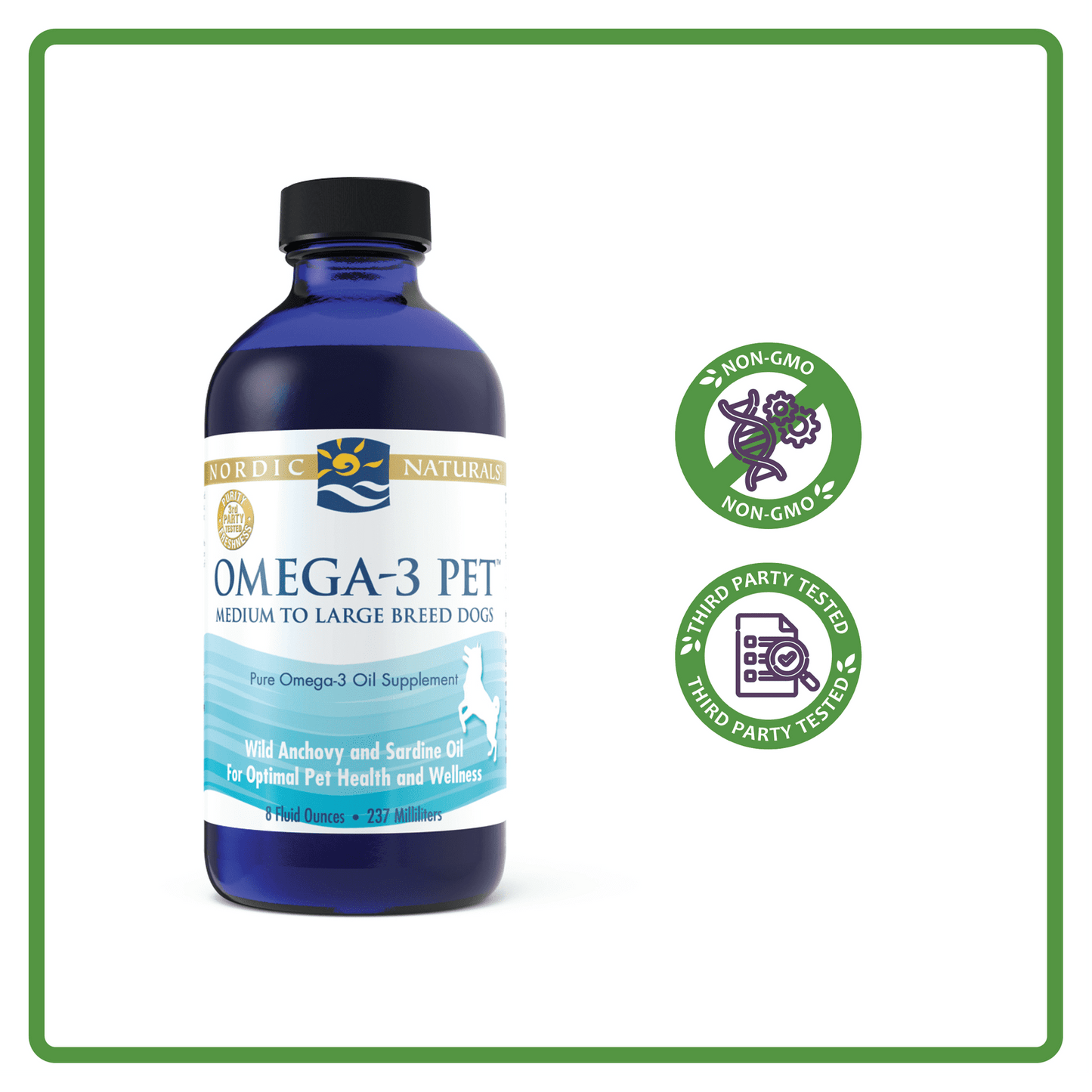 Free Shipping on orders $150+

We endeavor to ship all domestic orders within 1-2 business days of receipt. Please expect your order to be delivered within five (5) business days of ordering. When your order ships, we will email you a notification of shipment, which will include your order's tracking information. 

Disclaimers

*These statements have not been evaluated by the Food and Drug Administration. This product is not intended to diagnose, treat, cure, or prevent any disease.