Regular price
Sale price
$39.99 USD
Unit price
per
Sale
Sold out
Key Benefits*
Broad-spectrum digestive enzyme supports healthy and complete digestion

Assists in the breakdown of proteins, fats, complex carbohydrates, sugars, and fibers.

Natural cherry flavor chewable enzyme for adults and kids who need digestive support for occasional indigestion
Suggested Use
2 tablets just before, or immediately after a meal
Description*
Occasional stomach upset and indigestion happen from time to time, so having a solution on hand for these times is essential. Sometimes certain foods might not agree with you, or you may get bloated after eating. Multi-Zyme offers a convenient choice when a digestive formula is needed, with a broad spectrum of digestive enzymes to support healthy and complete digestion of carbohydrates, sugars, fibers, protein, and fat – all in a great-tasting natural cherry-flavored chewable tablet. The chewable format offers a good choice for administering enzymes to children or adults who prefer a chewable tablet, or to have on the go.
The body has many different digestive enzymes for helping to break down the foods we eat into nutrients that can later be used for energy and metabolism. An enzyme is a compound that facilitates a process or chemical reaction. As the name suggests, digestive enzymes are specific enzymes that facilitate digestion that we produce when we anticipate, smell, taste, consume, and chew food. Sometimes when we don't produce the optimal amount of a specific enzyme, a digestive aid such as Multi-Zyme, can pick up the slack.
This broad-spectrum enzyme formulation has moderate amounts of enzymes compared to other formulas, allowing it to be comfortably chewed for regular use or as needed. Multi-Zyme chewables assist in the breakdown of a wide range of proteins, peptides, fats, complex carbohydrates, sugars, and fibers. It also contains Serratia peptidase, a unique endopeptidase enzyme, that helps protect sensitive GI tissue from irritation that can affect tissue health and intestinal comfort. 
What is the best time of day to take digestive enzymes?
Digestive enzymes are intended to do exactly that - help you digest food. They should be taken immediately before or with a meal. If you forget to take an enzyme and you're having post-meal discomfort, no worry - you can take Multi-Zyme after you eat and still experience the same benefits. 
View full details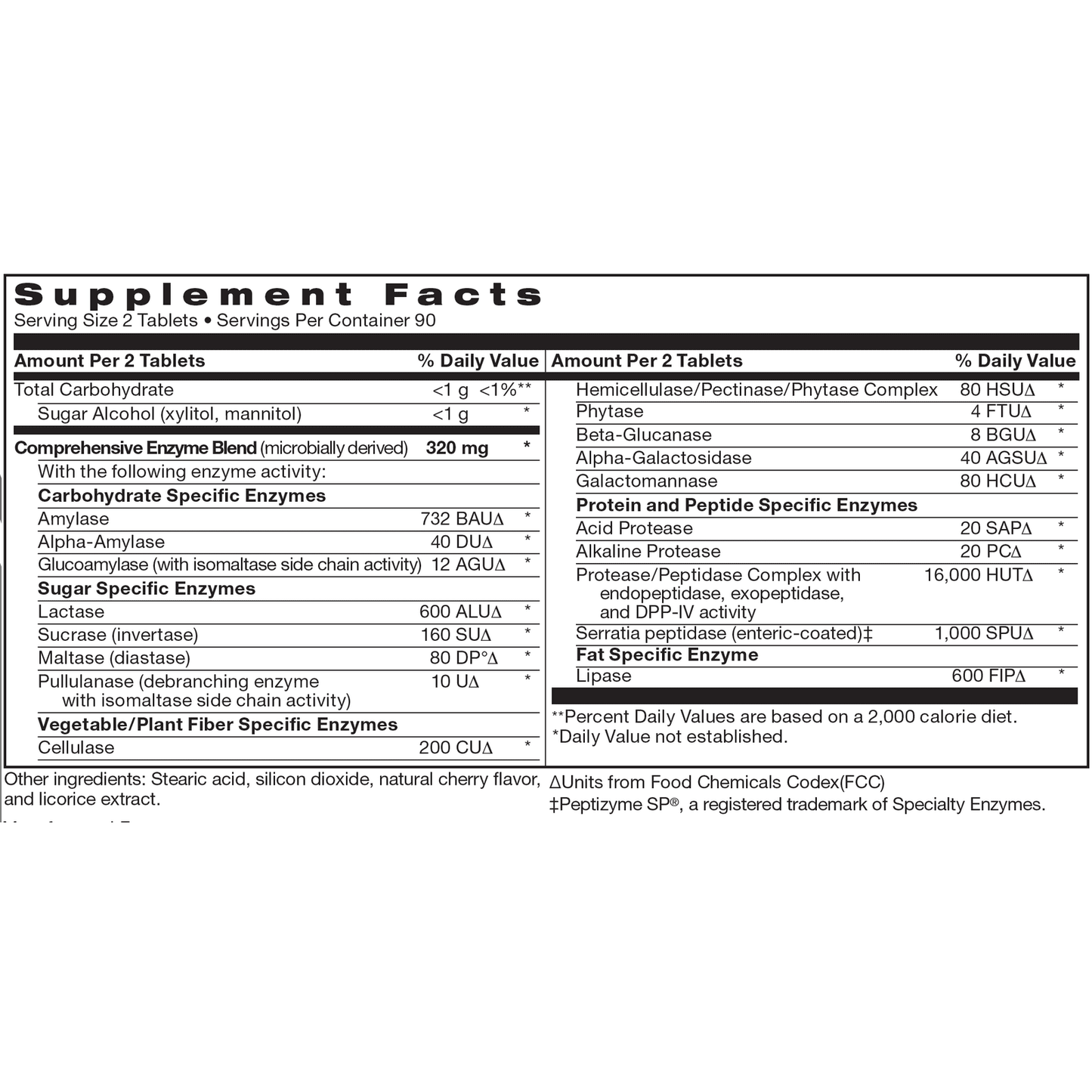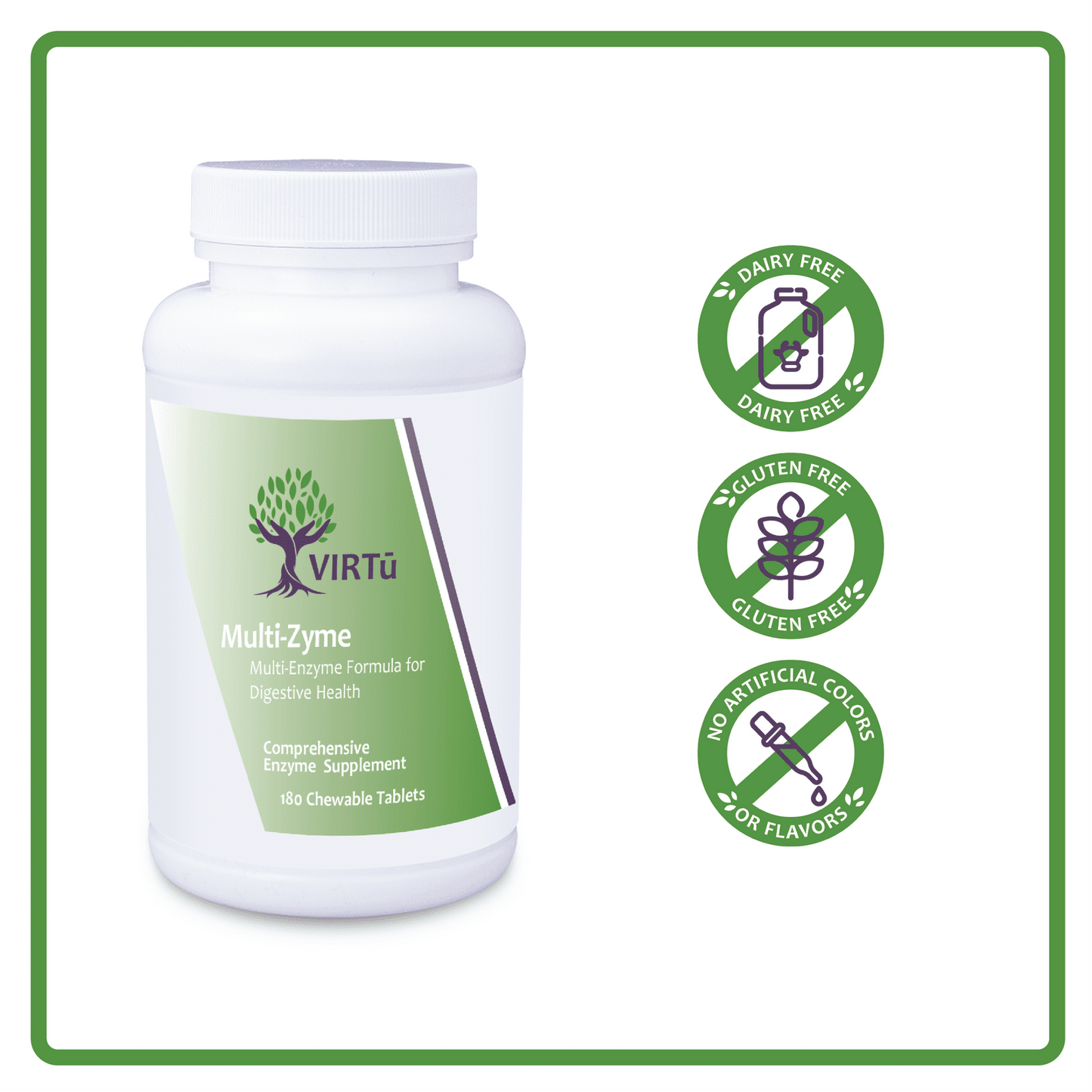 Free Shipping on orders $150+

We endeavor to ship all domestic orders within 1-2 business days of receipt. Please expect your order to be delivered within five (5) business days of ordering. When your order ships, we will email you a notification of shipment, which will include your order's tracking information. 

Disclaimers

*These statements have not been evaluated by the Food and Drug Administration. This product is not intended to diagnose, treat, cure, or prevent any disease.