Regular price
Sale price
$24.99 USD
Unit price
per
Sale
Sold out
Key Benefits*
Great Tasting Chewable Daily Multivitamin and Mineral for Adults and Kids 4+

Helps to fill nutrient gaps in the diet

Allergen-free - Contains no artificial colors, flavors, or sweetening agents
Suggested Use
Children age 4+: Chew 2 tablets per day with meals or as directed by healthcare professional.
Adults: Chew 2 tablets, once or twice per day with meals or as directed by healthcare professional
Description*
People always ask – should I take a multivitamin? In general, the risk is low and the benefit is high. It's a cost-effective way to ensure that you don't have any hidden nutrient deficiencies that could potentially impact your health and energy levels. In some cases, inadequate levels of some micronutrients can impair a wide range of functions in the body. Getting everything you need from diet alone can be challenging, and food quality, specifically nutrient content, has diminished over the years. It's hard to get adequate levels of all vitamins and minerals every day, despite our best efforts. A basic multivitamin is a good insurance policy to help meet those needs. 
Vitamins and minerals are the main building blocks of the body that help you maintain good health. A multivitamin can help to pick up the slack when your diet isn't its best, or you feel like you aren't getting a good balance of the basics. A good multivitamin commonly includes water-soluble vitamins such the B Vitamins and Vitamin C, and fat-soluble vitamins such as Vitamin A, D, E and K, as well as minerals such as Calcium, Magnesium, Zinc and Selenium.  Because filling nutrient gaps in the daily diet is important for both kids and adults, these chewable multi-vitamin and mineral tablets are ideal for children or adults who have a hard time, or don't like swallowing pills. These chewable tablets provide several different easy-to-absorb minerals and contains no artificial colors, flavors, or sweetening agents.
Timing is important and can have an impact on absorption. Consume your multivitamin with a meal because they contain both water- and fat-soluble nutrients. By consuming with food, including fat, it will aid in absorption of the nutrients. Drinking water, or something water-based, can also help. 
View full details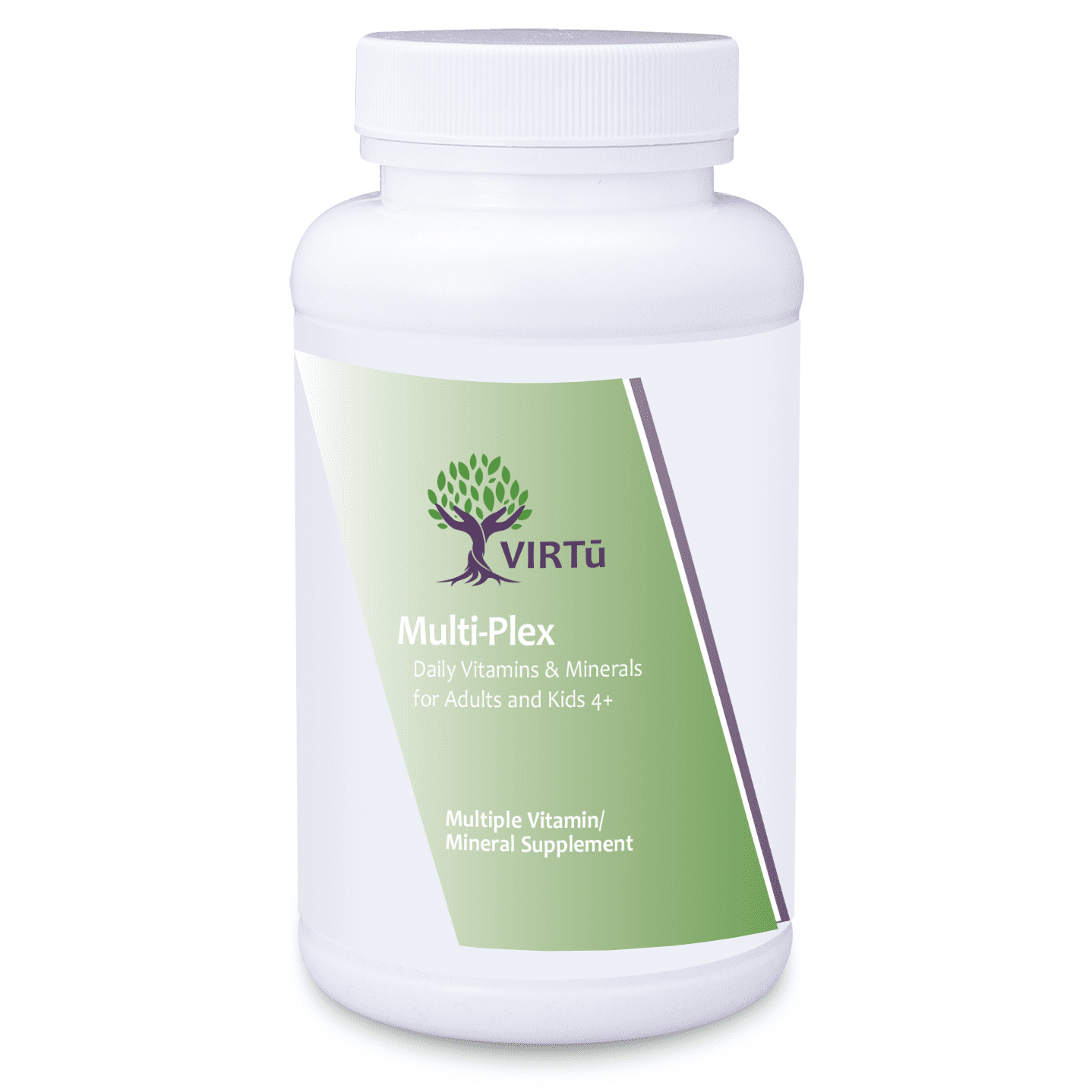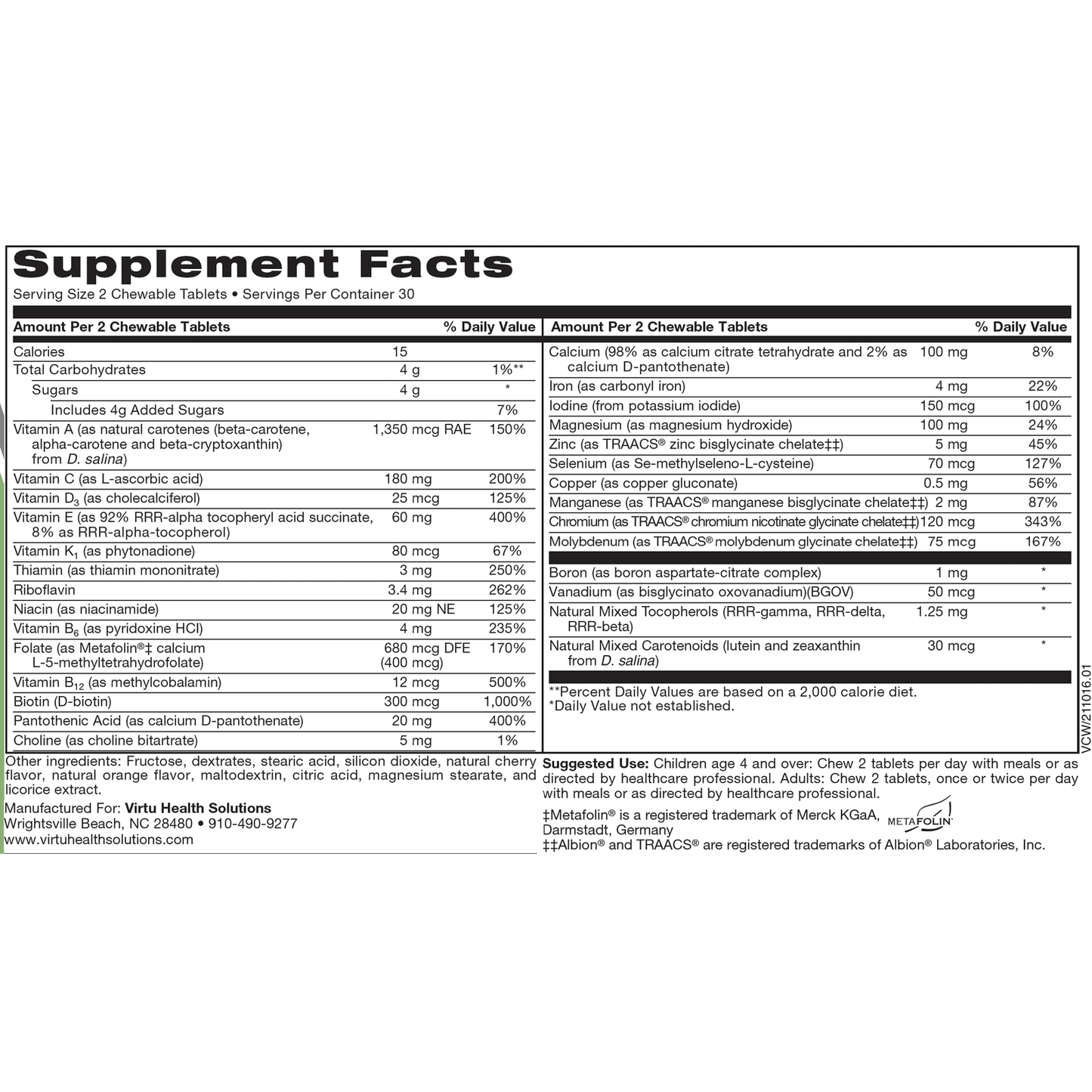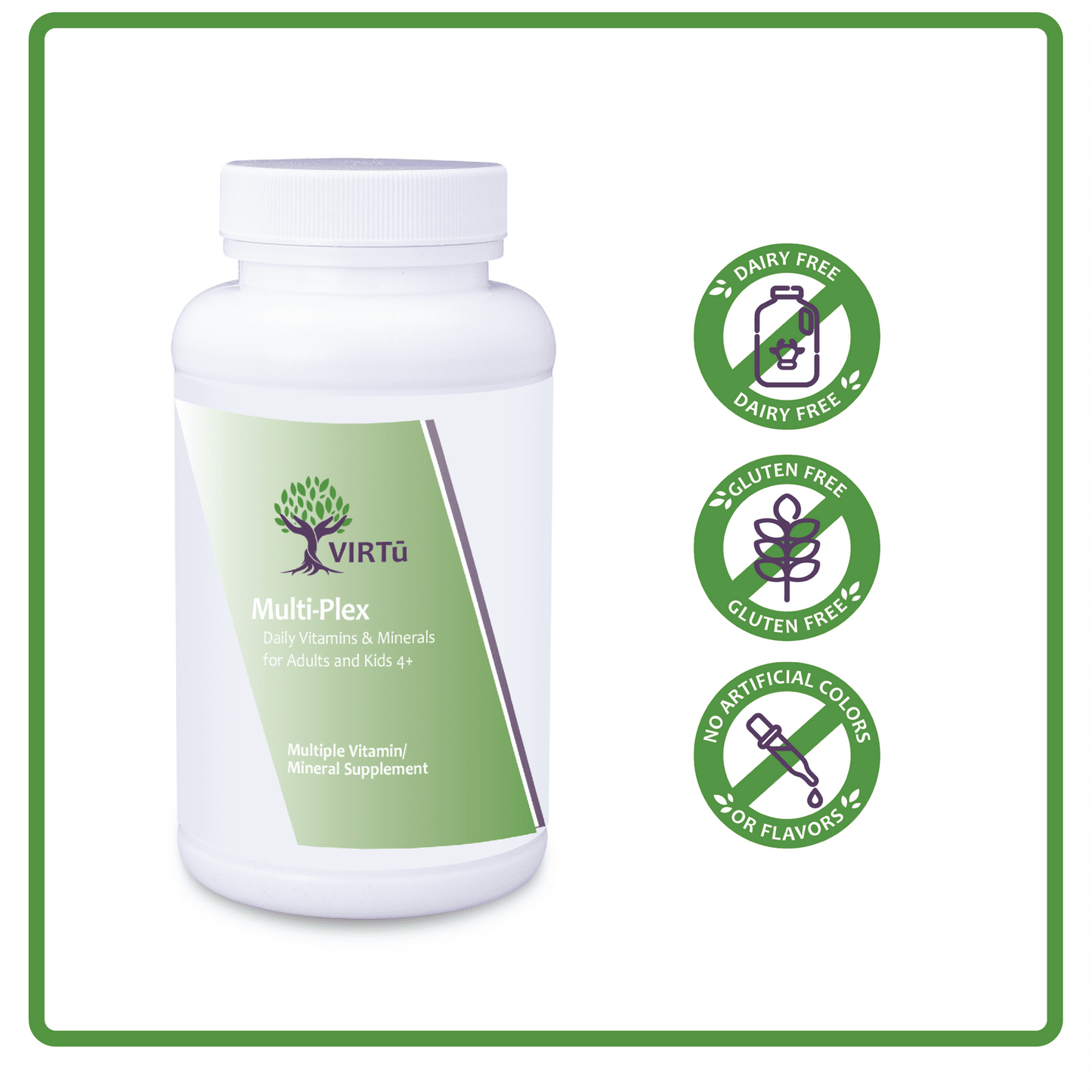 Free Shipping on orders $150+

We endeavor to ship all domestic orders within 1-2 business days of receipt. Please expect your order to be delivered within five (5) business days of ordering. When your order ships, we will email you a notification of shipment, which will include your order's tracking information. 

Disclaimers

*These statements have not been evaluated by the Food and Drug Administration. This product is not intended to diagnose, treat, cure, or prevent any disease.