Regular price
Sale price
$49.99 USD
Unit price
per
Sale
Sold out
Key Benefits*
Support for occasional constipation, diarrhea, and abdominal discomfort

Gastrointestinal and immune support designed for adults and kids 2+

Broad-spectrum, hypoallergenic probiotic with 25B CFU in each chewable tablet
Suggested Use
1 Chewable Tablet daily

Keep refrigerated after opening
Description*
For people who experience occasional digestive discomfort, it's an unpleasant reality that can limit or interfere with quality of life. Achieving a healthy balance in our gut microbiome is essential for overall health, including helping to keep our immune system healthy. Seventy percent of the body's immune system is in our gut, making it that much more important that we keep our digestive system healthy and balanced. It's important to eat a variety of fermented foods in the diet such as yogurt and kombucha, however, based on a number of factors, we may need to take a daily probiotic supplement to help keep our system balanced. 
Each chewable tablet of Multi-Biotic contains 25 billion live colony forming units (CFUs). CFUs are a unit of measure that determines the number of bacterial cells in a probiotic supplement or lab sample. This matters for probiotics, because CFUs indicates how many living beneficial bacteria are in your probiotic, which is needed for a probiotic to be effective. Higher CFU counts are sometimes seen as a quality indicator, however higher counts don't always make a product 'better'. Quality strains and combinations such as those found in Multi-Biotic, as well as clinical studies showing efficacy, should also be taken into consideration.
Multi-Biotic is a broad-spectrum, hypoallergenic probiotic supplement designed for adults and kids 2+. This 25 billion CFU formulation, is in a prebiotic base of inulin, and contains 8 total Lactobacillus and Bifidobacterium species which have been extensively researched and clinically shown to support gastrointestinal and immune health. 
View full details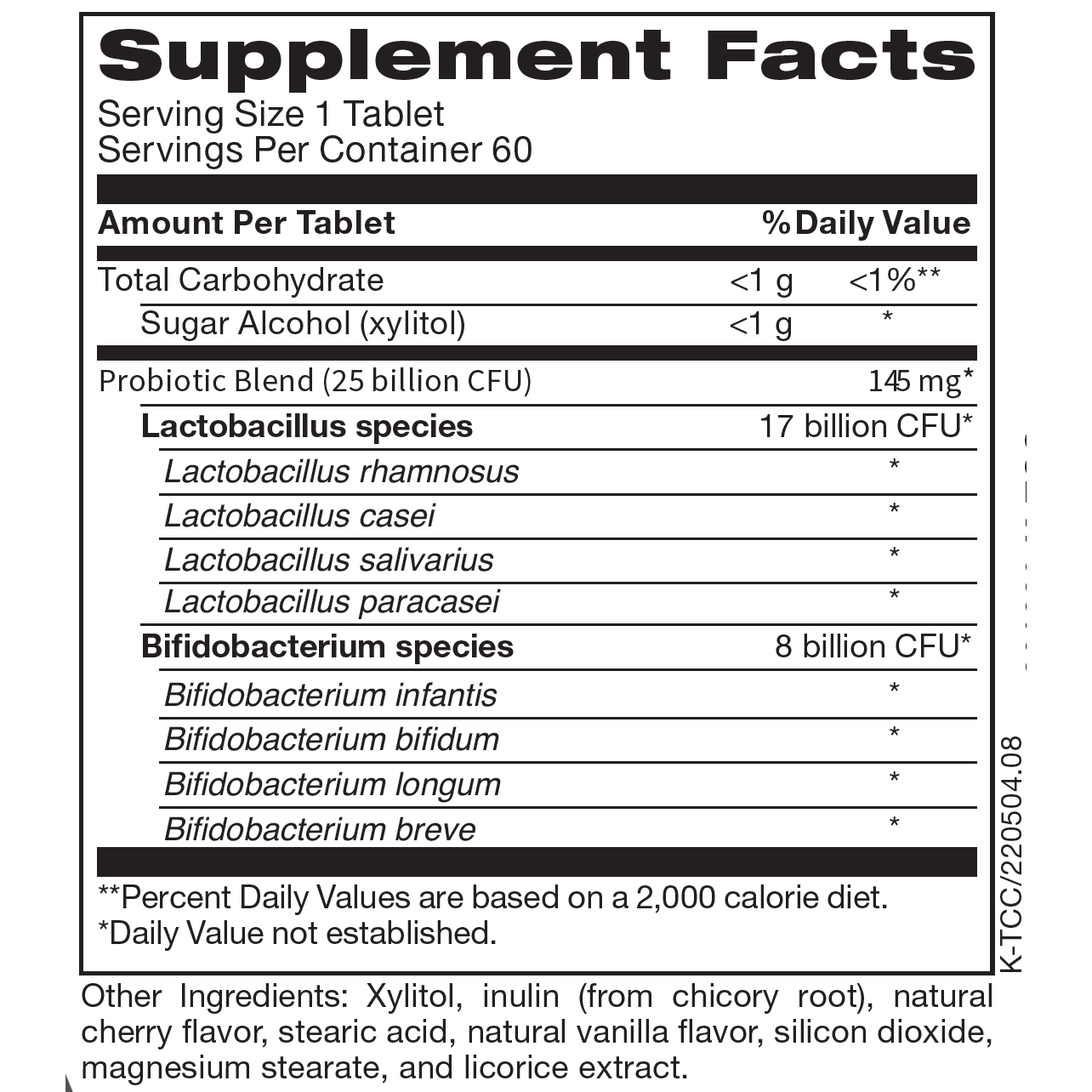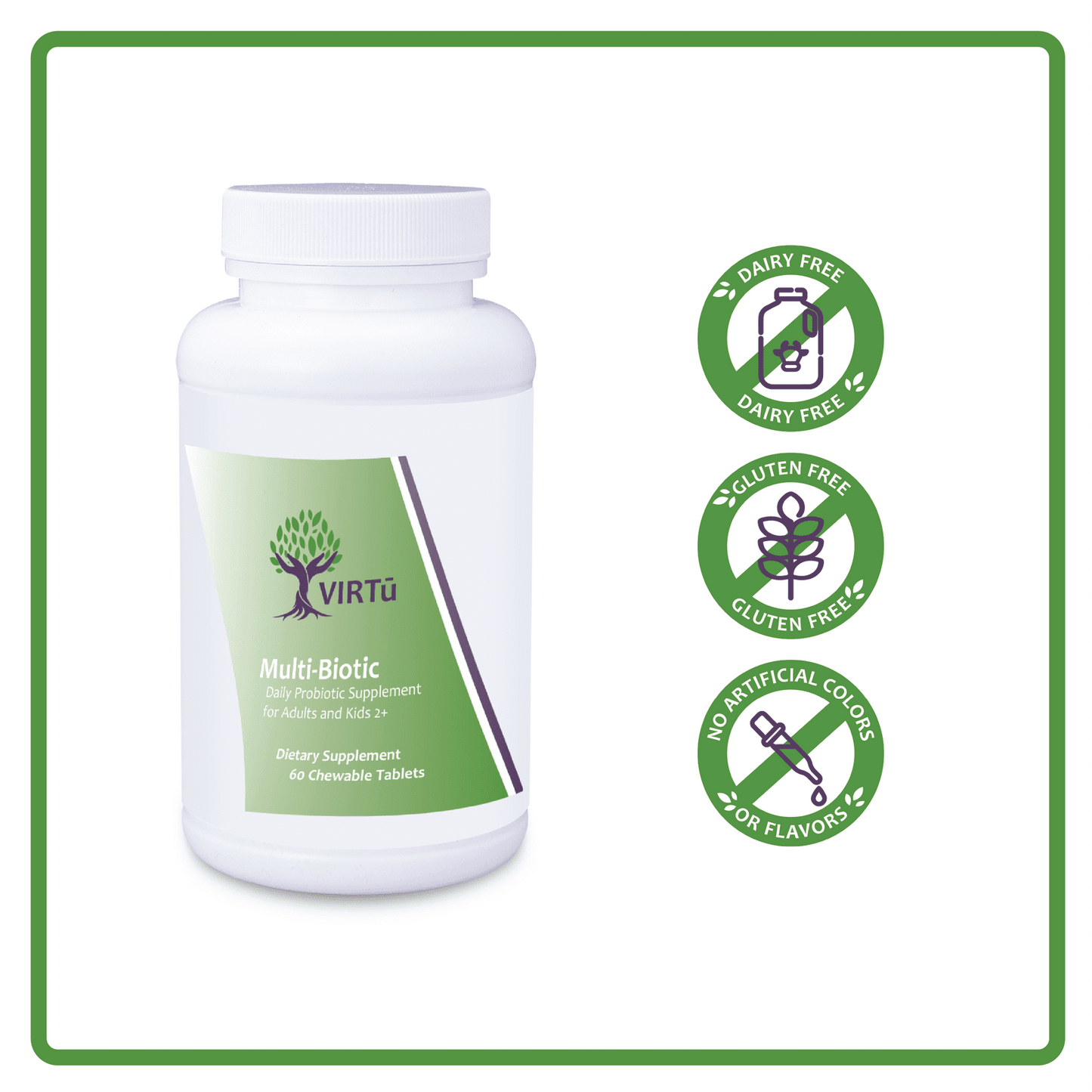 Free Shipping on orders $150+

We endeavor to ship all domestic orders within 1-2 business days of receipt. Please expect your order to be delivered within five (5) business days of ordering. When your order ships, we will email you a notification of shipment, which will include your order's tracking information. 

Disclaimers

*These statements have not been evaluated by the Food and Drug Administration. This product is not intended to diagnose, treat, cure, or prevent any disease.