Regular price
Sale price
$69.00 USD
Unit price
per
Sale
Sold out
Key Benefits*
Foundational GI support for the liver and detoxification
Supports liver metabolism and elimination of environmental and dietary toxins in the liver
Rice and

p

ea protein base blend with a complete multi-vitamin/mineral complex + digestive and liver support nutrients
Suggested Use
For adults and children 12+ years of age. Mix one serving (two scoops) with at least 8 ounces of cold water, rice, oat, or nut milk.  Mix into a smoothie, or as recommended by your health professional.
Description*
A number of factors including environmental pollution, conventionally raised animal products, and an increase in the consumption of processed food, unhealthy fat, and sugars have greatly increased the total toxic burden on the body. Meanwhile, nutrient-depleted vegetables, grains, and fruits often fail to provide the nutrients necessary for the body to routinely detox itself. The liver carries the greatest share of the body's detoxification burden. Therefore, it needs essential nutrient cofactors to help efficiently accomplish the task of detoxification.
MediClear is a rice and pea protein based supplement with a complete multi-vitamin/mineral profile that has additional GI and liver support nutrients. MediClear combines essential nutrient cofactors with specific liver-supportive botanicals, such as green tea and milk thistle, with low allergenic proteins necessary to support the liver's natural detoxification processes. This formula contains the vitamins and minerals that support the liver's natural detoxification actions in the most absorbable, best-utilized form for the body to efficiently utilize. This includes pyridoxal 5'-phosphate (active vitamin B6), L-5-MTHF (active folate), methylcobalamin (active vitamin B12), and well-absorbed glycinate chelates.

In the liver's phase I detoxification process, harmful and unwanted fat-soluble substances are converted to intermediate metabolites by a group of enzymes called cytochrome p450 enzymes. The intermediate metabolites can sometimes be more reactive than the original substances, making it that much more important to support the body in elimination. The liver's phase II detoxification process involves the attachment of other molecules onto these intermediate metabolites, which makes them non-toxic and water-soluble, thus allowing their elimination via the urine or intestines.

Rice and pea protein are used in MediClear because of their low incidence of allergenicity. Using rice and pea proteins facilitates the elimination of some of the most allergenic proteins from the diet, while also maintaining high-quality protein intake. MediClear is best accompanied by an anti-inflammatory diet, with a focus on eliminating processed and fried foods.
View full details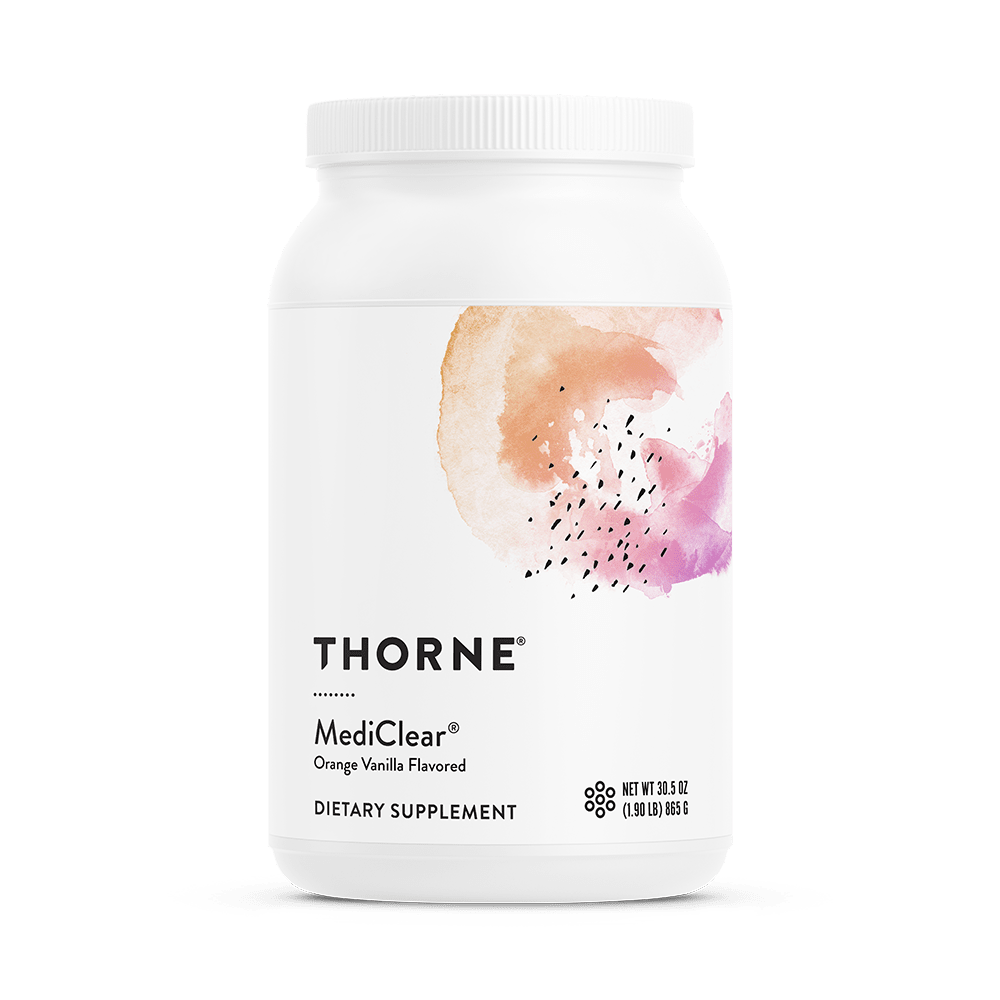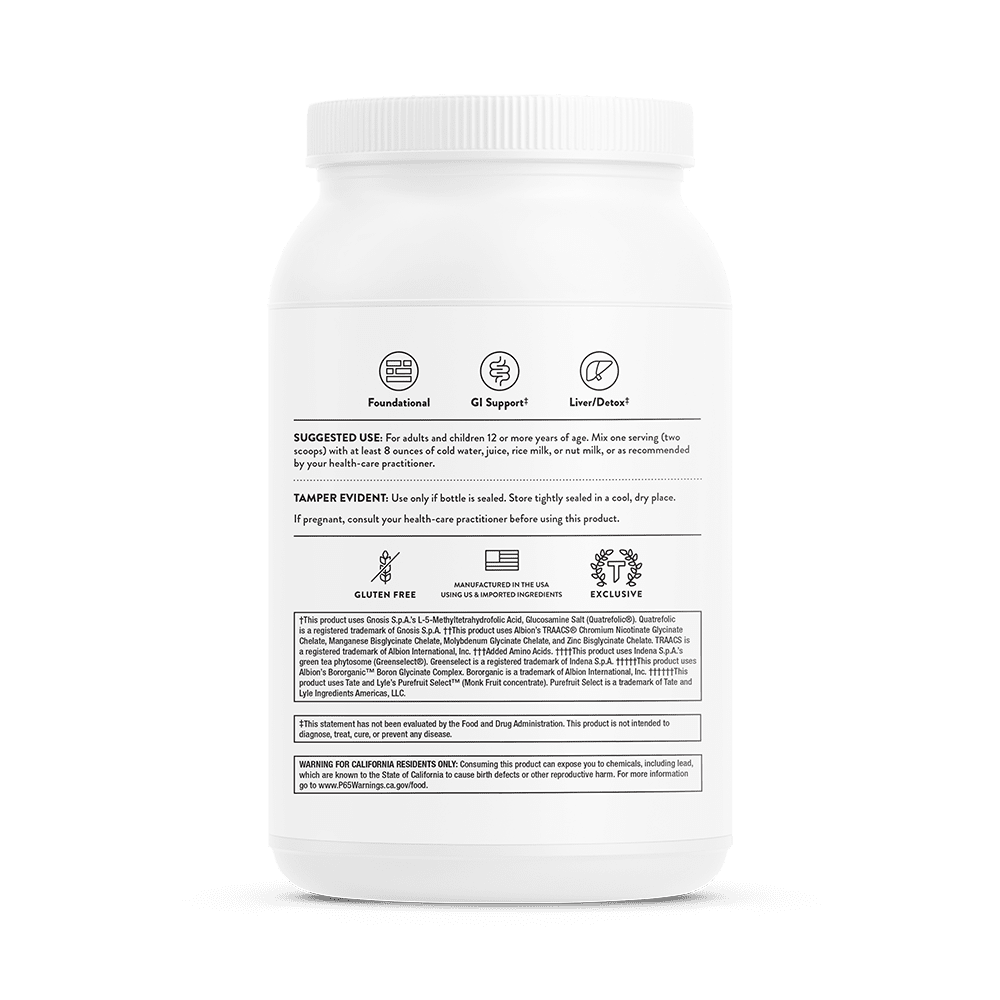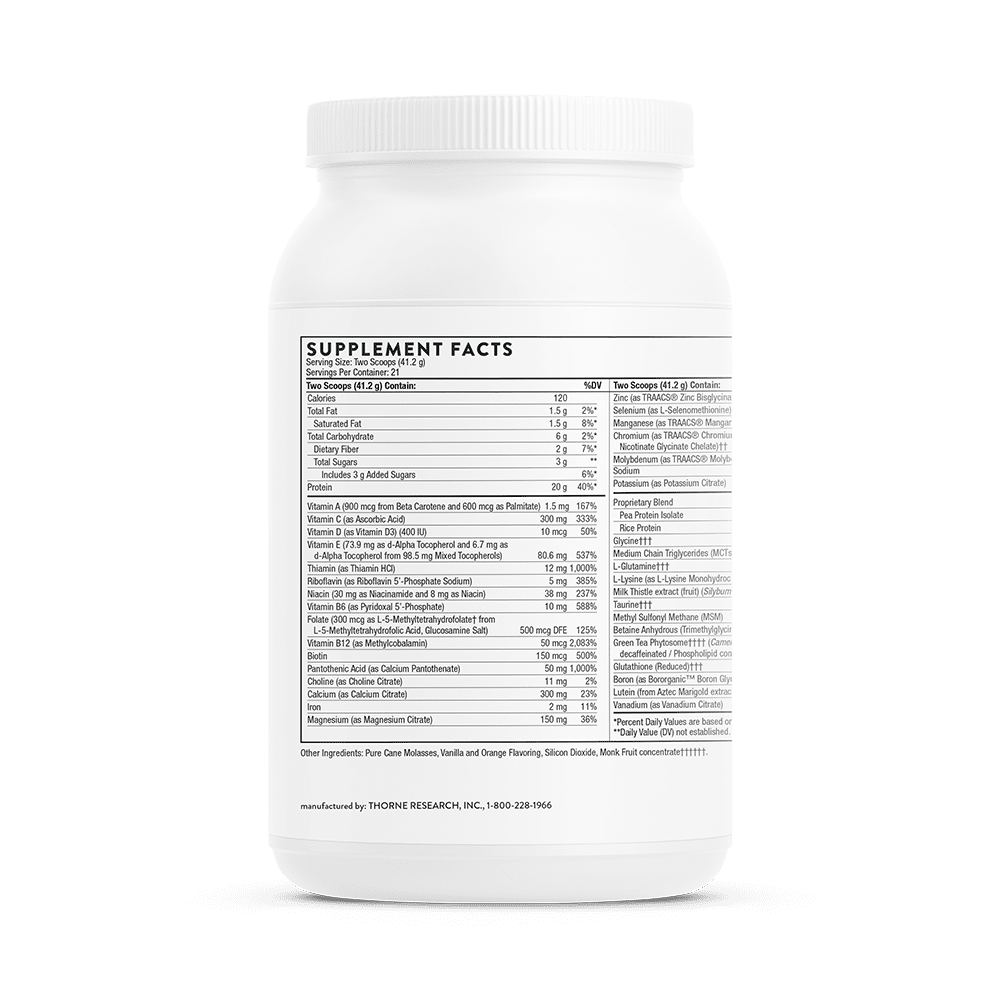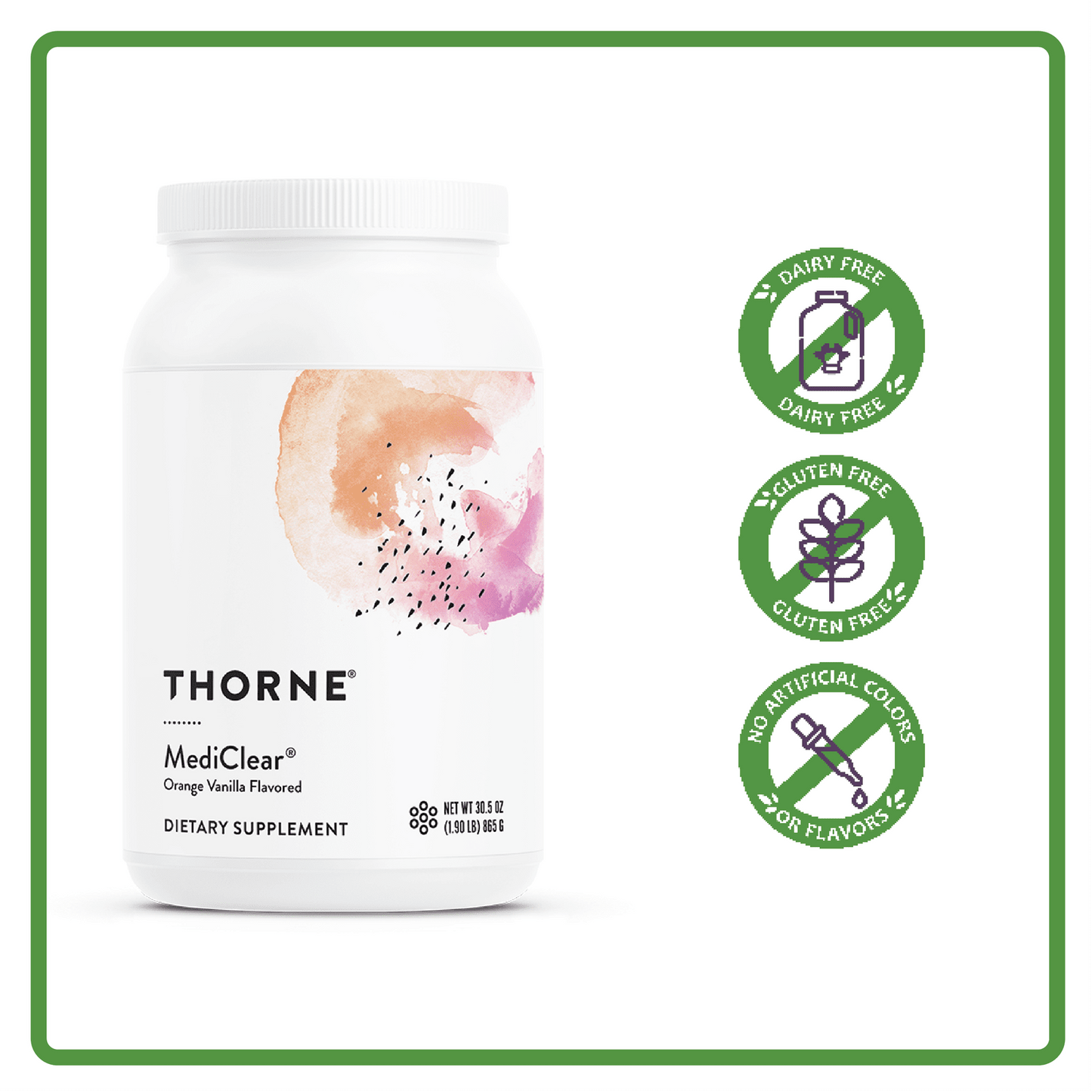 Free Shipping on orders $150+

We endeavor to ship all domestic orders within 1-2 business days of receipt. Please expect your order to be delivered within five (5) business days of ordering. When your order ships, we will email you a notification of shipment, which will include your order's tracking information. 

Disclaimers

*These statements have not been evaluated by the Food and Drug Administration. This product is not intended to diagnose, treat, cure, or prevent any disease.