Regular price
Sale price
$50.99 USD
Unit price
per
Sale
Sold out
Key Benefits*
Contains 1g of Clinically studied Magtein (Magnesium L-threonate), and 200mg of Chelated Magnesium Complex

Support for Stress Management, Sleep Quality and Cognitive Health

Helps Support Healthy Levels of Magnesium in the Brain
Suggested Use
Description*

Why Magnesium L-threonate and Magnesium Chelates?
Magtein (Magnesium L-threonate) is a unique patented ingredient discovered at MIT, with clinical research to support cognition and brain health. It has been studied for cognitive health to help support memory (working and episodic), attention, and executive function. Magnesium L-threonate is a unique form of Magnesium that has been shown to cross the blood-brain barrier to help increase levels of magnesium in the brain, that is needed for important pathways such as helping to make Serotonin from 5-HTP, and in turn Melatonin – which are important for sleep and mood.  
Chelate forms such as those found in this patented chelate blend are more absorbable, and make products like Mag Supreme, more gentle on the stomach which means they can be taken in higher doses than other less absorbable forms of magnesium that may irritate the digestive system. 
Why Magnesium?
Magnesium is involved in over 300 reactions in the body, and it helps regulate several biochemical pathways including those for blood sugar and blood pressure regulation, and protein synthesis to name a few. These pathways also involve energy metabolism and production for the body, by converting food into cellular energy. Magnesium is also necessary for muscle movement and relaxation, including for the heart – the largest muscle in the body.

Public health studies show that 44% of adults in the US do not get enough Magnesium from their food alone, suggesting the importance of supplementing it. Studies on Magnesium have shown that a deficiency in Magnesium may affect mood and also quality sleep, as well as stress management. In fact, chronic stress has been associated with lower levels of Magnesium in the body, which can reduce stress tolerance and resilience, and impact muscles and muscle recovery. Getting enough magnesium is critically important. 
View full details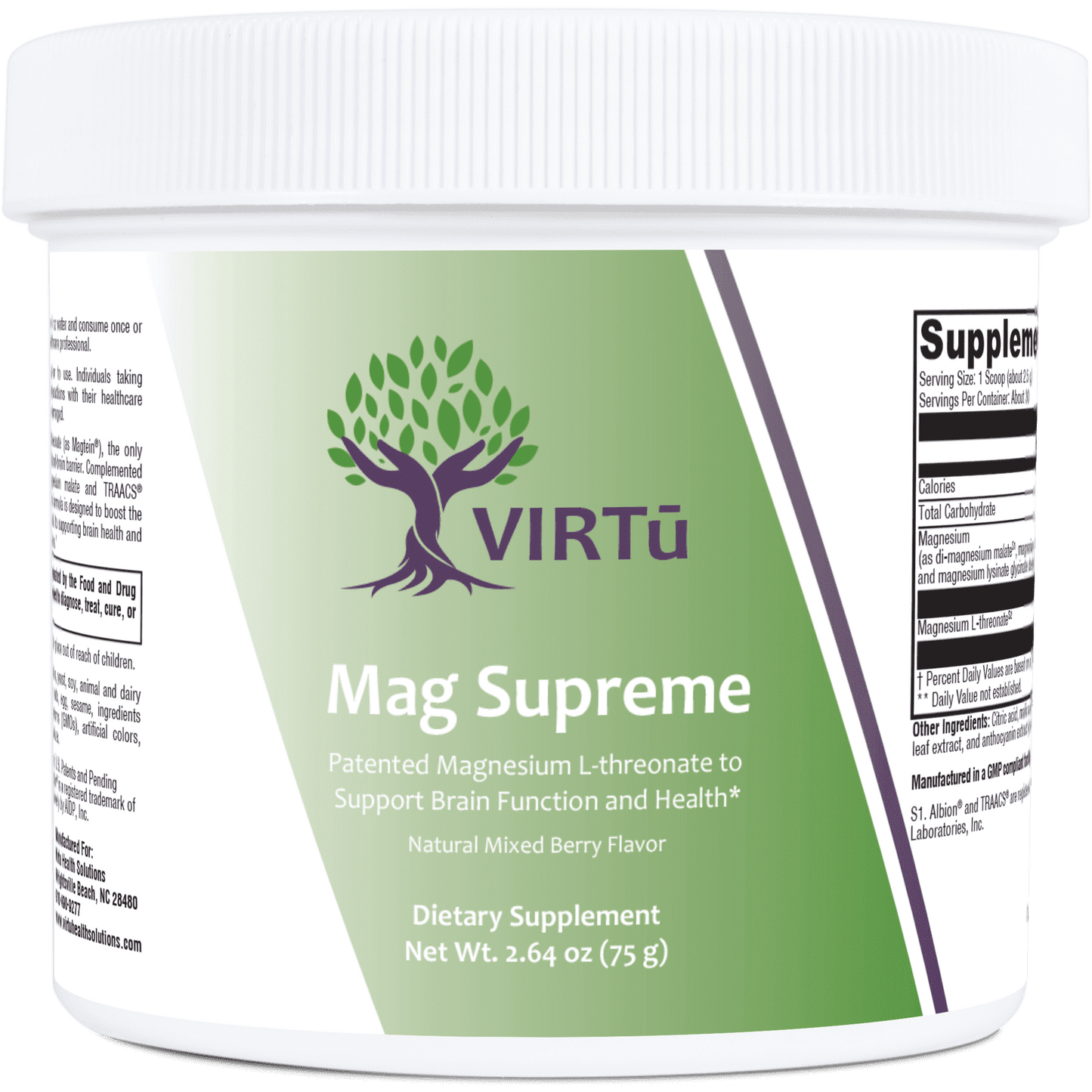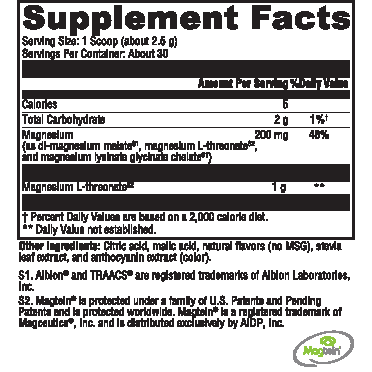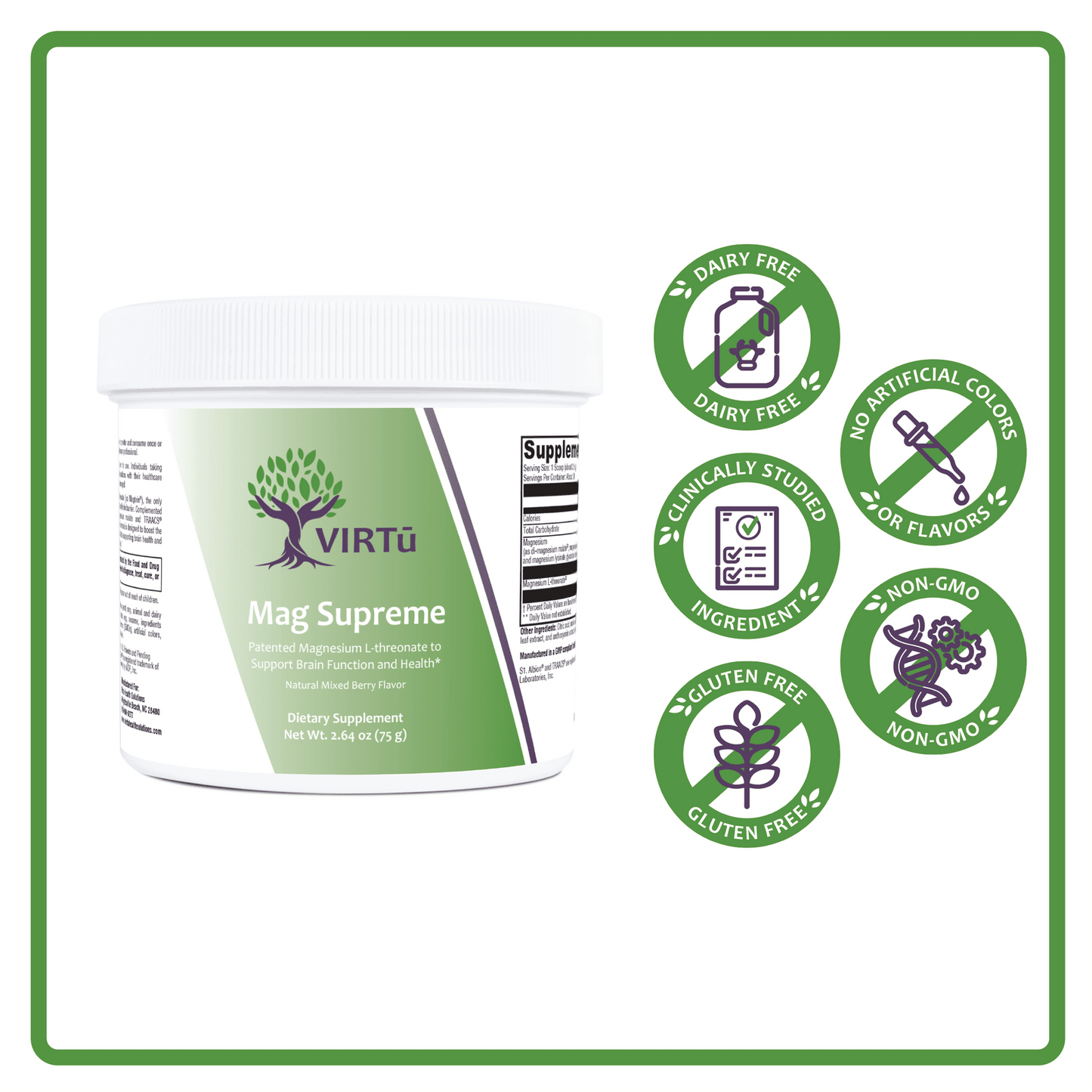 Free Shipping on orders $150+

We endeavor to ship all domestic orders within 1-2 business days of receipt. Please expect your order to be delivered within five (5) business days of ordering. When your order ships, we will email you a notification of shipment, which will include your order's tracking information. 

Disclaimers

*These statements have not been evaluated by the Food and Drug Administration. This product is not intended to diagnose, treat, cure, or prevent any disease.