Regular price
Sale price
$45.00 USD
Unit price
per
Sale
Sold out
Key Benefits*
Helps support optimal digestive health and gut lining integrity by promoting the growth of beneficial bacteria in the gut and supporting the gut's natural repair process.

Helps regulate your body's natural immune response by supporting a healthy gut, where over 70% of the immune system resides.

Support for repair and recovery with sports and athletics
Suggested Use
Add 4 teaspoons (5g) of powder to a cold beverage of your choice, or add to your favorite smoothie, yogurt, or other similar types of unheated food or beverages.

Do not mix with hot water or other hot beverages.

Take 1-2 times daily as needed.
Description*
Life's First Naturals® Pro provides a comprehensive source of immune factors including IgG, growth factors, protective proteins - such as lactoferrin and proline-rich polypeptides, and prebiotics - which assist the growth of beneficial bacteria in the gut and support the gut's natural repair process and immune health.  
The supplement uses high-quality bovine colostrum with proprietary technology, to increase the amount of bioactive components. This comprehensive source of bioactive proteins helps provide support for the digestive system and immune health. ColostrumOne Extra Strength uses proprietary technology and has scientifically demonstrated increased levels of immunoglobulins such as IgG, and other immune and growth factors as they go through the digestive tract, showing protection of the bioactives from the harsh environment in the gut. 
Colostrum has been clinically studied for decades, to be safe for use in both adults and children to support digestive health, immune health, respiratory system health and sports recovery and performance.
**Contains Dairy  
View full details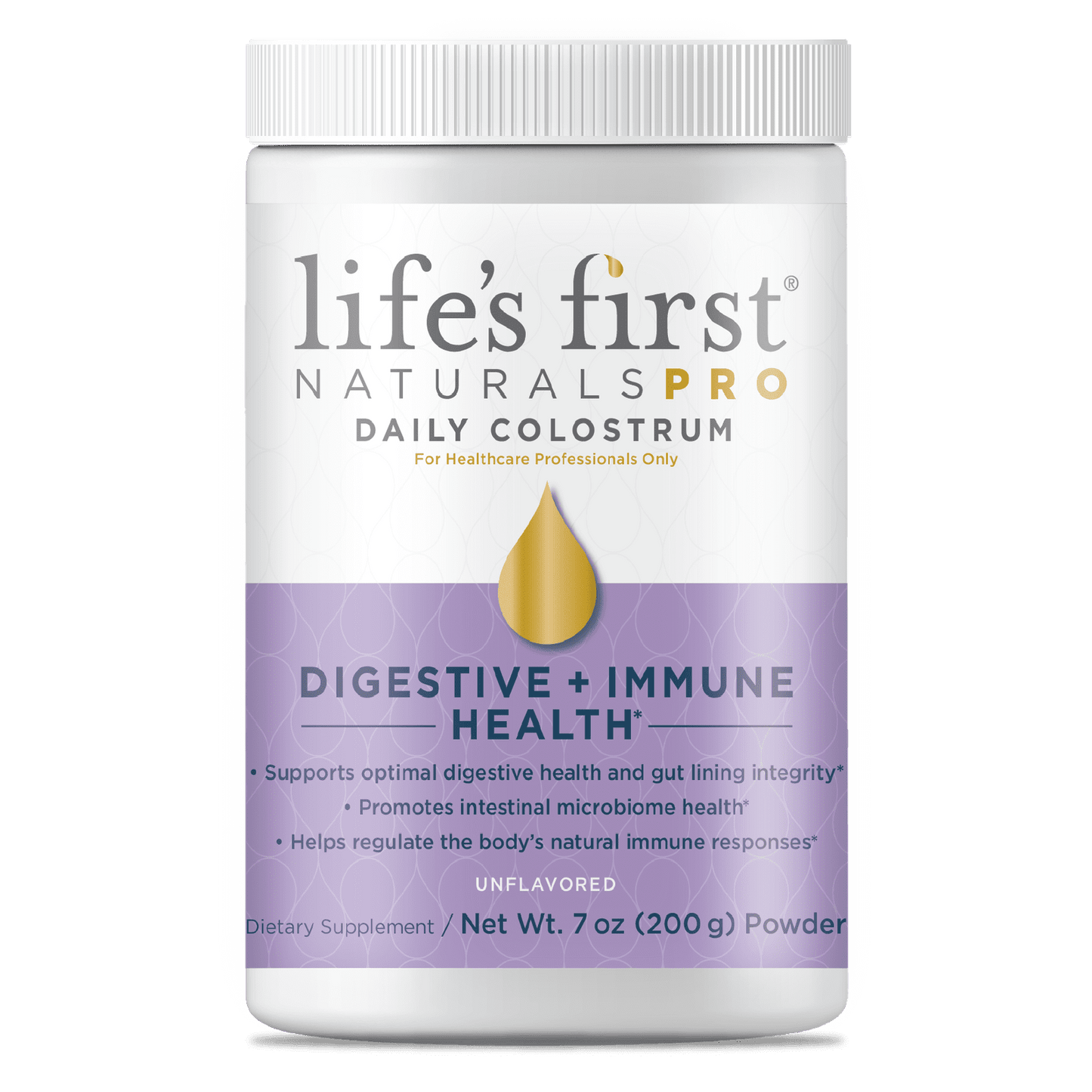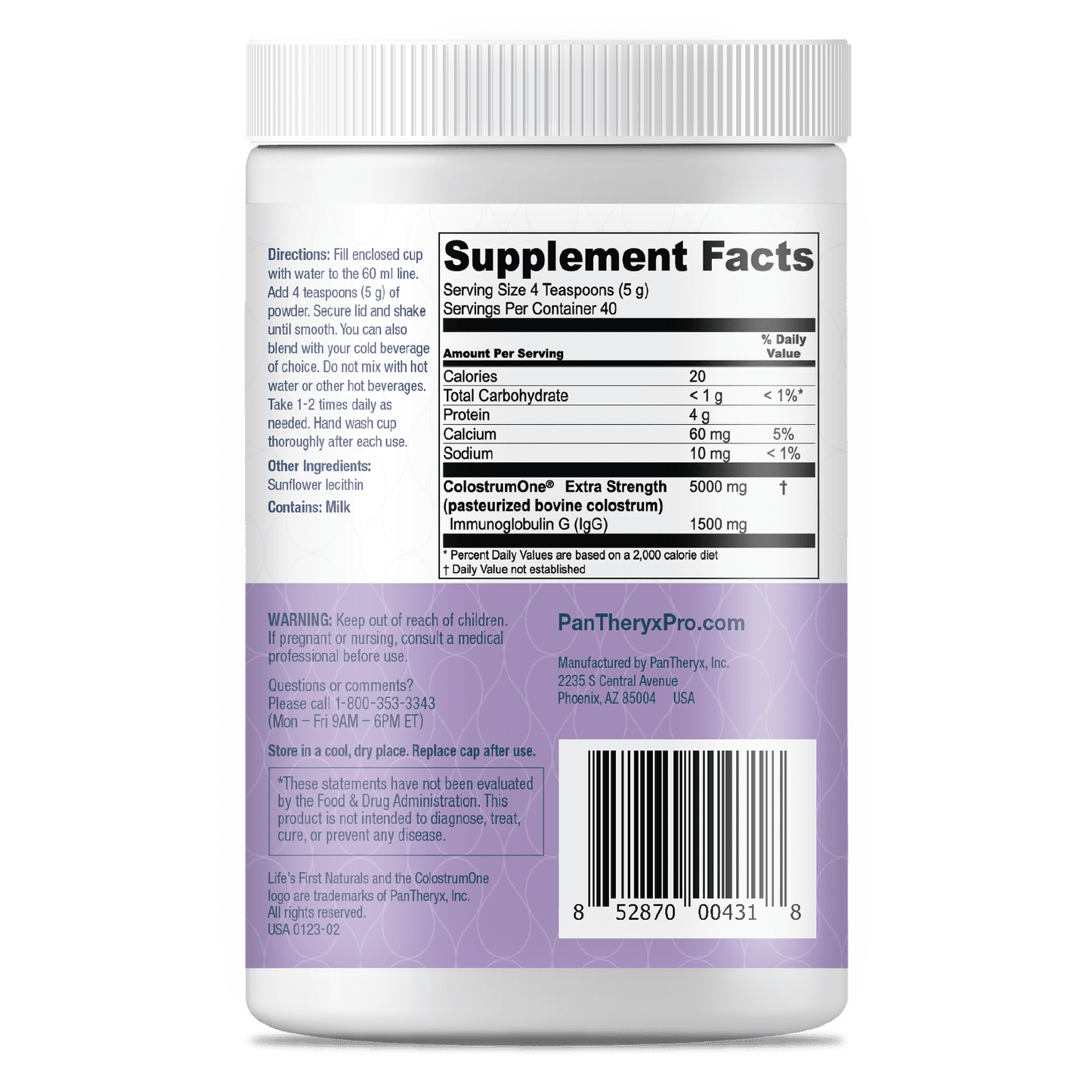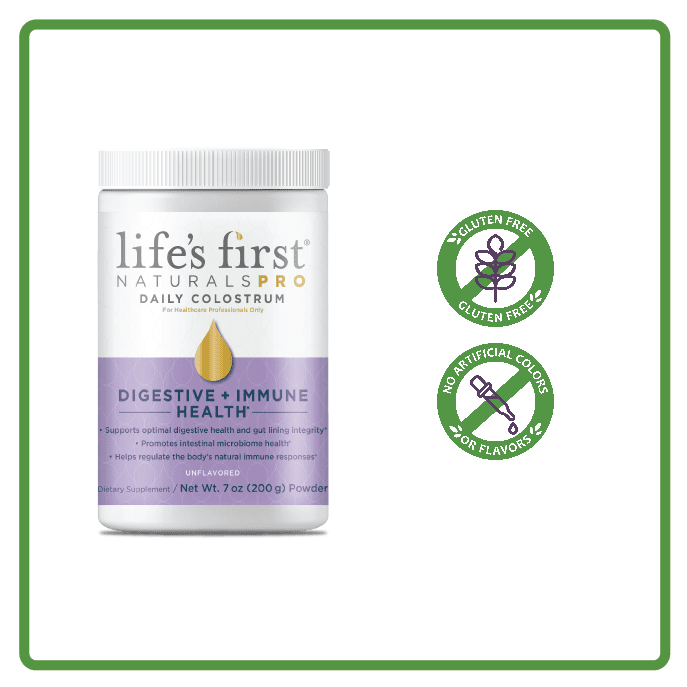 Free Shipping on orders $150+

We endeavor to ship all domestic orders within 1-2 business days of receipt. Please expect your order to be delivered within five (5) business days of ordering. When your order ships, we will email you a notification of shipment, which will include your order's tracking information. 

Disclaimers

*These statements have not been evaluated by the Food and Drug Administration. This product is not intended to diagnose, treat, cure, or prevent any disease.