Regular price
Sale price
$19.99 USD
Unit price
per
Sale
Sold out
Key Benefits*
Balance your day and health with brain and immune supportive 7 Mushroom Blend Coffee

Made with premium USDA Organic 100% Arabica Coffee selected from 3 continents and freeze-dried with an exclusive Certified Organic process.

Enhanced with 7 of the healthiest dual-extracted mushroom powders made from whole mushroom fruiting bodies to maximize the nutrition and flavor profile.
Suggested Use
Use 1 teaspoon of mushroom coffee mixed with 8 ounces of hot or cold water. Stir and enjoy!
Description*
Sip your way to both pleasure and wellness as you experience the delicious taste and health benefits in every sip. Carefully crafted with 7 superfood mushrooms, this coffee not only delivers a delicious flavor but also provides natural support for your immune system and overall well-being. This flavorful mix is a favorite among mushroom coffee drinkers, having less caffeine than regular coffee but providing a perfect delivery of clean energy for a focused and jitter-free experience. It's the ultimate choice any time of day for those seeking a flavorful and health-conscious coffee experience.
All mushrooms are wild-harvested and wild-cultivated from the best organic growers around the world. Mushrooms are some of the most widely studied and longest used antioxidant superfoods. Your everyday life isn't going to slow down after the mornings. Mushroom coffee provides an upgrade to your current habit. The specific mushrooms used have the unique ability to enhance the flavor of coffee, while also reducing its harsh acidic nature and the negative impact regular coffee has on our nervous system and adrenal glands. Mushroom coffee supports balancing the nervous system and brain, while also providing digestive and immune support.  This unique mushroom apoptogenic blend also helps the body adapt quicker to everyday stressors.
The 7 Mushroom Blend Makes the Difference
Chaga: supports immune health and inflammation, helps support healthy hair  

Cordyceps: support for sports performance, healthy energy levels and immune health 

Maitake: supports immune health and healthy digestion, metabolism, and maintenance of normal blood sugar levels 

Lion's Mane: support for the brain and nervous system, memory, and mood

Reishi: supports restful sleep, stress support, and a healthy immune system 

Shiitake: supports liver function, skin health, and heart health

Turkey Tail: antioxidant, immune system support, and balances gut microbiome 
View full details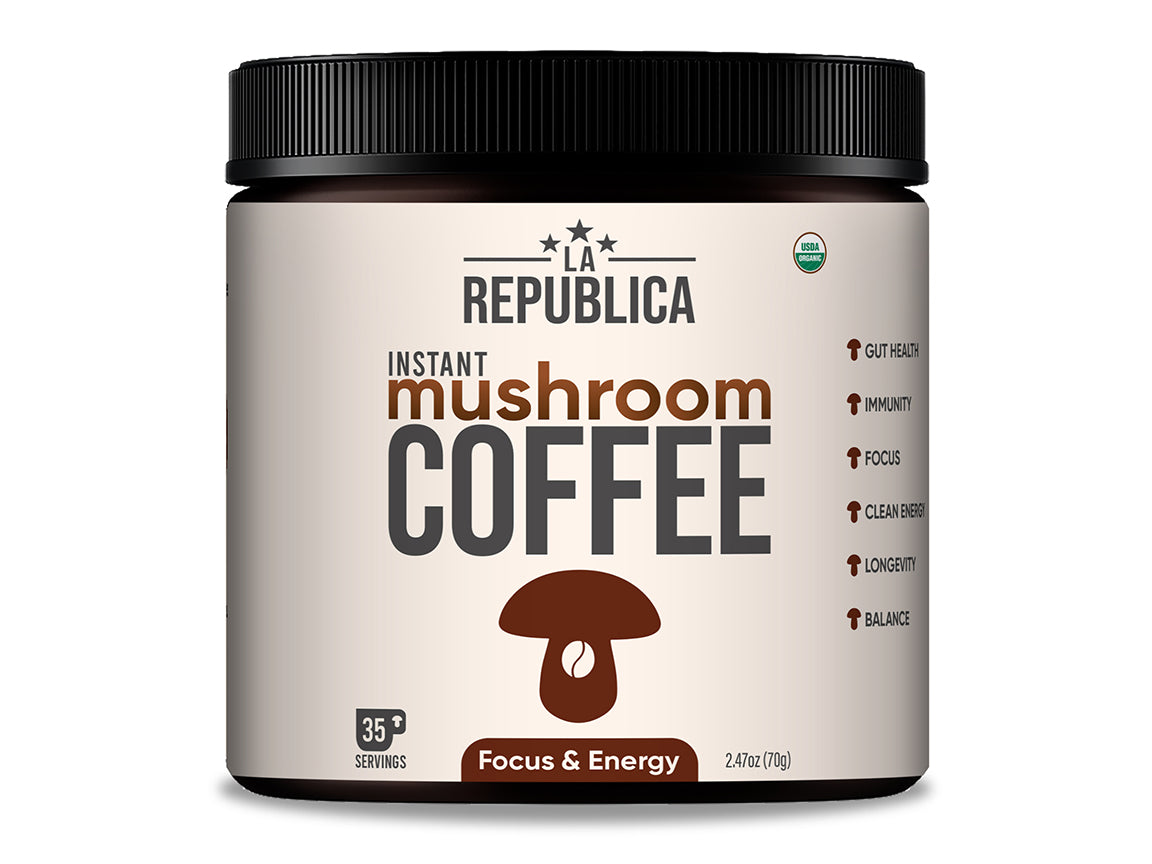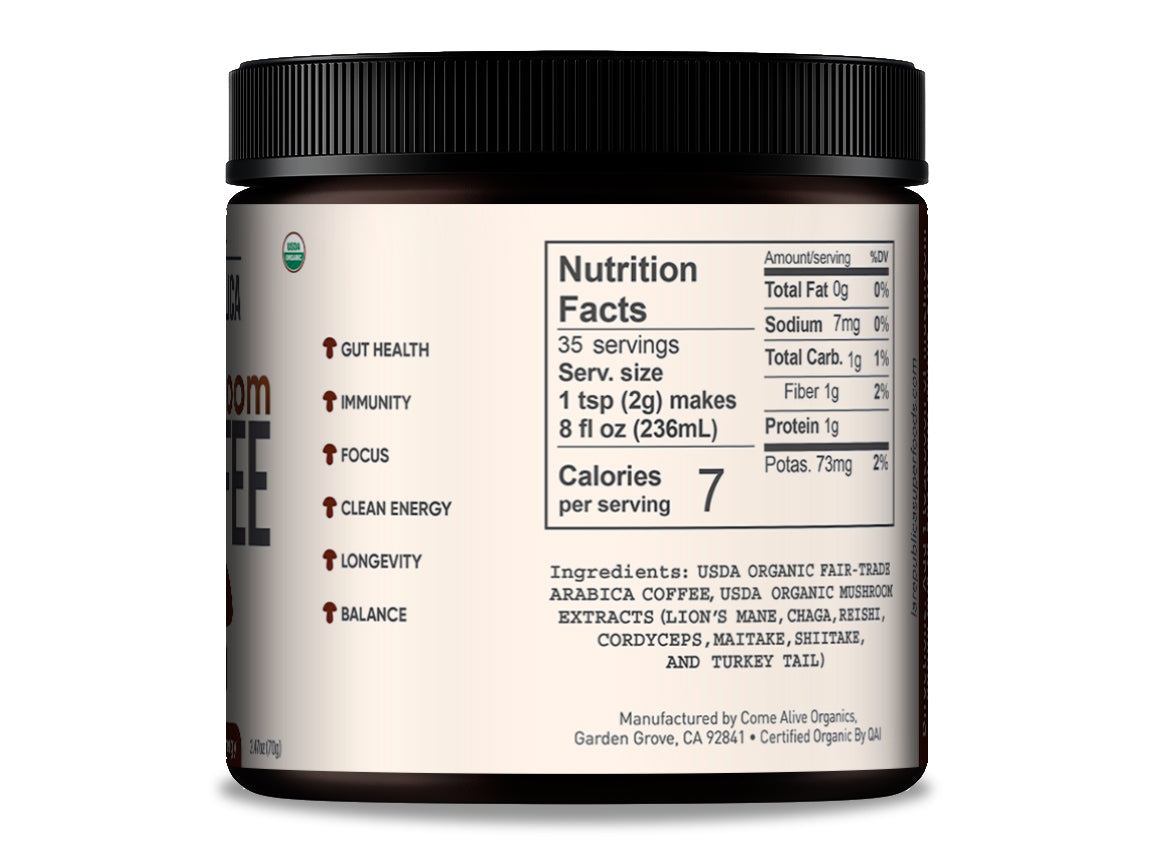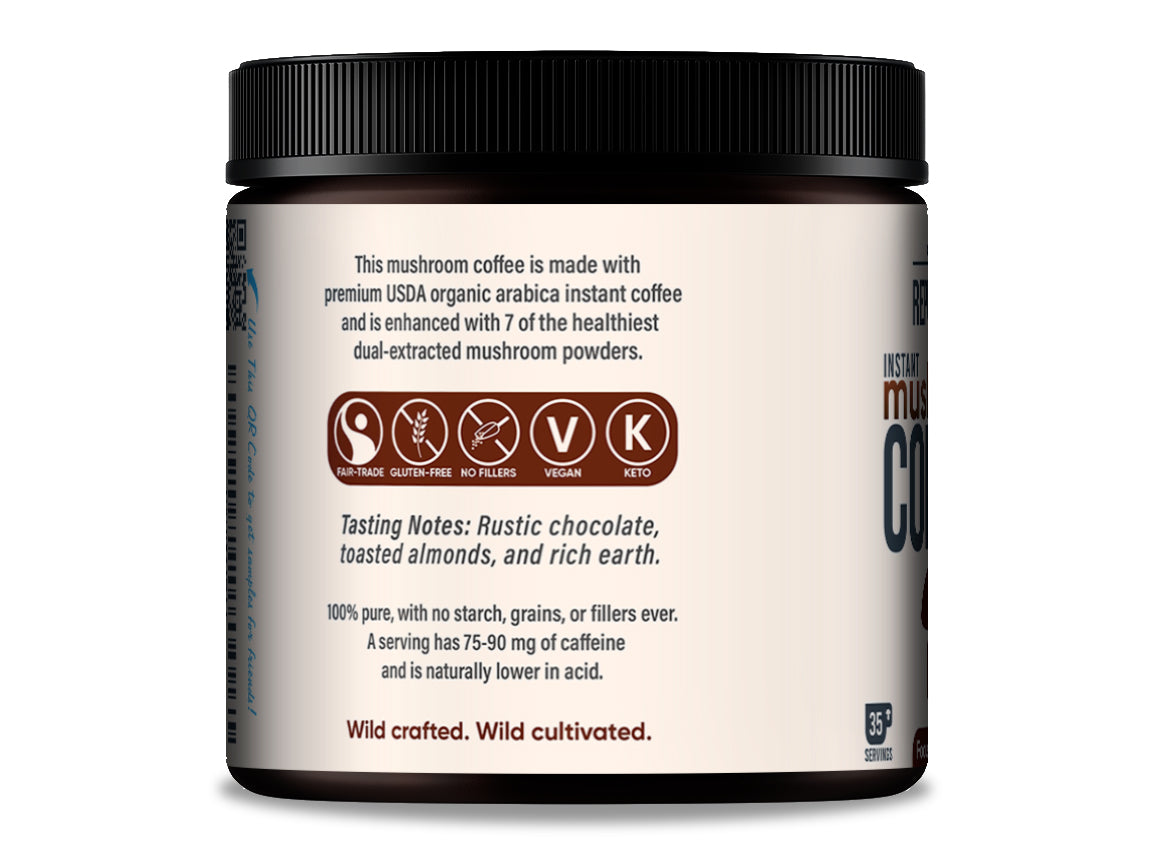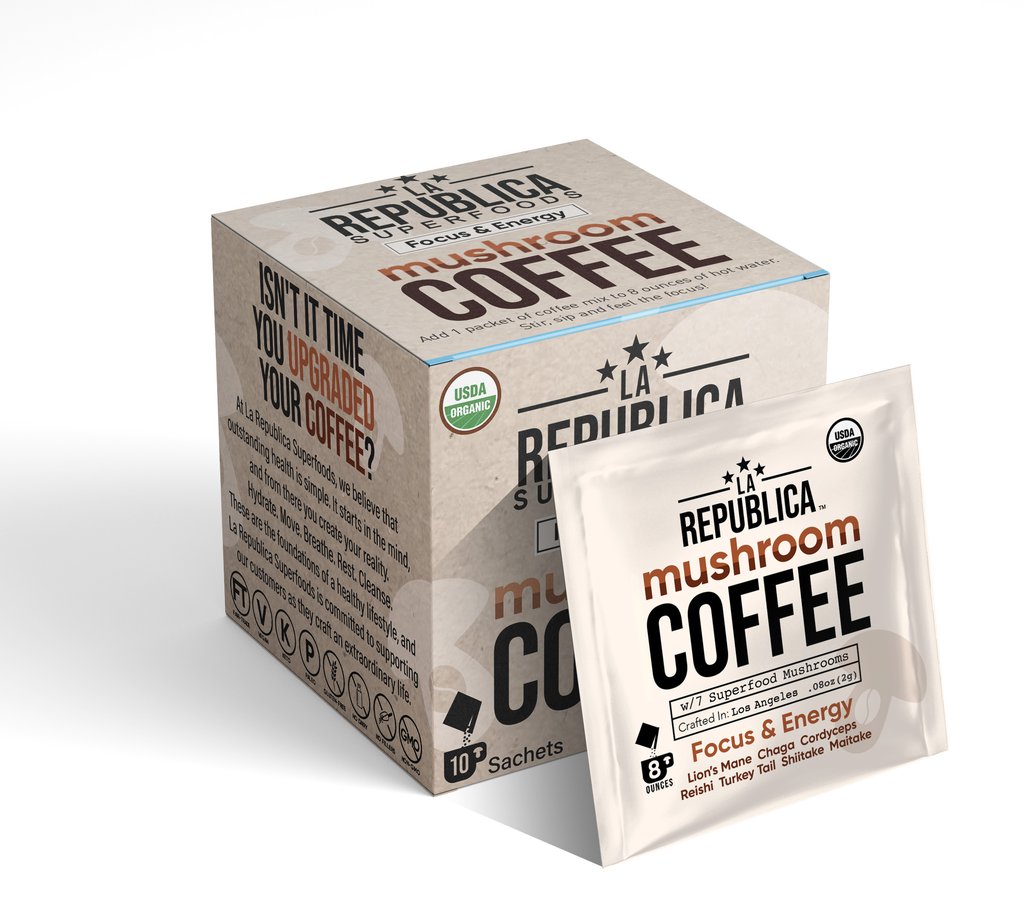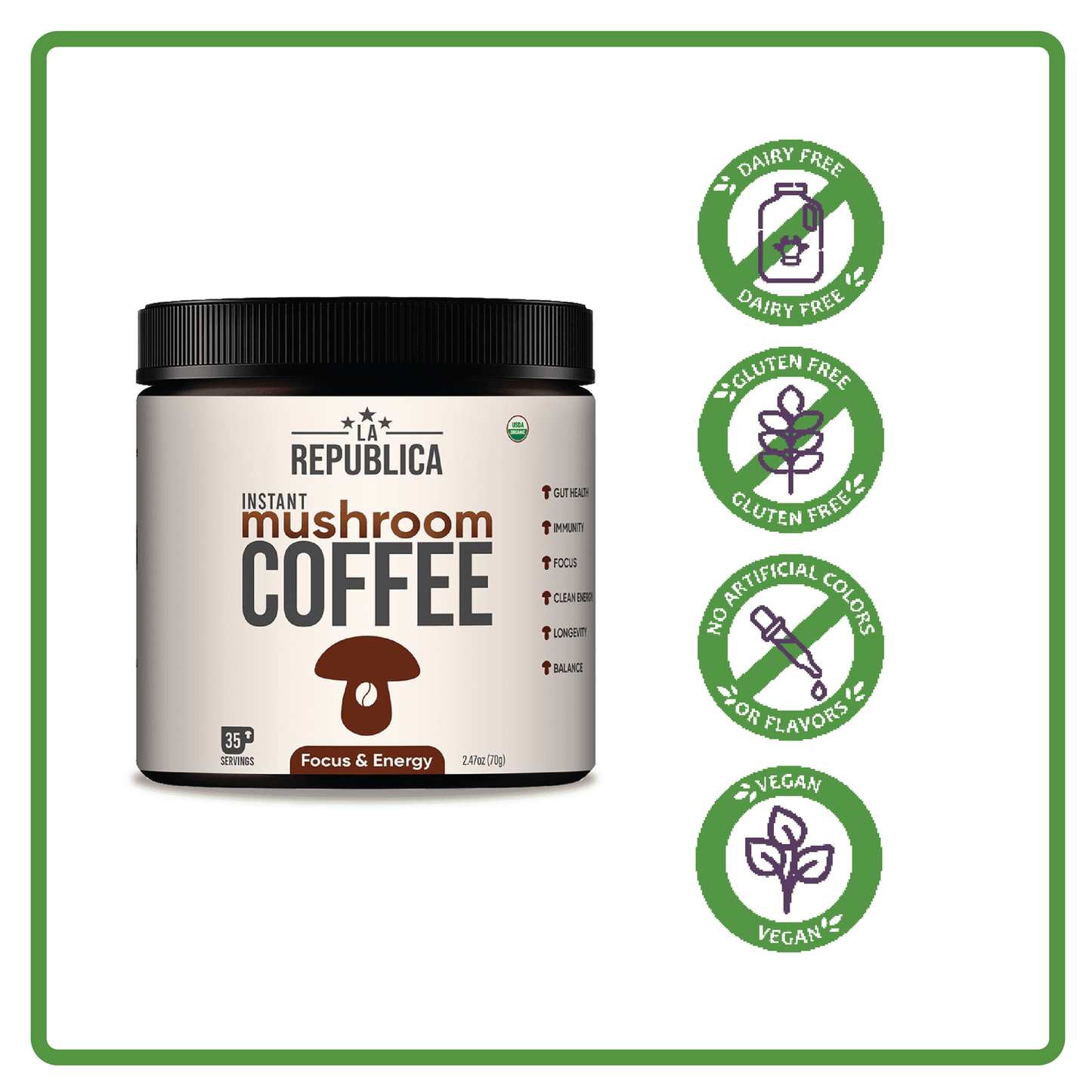 Free Shipping on orders $150+

We endeavor to ship all domestic orders within 1-2 business days of receipt. Please expect your order to be delivered within five (5) business days of ordering. When your order ships, we will email you a notification of shipment, which will include your order's tracking information. 

Disclaimers

*These statements have not been evaluated by the Food and Drug Administration. This product is not intended to diagnose, treat, cure, or prevent any disease.