Regular price
Sale price
$39.00 USD
Unit price
per
Sale
Sold out
Key Benefits*
Helps achieve monthly and long-term hormone balance

Contains 150 mg of DIM (Diindolylmethane) per capsule
Supports healthy hormone balance in women with extracts from broccoli and pomegranate.
Suggested Use
Take 1 capsule one to two times daily or as recommended by your healthcare practitioner.
Description*
Imbalances in hormones, particularly estrogen and progesterone, can significantly influence a woman's monthly cycle. Excess estrogens are linked to irregular, heavy, or uncomfortable menstrual cycles. These hormone imbalances can also contribute to breast tenderness, bloating, and mood changes related to PMS. When estrogen levels in the body are not properly metabolized, it can lead to a number of challenges including poor weight management, low energy, moodiness, and an overall feeling of just not being yourself.
Hormone Advantage supports healthy estrogen metabolism which in turn provides support for a smooth monthly cycle, while regulating hormone imbalances related to breast tenderness, mood changes, and other issues that occur occasionally before or during menses. The formula combines diindolylmethane (DIM), pomegranate extract, and sulforaphane glucosinolate (SGS; from broccoli seed extract) to support balanced hormone health by helping the body metabolize and detoxify excess estrogen and support the ratio of healthy-to-less-healthy estrogen levels. By promoting this balance, it supports breast, cervical, and uterine health.
This unique formula offers chemo-protective properties from broccoli extract, specifically sulforaphane glucosinolate (SGS), that provide cells with protection from free radical damage while also supporting liver detoxification and hormone metabolism. Sulforaphane was first identified in 1992 by researchers at Johns Hopkins University School of Medicine and is now believed to be the key component of many of the health benefits attributed to cruciferous vegetables such as broccoli, cabbage, cauliflower, and kale. Research on sulforaphane to date has produced more than 500 journal articles over the last 20 years.
View full details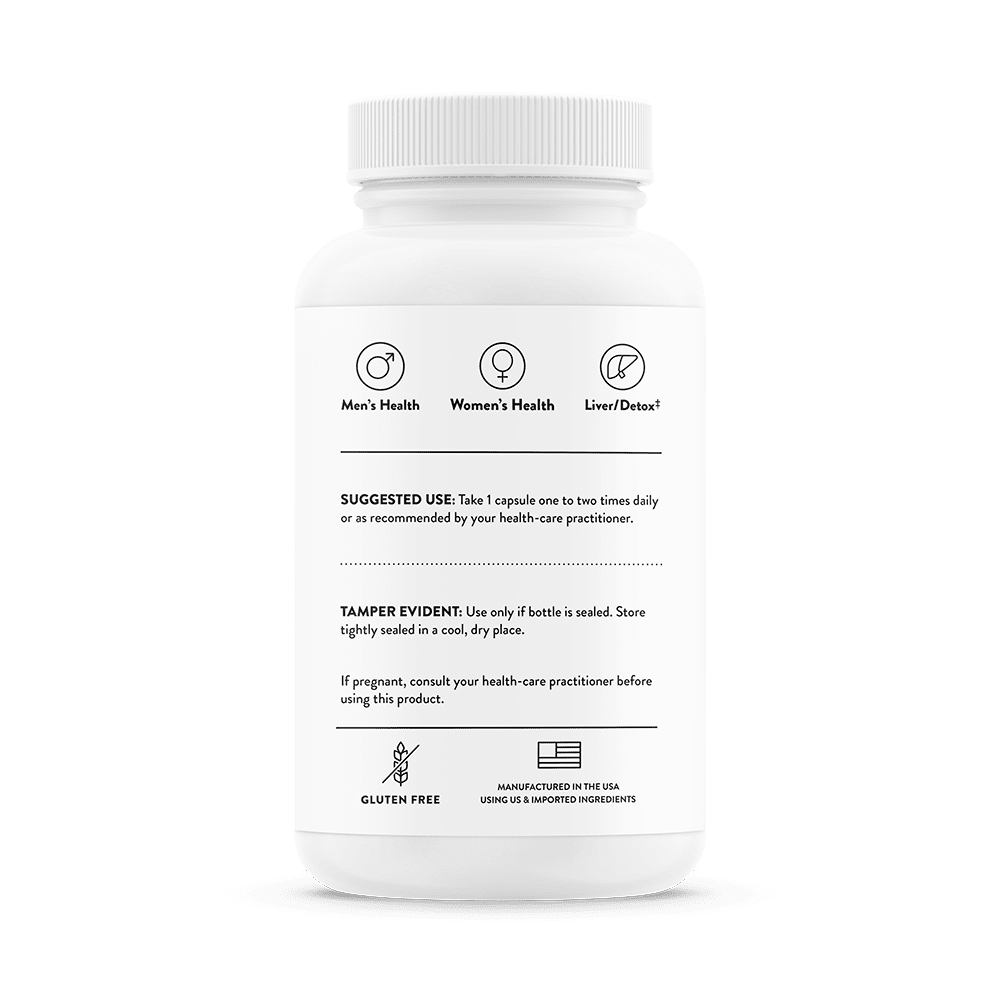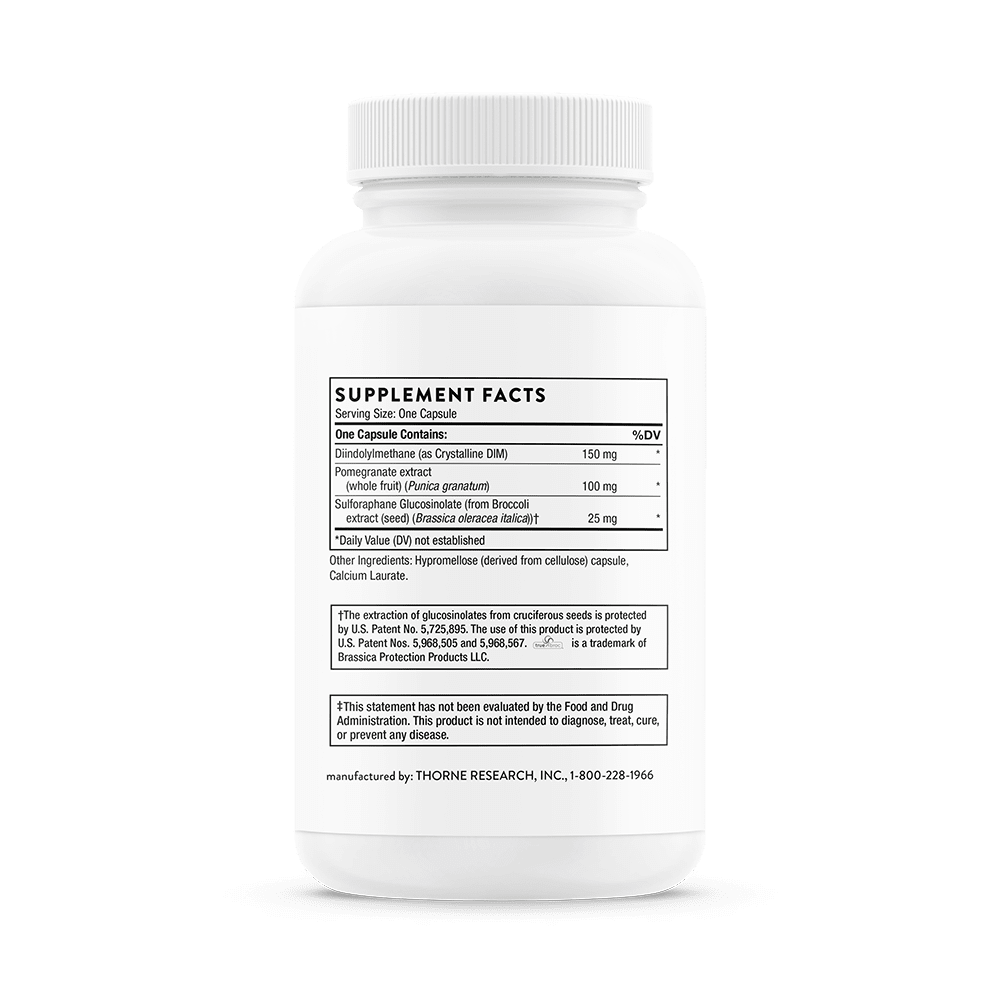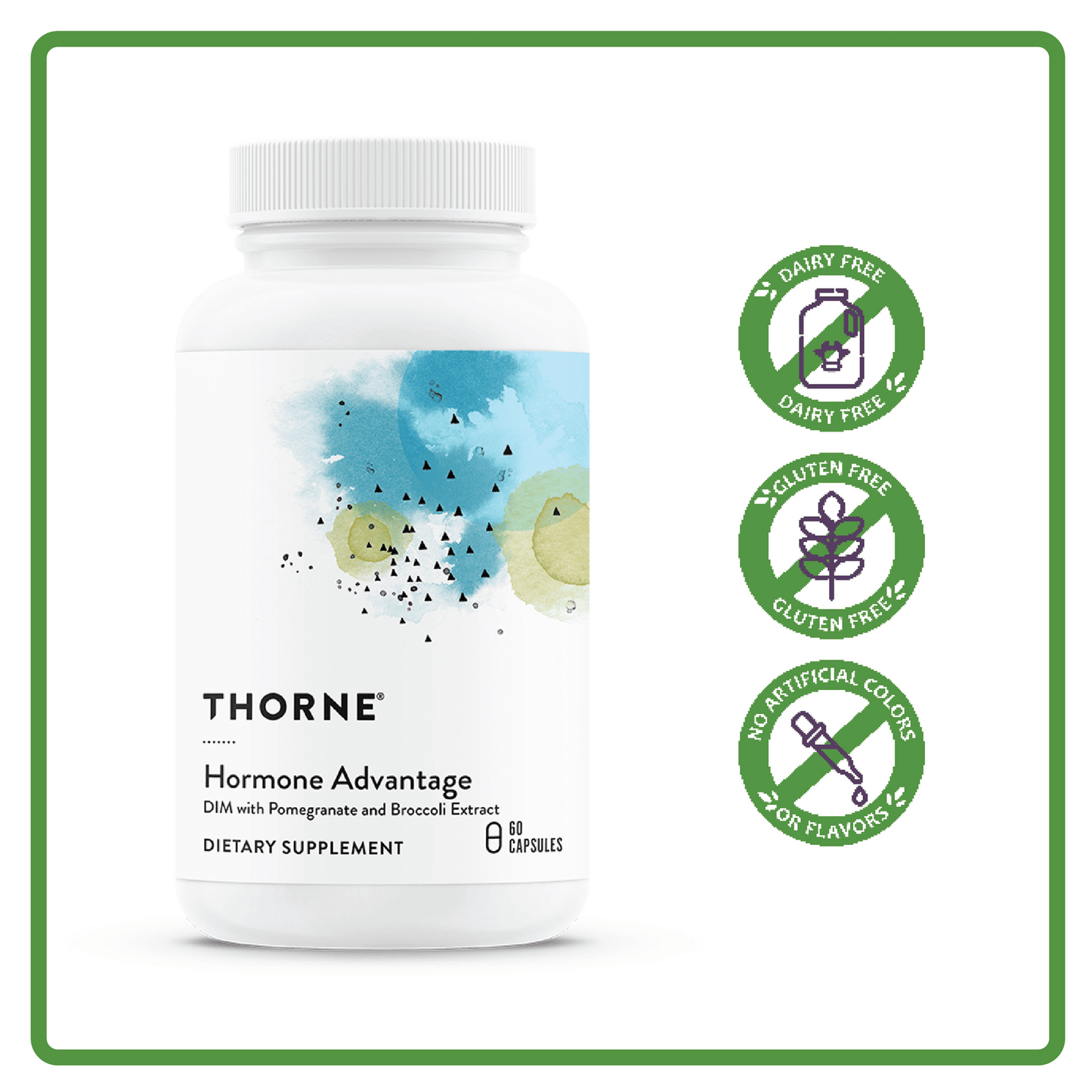 Free Shipping on orders $150+

We endeavor to ship all domestic orders within 1-2 business days of receipt. Please expect your order to be delivered within five (5) business days of ordering. When your order ships, we will email you a notification of shipment, which will include your order's tracking information. 

Disclaimers

*These statements have not been evaluated by the Food and Drug Administration. This product is not intended to diagnose, treat, cure, or prevent any disease.