Regular price
Sale price
$16.95 USD
Unit price
per
Sale
Sold out
Key Benefits*
Soothing support for stomach and intestinal health

Supports integrity of the natural mucosal lining of the stomach and intestines

Supports digestion, mucus production, and helps promote stomach health and function
Suggested Use
Chew 1 tablet 1-3 times per day 20 minutes before each meal or as directed by a health professional
Description*
Licorice root (Glycyrrhiza glabra) has traditionally been enjoyed as a food for its sweet distinct flavor, and also as an aid to support mucous membranes in the mouth and the digestive system. Licorice has long been a vital component of more traditional Chinese and Japanese herbal formulas, than any other herb due to its diverse actions in the body, and it has commonly been used in Western natural medicine and herbalism for centuries.
Also a good source of antioxidant flavonoids, Licorice is known to support the integrity of the mucus lining of the tissue throughout the digestive system, by helping to stimulate protective factors including mucous secretion. Research has shown that rather than inhibit the release of stomach acid, DGL supports the normal defense mechanisms that help to soothe irritated mucous membranes. Studies also show that DGL increases blood supply to the gut lining, and increases the number of cells producing mucus, which increases the amount of mucus produced. All of this combined supports the health and lifespan of the cells throughout the digestive system, to help soothe occasionally irritated gastric mucosa.
Licorice in its natural form contains a compound called glycyrrhizin, that can raise blood pressure in some people. Deglycyrrhizinated Licorice (DGL) is a safe and effective licorice extract that is specially processed to have glycyrrhizin removed to avoid potential side effects such as elevated blood pressure. By providing DGL as a chewable tablet, it allows it to mix with saliva, promoting the efficacy of DGL's natural compounds. DGL can be taken before any meal as a safe, effective, and natural approach to support stomach and intestinal health.
View full details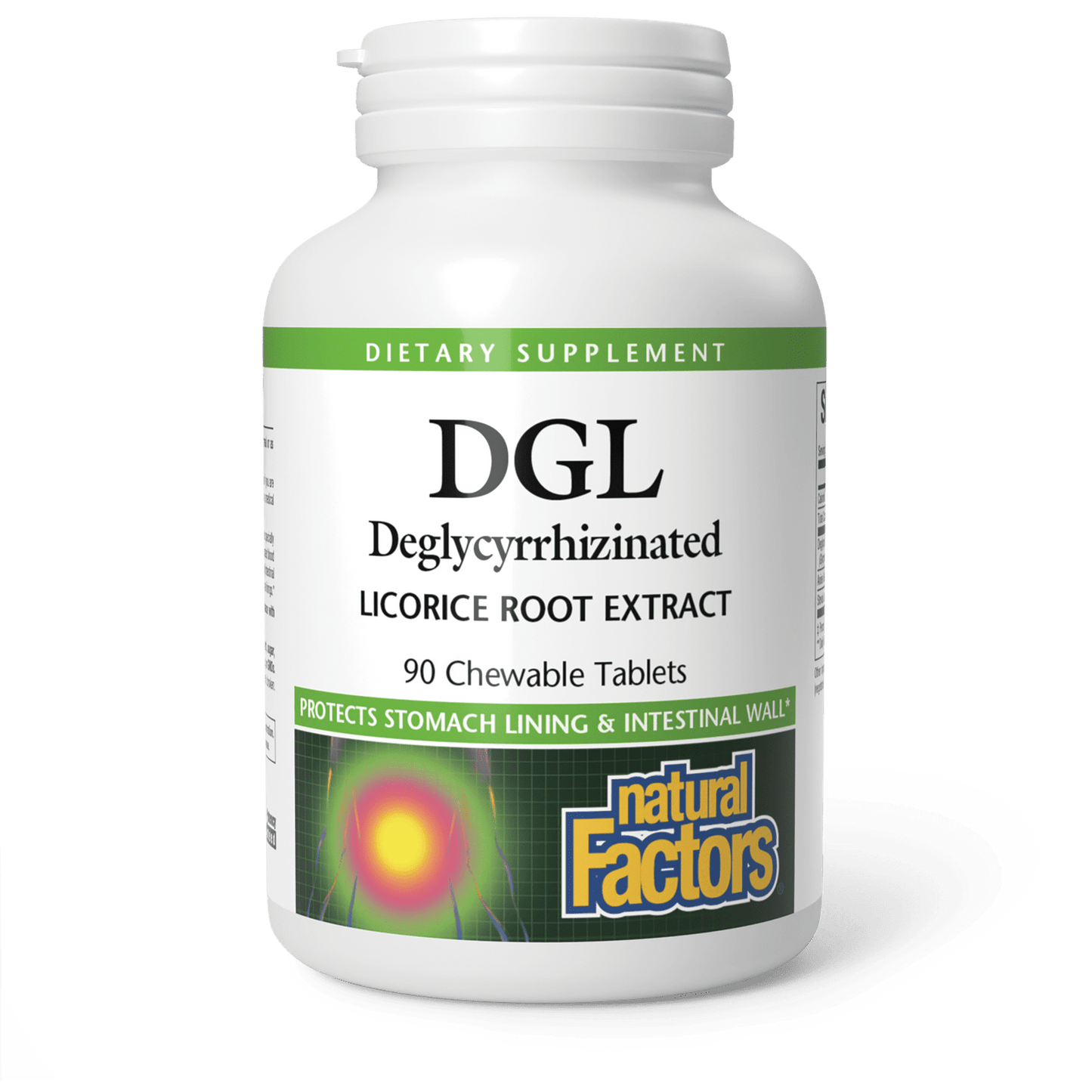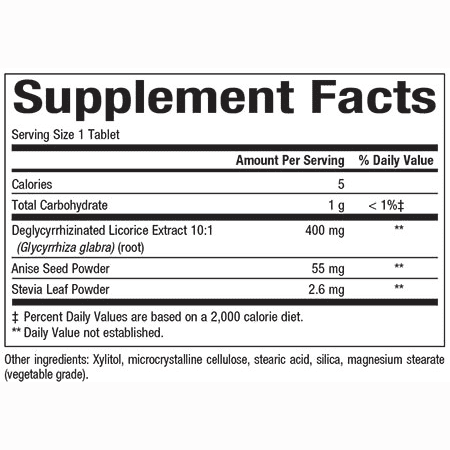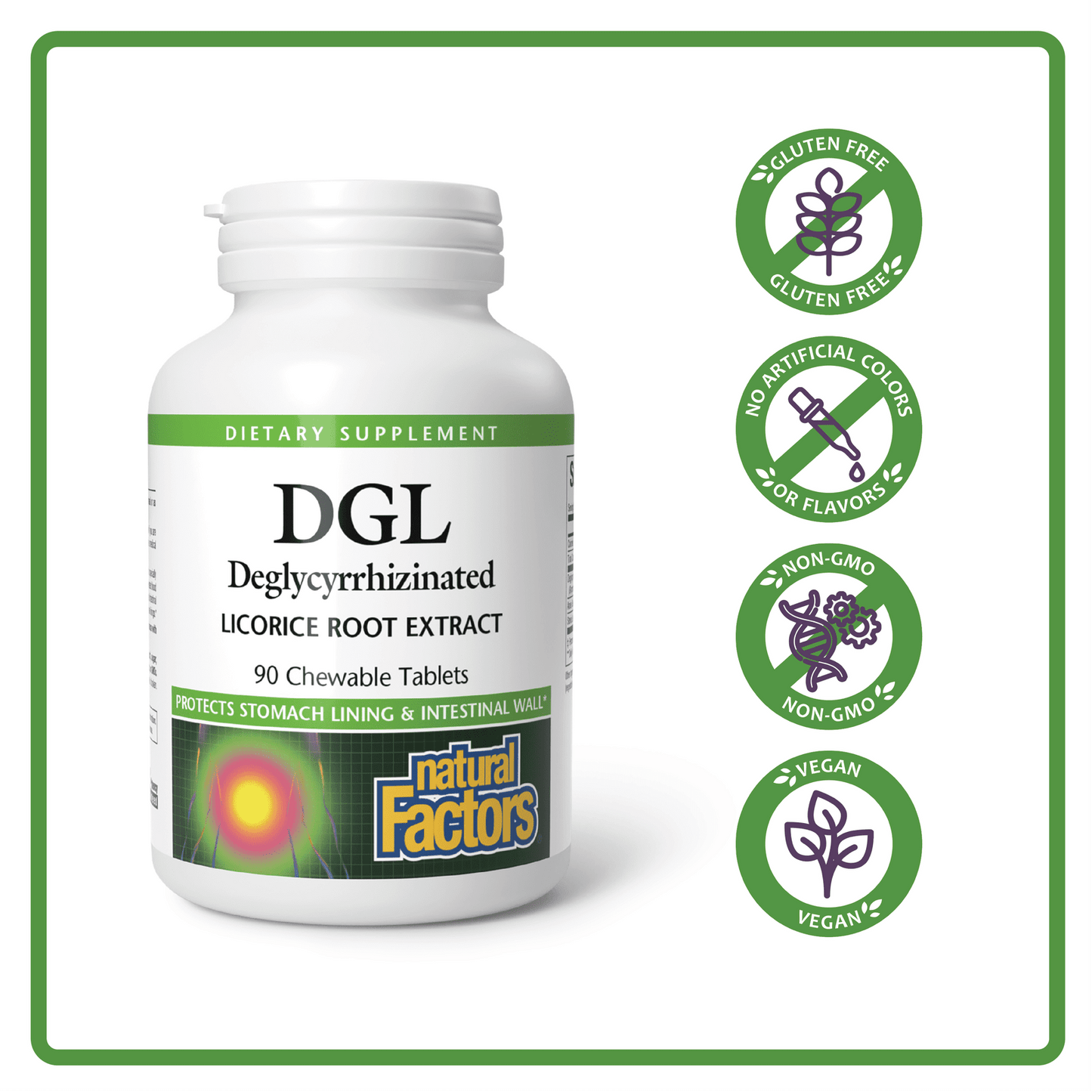 Free Shipping on orders $150+

We endeavor to ship all domestic orders within 1-2 business days of receipt. Please expect your order to be delivered within five (5) business days of ordering. When your order ships, we will email you a notification of shipment, which will include your order's tracking information. 

Disclaimers

*These statements have not been evaluated by the Food and Drug Administration. This product is not intended to diagnose, treat, cure, or prevent any disease.