Regular price
Sale price
$39.99 USD
Unit price
per
Sale
Sold out
Key Benefits*
Naturally occurring Hydrolyzed Collagen Type II Peptides, Chondroitin Sulfate, Hyaluronic Acid bound in a unique bound matrix

Hydrolyzed Collagen in a form easily utilized by the body to support flexible joints and youthful skin health

Clinically studied ingredient for facial lines, wrinkles and elasticity (1g dose) and joint comfort and mobility (2g dose)
Suggested Use
2 capsules, 1 to 2 times daily or as directed by a healthcare professional
Description*
Collagen + Hyaluronic Acid Complex is a unique collagen matrix that provides a complex of important elements, including hydrolyzed collagen type II, chondroitin sulfate, and hyaluronic acid, t that serve as building blocks for connective tissue to support skin and joint health. This complex of nutrients is a bioavailable and bioactive form of naturally occurring molecules that play a vital role in the body's ability to maintain healthy connective tissues, flexible joints, and youthful-looking skin. Together these elements provide multi-dimensional nutrition support to help the body effectively support connective tissue health.
As we age, the body's ability to make collagen slows down, and connective tissue is gradually weakened by depleting components of the extracellular matrix (ECM), including collagen, glycosaminoglycans (GAGs), and proteoglycans. Lifestyle risk factors including UV-initiated photo-damage and factors such as smoking and chronic exposure to environmental pollutants, can also impact connective tissue health in the skin. 
This clinically studied collagen complex is derived exclusively from hormone and antibiotic-free chicken cartilage, a rich source of type II collagen, hyaluronic acid, and chondroitin sulfate, that closely mirrors the composition of human articular cartilage. This formula is not a blend of individual ingredients. All of these are essential structural components in the skin dermis and are responsible for the skin's moisture, suppleness, and elasticity. These molecules degrade as we age, and can contribute to a collapse of the dermal matrix structure, potentially resulting in aged skin appearances such as fine lines, wrinkles, and superficial sagging. 
This clinically studied ingredient was found to be effective in reducing signs of aging in skin and improving elasticity at a dose of 1 gram per day (2 caps). At a dose of 2 g per day (4 caps), participants in a clinical study showed improvements in joint comfort, mobility and ability to engage in physical activity. 
View full details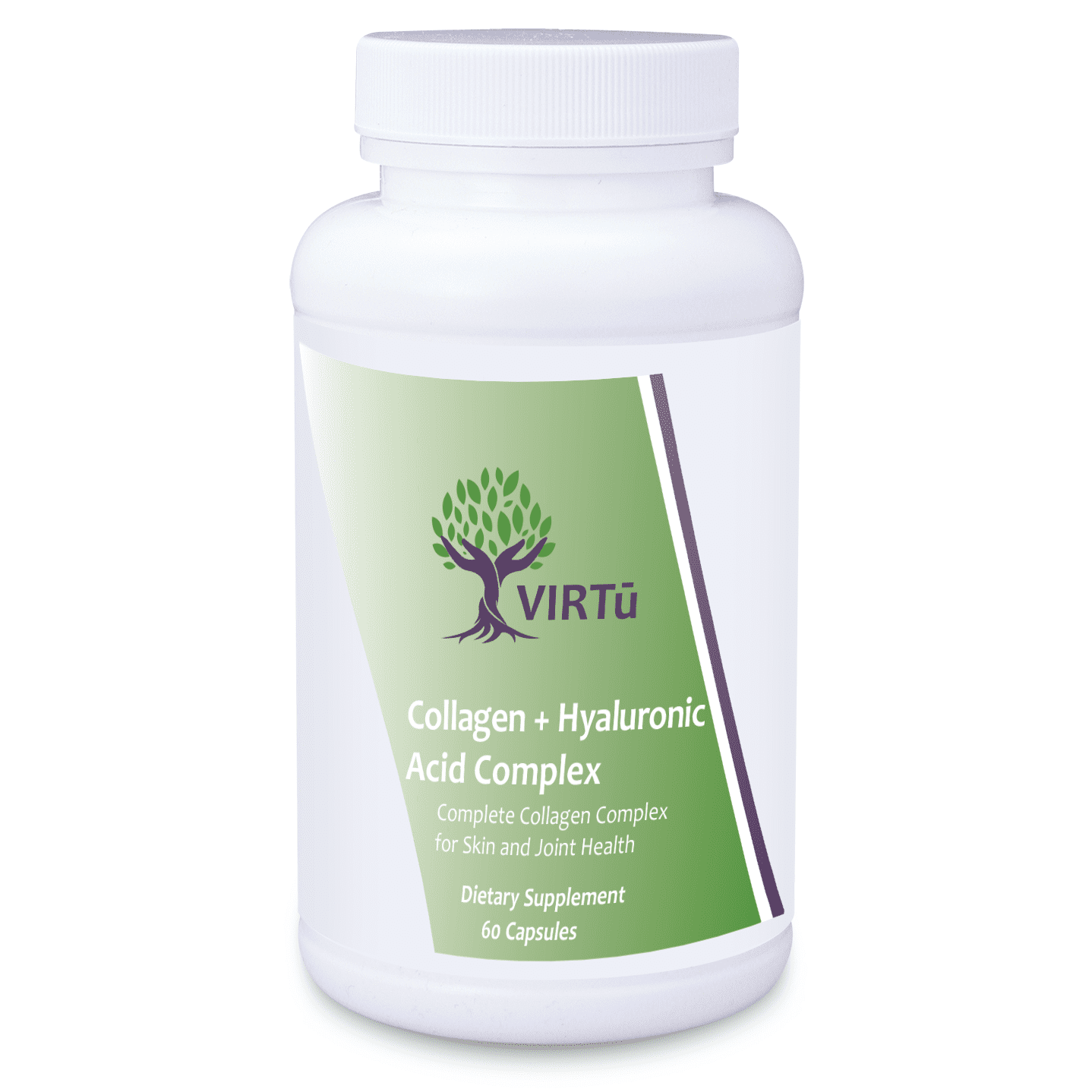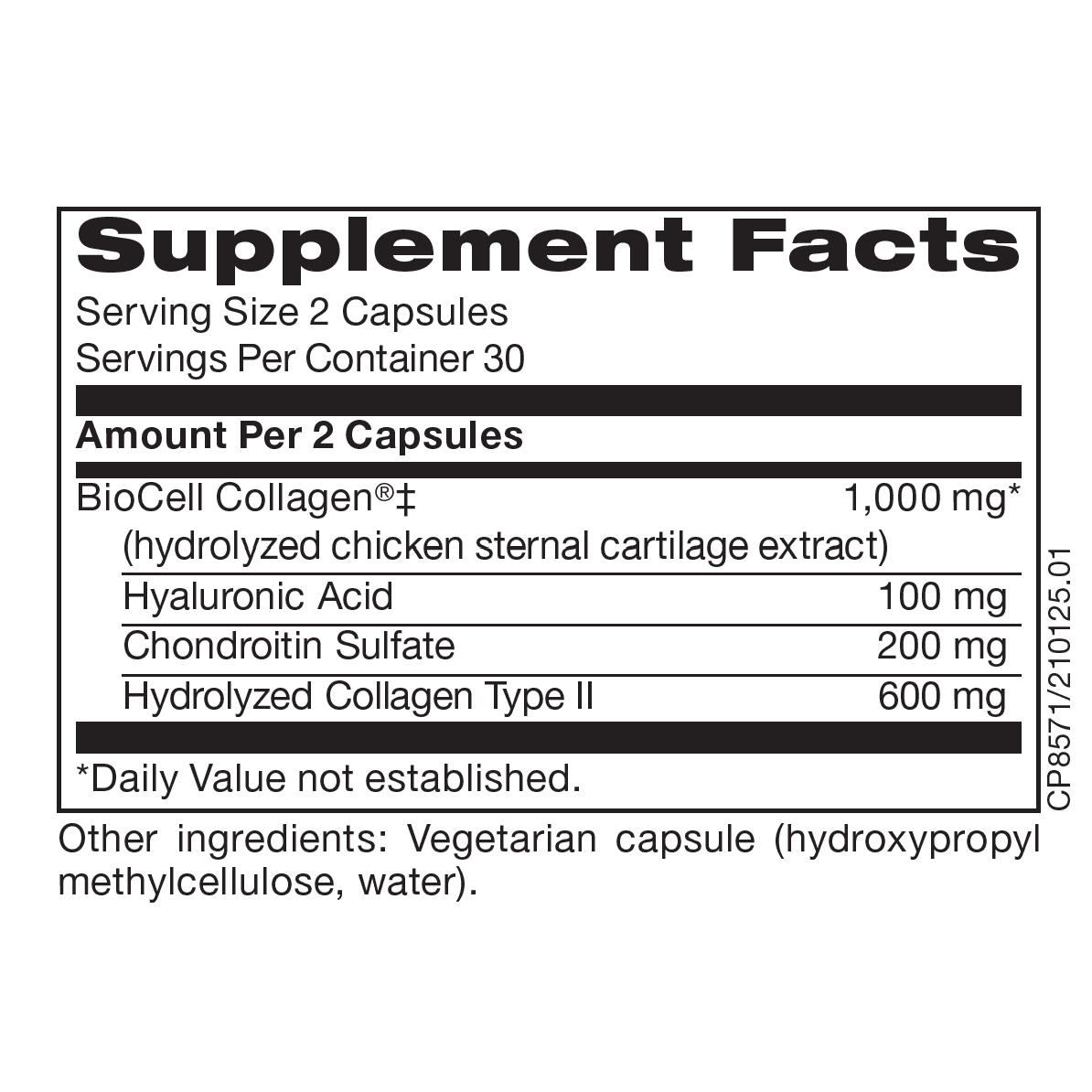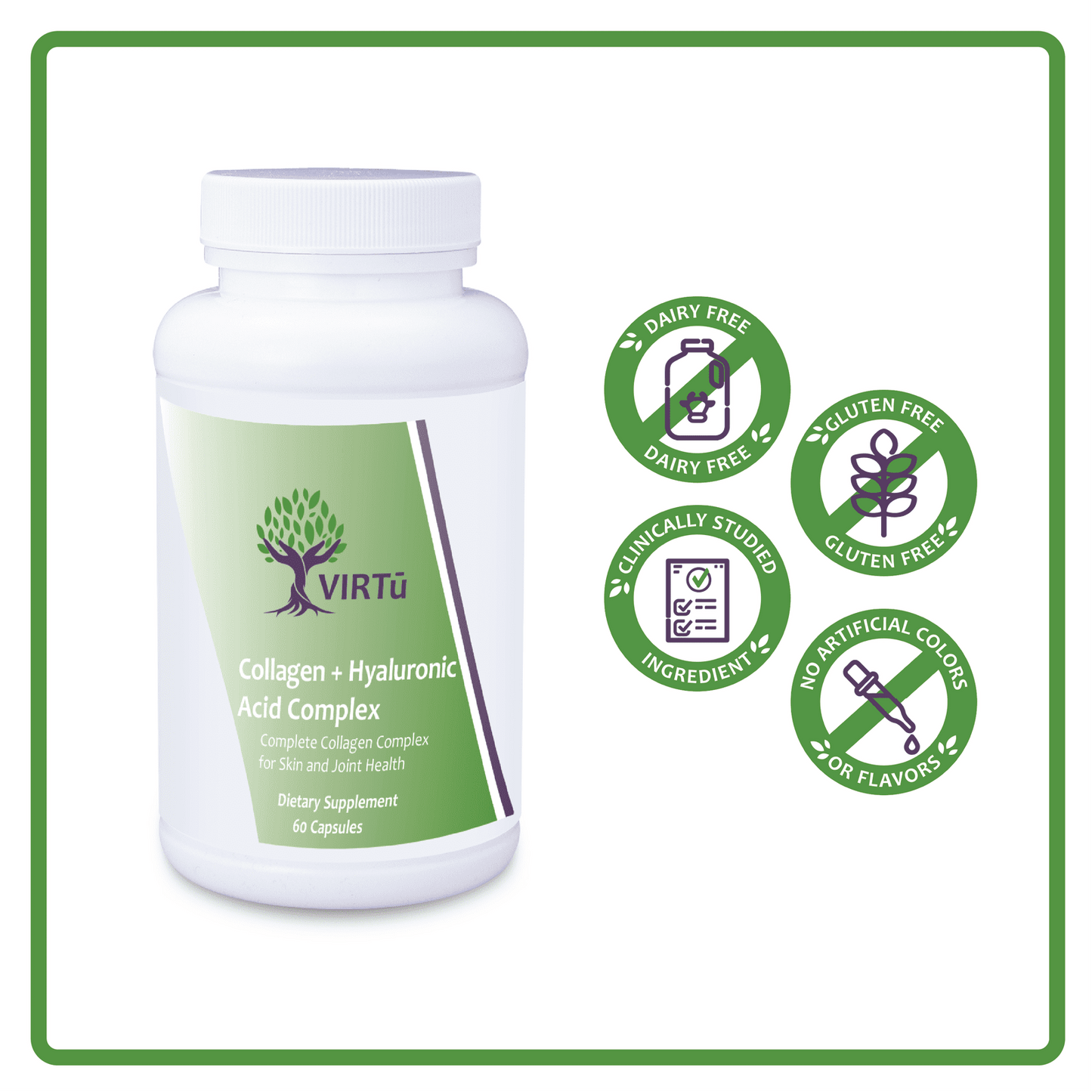 Free Shipping on orders $150+

We endeavor to ship all domestic orders within 1-2 business days of receipt. Please expect your order to be delivered within five (5) business days of ordering. When your order ships, we will email you a notification of shipment, which will include your order's tracking information. 

Disclaimers

*These statements have not been evaluated by the Food and Drug Administration. This product is not intended to diagnose, treat, cure, or prevent any disease.