Regular price
Sale price
$27.99 USD
Unit price
per
Sale
Sold out
Key Benefits*
Immune, Bone, and Cardiovascular Health Support

2500 IU of

Vegan Vitamin D3 - from Organic Algae

Great tasting orange flavor sweetened with Monk Fruit
Suggested Use
Description*
Bold D3-K2-A features an organic, vegan form of Liquid Vitamin D3 (cholecalciferol) that is sustainably sourced from algae rather than Lanolin, Mushroom or Lichen.  With Vitamin K2 and Vitamin A, this combo has three critically needed fat-soluble vitamins in one great-tasting, highly absorbable liquid blend.
This formula contains MK-7, a more stable and absorbable form of Vitamin K2, which interacts synergistically with Vitamin D and is important in helping to balance calcium distribution throughout the body.  This unique formula is complete with Vitamin A, an often greatly overlooked fat soluble Vitamin that is important for healthy immune system function.  Recent research shows that compounds in Vitamin A play a critical role in enabling Vitamin D to do its job more effectively.
Why Vitamin D?
It's important to maintain healthy Vitamin D levels in the body because Vitamin D receptors are found throughout the body, where they play a number of vital roles. Vitamin D is an essential fat-soluble vitamin with numerous effects on cells throughout the body including bones, teeth, muscles, hormone regulation, and the immune system. Its essential because it's a nutrient that the body cannot synthesize on its own, or not to an adequate amount, and as a result - must be provided by the diet or through supplementation. 
Research shows that 95% of Americans don't get enough Vitamin D from their food alone, and at least 40% of the US population has either insufficient or deficient blood levels of Vitamin D (less than 30ng/ml). This is why it's essential for us all to find ways to get additional Vitamin D through supplementation and/or food sources to ensure we have enough to stay healthy. While we can make some Vitamin D from being outside in the sun, we need regular full-body exposure to get enough, which is near impossible, and sunscreen blocks Vitamin D production. Also, people who are overweight or obese, and those with darker-pigmented skin are at higher risk of Vitamin D deficiency. Check with your healthcare practitioner to measure your levels of Vitamin D in the blood however, most adults have to supplement with Vitamin D year-round to maintain healthy levels. 
View full details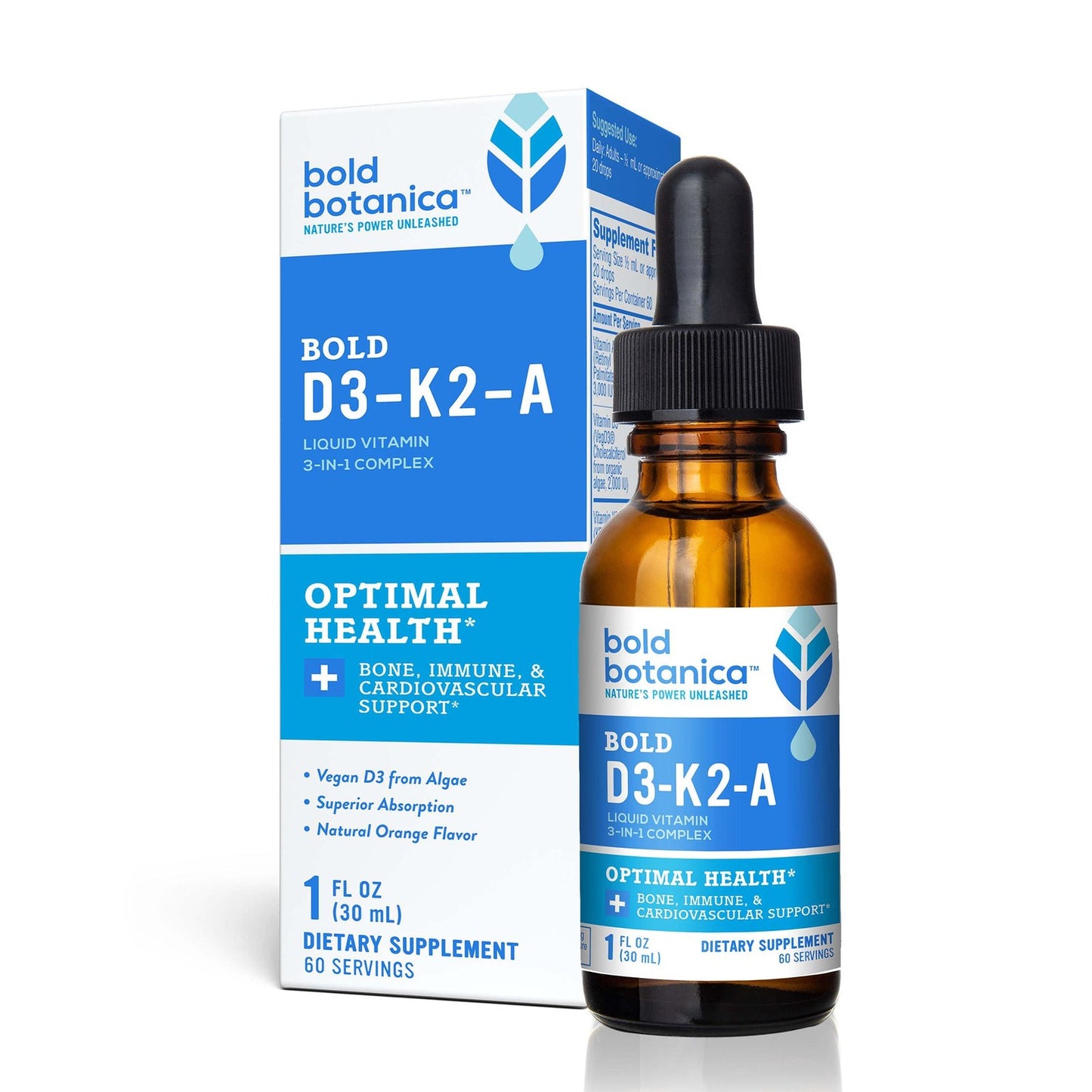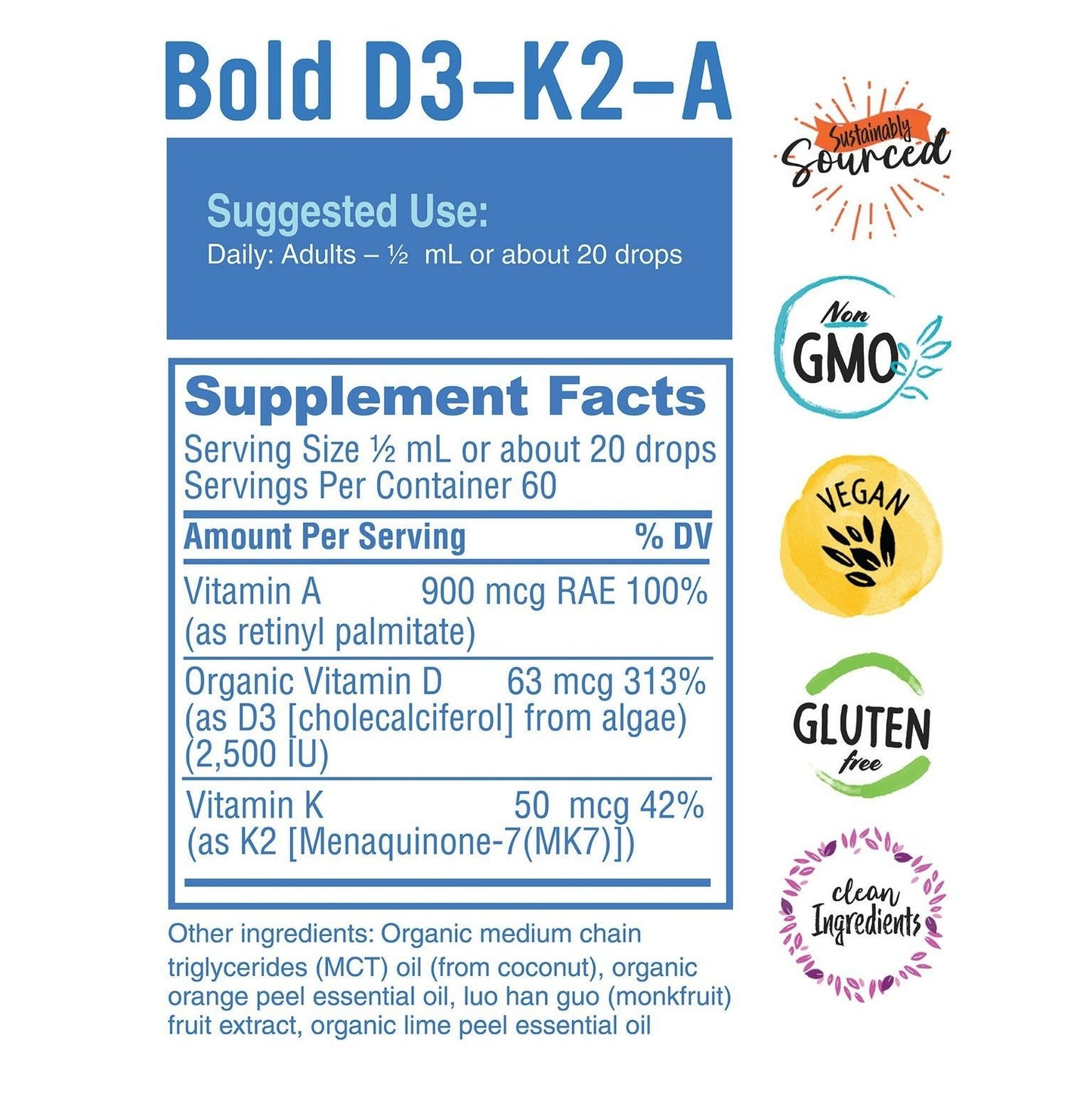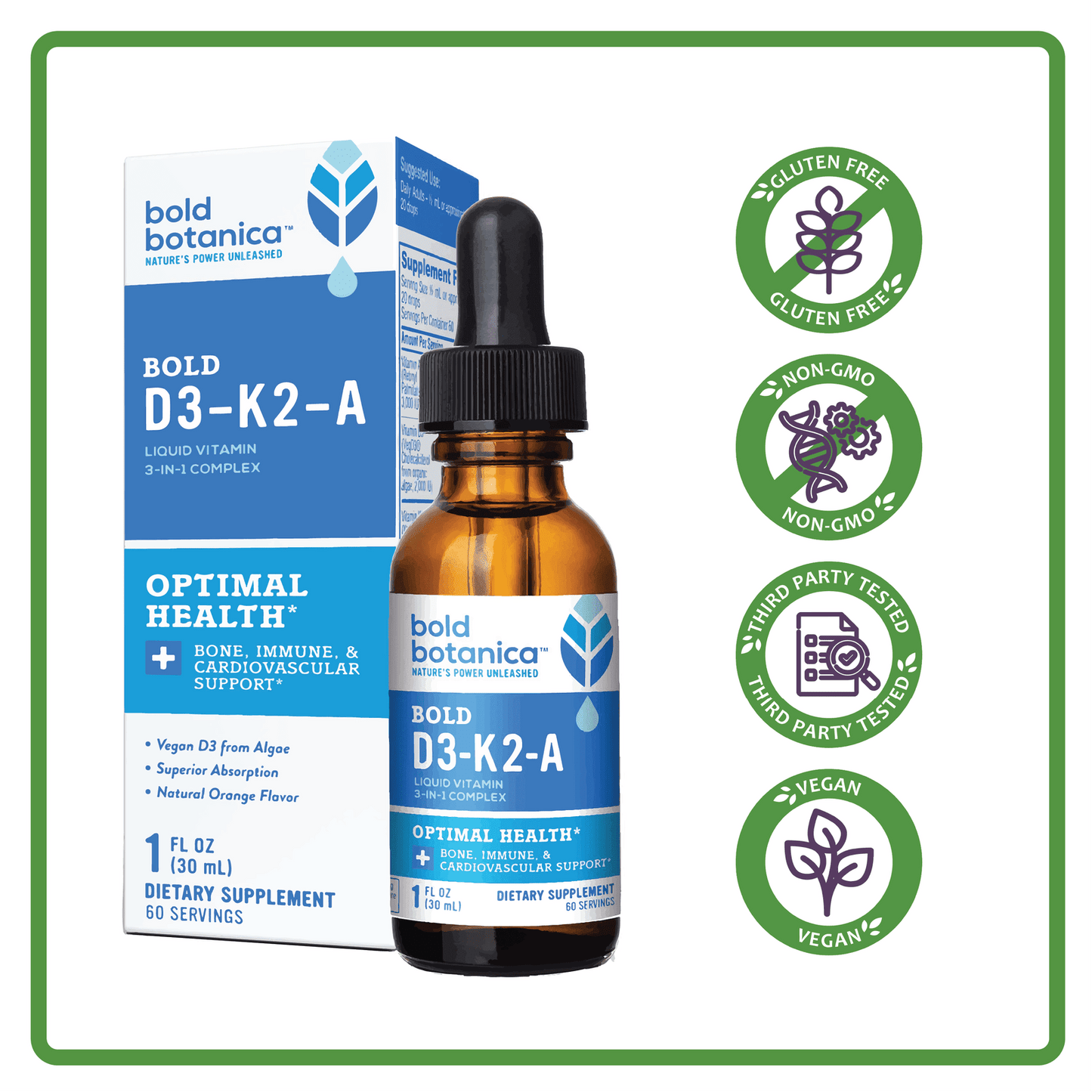 Free Shipping on orders $150+

We endeavor to ship all domestic orders within 1-2 business days of receipt. Please expect your order to be delivered within five (5) business days of ordering. When your order ships, we will email you a notification of shipment, which will include your order's tracking information. 

Disclaimers

*These statements have not been evaluated by the Food and Drug Administration. This product is not intended to diagnose, treat, cure, or prevent any disease.