Regular price
Sale price
$44.99 USD
Unit price
per
Sale
Sold out
Key Benefits*
Contains a Full Spectrum of

Vegan

B Vitamins with One-a-Day Dosing

Supports Carbohydrate Metabolism and Cardiovascular Health

Support for Stress Management, a Healthy Nervous System, Healthy Mental Function and Mood
Suggested Use
Description*
Each B vitamin plays a distinct and important role in the body. Because each B Vitamin is uniquely found in a variety of foods, it can be hard to get enough of each of the 10 B Vitamins every day. A complete B Complex formula such as this, helps to fill nutrients gaps that might exist. All B vitamins are water-soluble, which means the body does not store them, making it essential to get each one daily.
B vitamins have numerous vital functions throughout the body, including helping to keep your nervous system healthy, managing stress, mood, and sleep, and also in converting the food we eat, into energy the body can use. Most all B vitamins help the body to transform macronutrients found in food - carbohydrates, proteins and fats, into energy for cells in the body to function, which can sometimes feel like a burst of energy in the body, especially if you don't get enough in your daily diet. In other words, B Vitamins keep the body energized all day long, by providing fuel for the cells – and you.
Water-soluble B vitamins are absorbed in the small intestine, then go to the liver where they are bio-transformed into their active coenzyme forms, where they can then assist the body in metabolism. This formula contains vitamins B1 (thiamine), B2 (riboflavin), B6 (pyridoxine), and B12 (methylcobalamin) in their physiologically active form making them easier to absorb and "ready- for-use." 
In their active coenzyme form, B vitamins help our bodies do their job for a wide range of cellular functions. Vitamin B6 acts as a cofactor in many processes in the body and brain including in the conversion of 5HTP to Serotonin in the body, and ultimately Melatonin, helping to support mood and sleep. Vitamin B12 helps support the production of SAM-e and builds neurotransmitters in the brain such as serotonin. Vitamin B5 helps manage the body's stress response by helping to produce the stress hormone cortisol. The active form of folate in this formula, 5-MTHF, is especially beneficial to support mood health.
A deficiency in any B vitamins can happen for multiple reasons:
They are not stored by the body. B vitamins are water-soluble and are quickly washed out of the body.

They are impacted by poor diet quality and low dietary intake, poor poor absorption associated with aging, taking certain medications, alcohol, and following certain restrictive diets.
View full details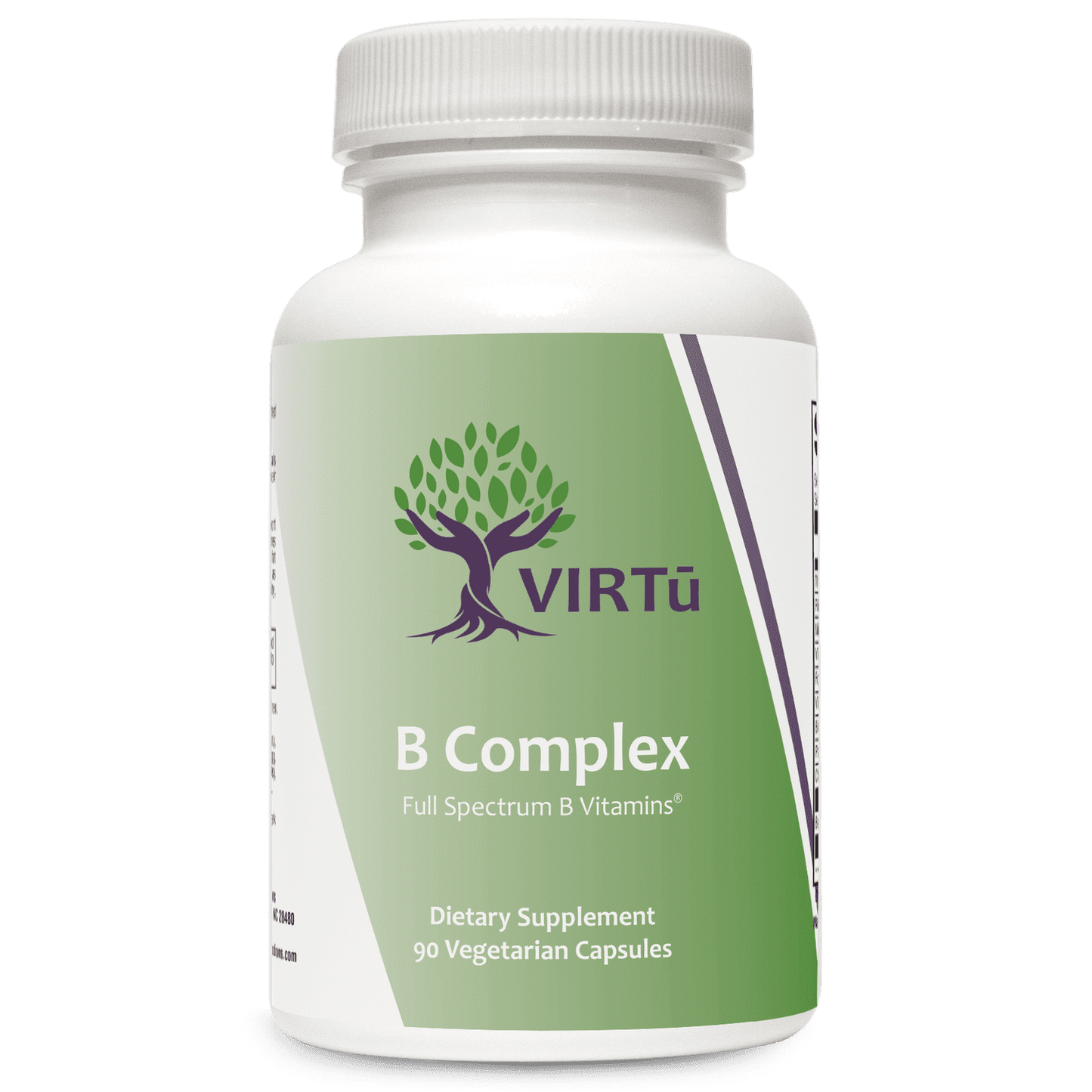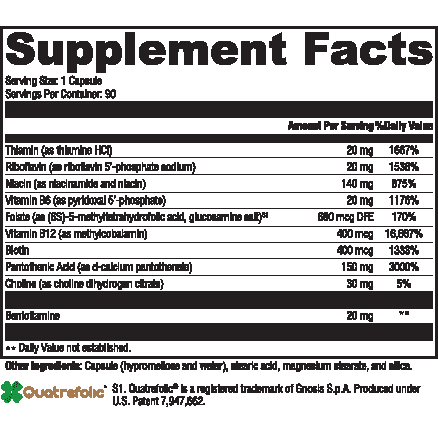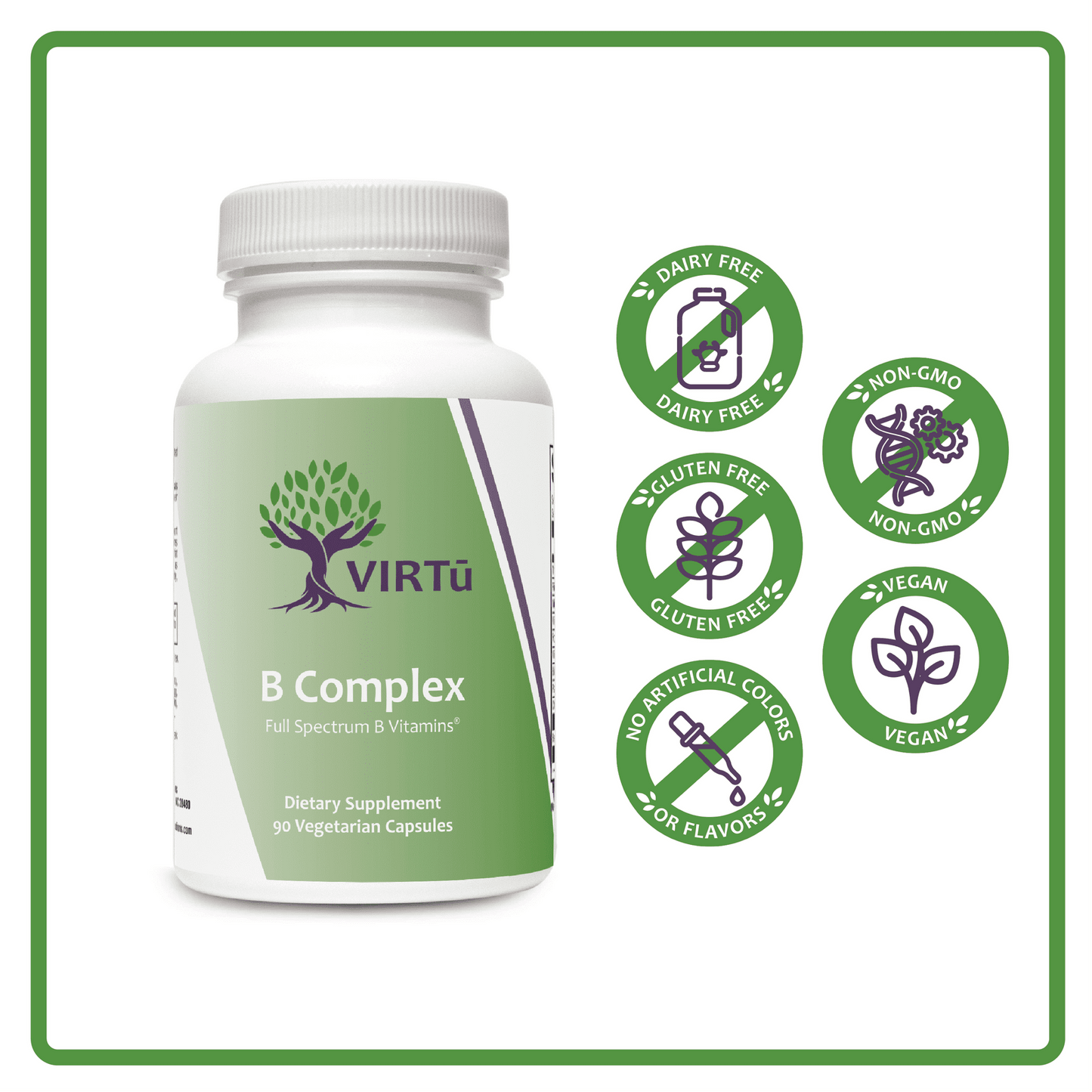 Free Shipping on orders $150+

We endeavor to ship all domestic orders within 1-2 business days of receipt. Please expect your order to be delivered within five (5) business days of ordering. When your order ships, we will email you a notification of shipment, which will include your order's tracking information. 

Disclaimers

*These statements have not been evaluated by the Food and Drug Administration. This product is not intended to diagnose, treat, cure, or prevent any disease.